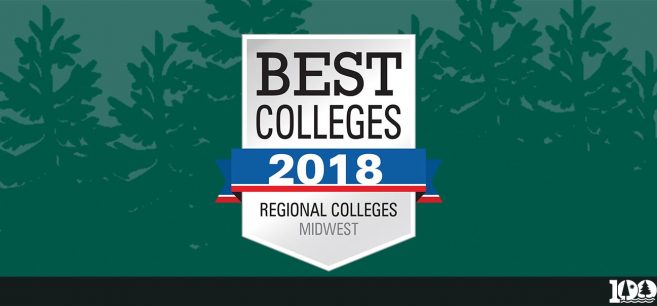 Bemidji State University has received its highest ranking in the annual U.S. News and World Reports America's Best Colleges survey in the last five years. It has climbed to a tie for 94th overall in the survey's list of colleges and universities in the Midwest Region, and tied for 22nd amongst the region's public schools.
Bemidji State climbed 15 places in rankings, released by U.S. News & World Report on Sept. 10, from a year ago, when the survey ranked it in a tie for 109th in the region. The tied-for-94th ranking is Bemidji State's highest showing in the U.S. News survey since 2013 — when it was tied for 92nd — and it's tied-for-22nd ranking amongst the region's public schools is its highest since 2009, when it tied for 18th.
BSU has appeared on the U.S. News list of the Midwest region's top colleges and universities each year since 2009.
U.S. News & World Report's rankings categorize schools based on mission according to classifications developed by the Carnegie Foundation for the Advancement of Teaching and, in some cases, by geography.
Bemidji State is listed as a regional university in the Midwest region. Regional universities offer a full range of undergrad programs with some master's programs but few, if any, doctoral programs. The Midwest region includes institutions in North and South Dakota, Nebraska, Kansas, Minnesota, Iowa, Missouri, Michigan, Wisconsin, Illinois, Indiana and Ohio.
U.S. News & World Report began publishing college rankings in 1983. America's Best Colleges 2019 is online now and the print version will be available on newsstands later this month.
RANKING METHODOLOGY
The U.S. News & World Report Best Colleges rankings evaluate schools on hundreds of data points using up to 16 measures of academic quality. U.S. News updated the Best Colleges methodology to further emphasize student outcomes, which hold the most weight at 35 percent – up from 30 percent last year. Through this update, U.S. News is measuring how well schools support low-income students through graduation. New this year, the rankings incorporate factors measuring the graduation rate of a school's federal Pell Grant recipients and the differences, if any, in graduation rates of Pell Grant recipients compared to non-Pell students.
U.S. News eliminated acceptance rates as a determining factor altogether in order to place more importance on outcome measurements — which now account for 35 percent of a school's overall score, up from 30 percent a year ago. In addition, a variety of other factors were reduced in importance, including expert opinions and ACT/SAT scores.
A complete explanation of the publication's methodology for determining school rankings is available on its website.
Links
---
2019-B-016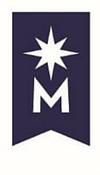 Bemidji State University, located amid the lakes and forests of northern Minnesota, occupies a wooded campus along the shore of Lake Bemidji. Enrolling more than 5,100 students, Bemidji State offers more than 80 undergraduate majors and eight graduate degrees encompassing arts, sciences and select professional programs. BSU is a member of the Minnesota State system of colleges and universities and has a faculty and staff of more than 550. The university's Shared Fundamental Values include environmental stewardship, civic engagement and international and multicultural understanding. For more, visit bemidjistate.edu or find us at BemidjiState on most of your favorite social media networks.