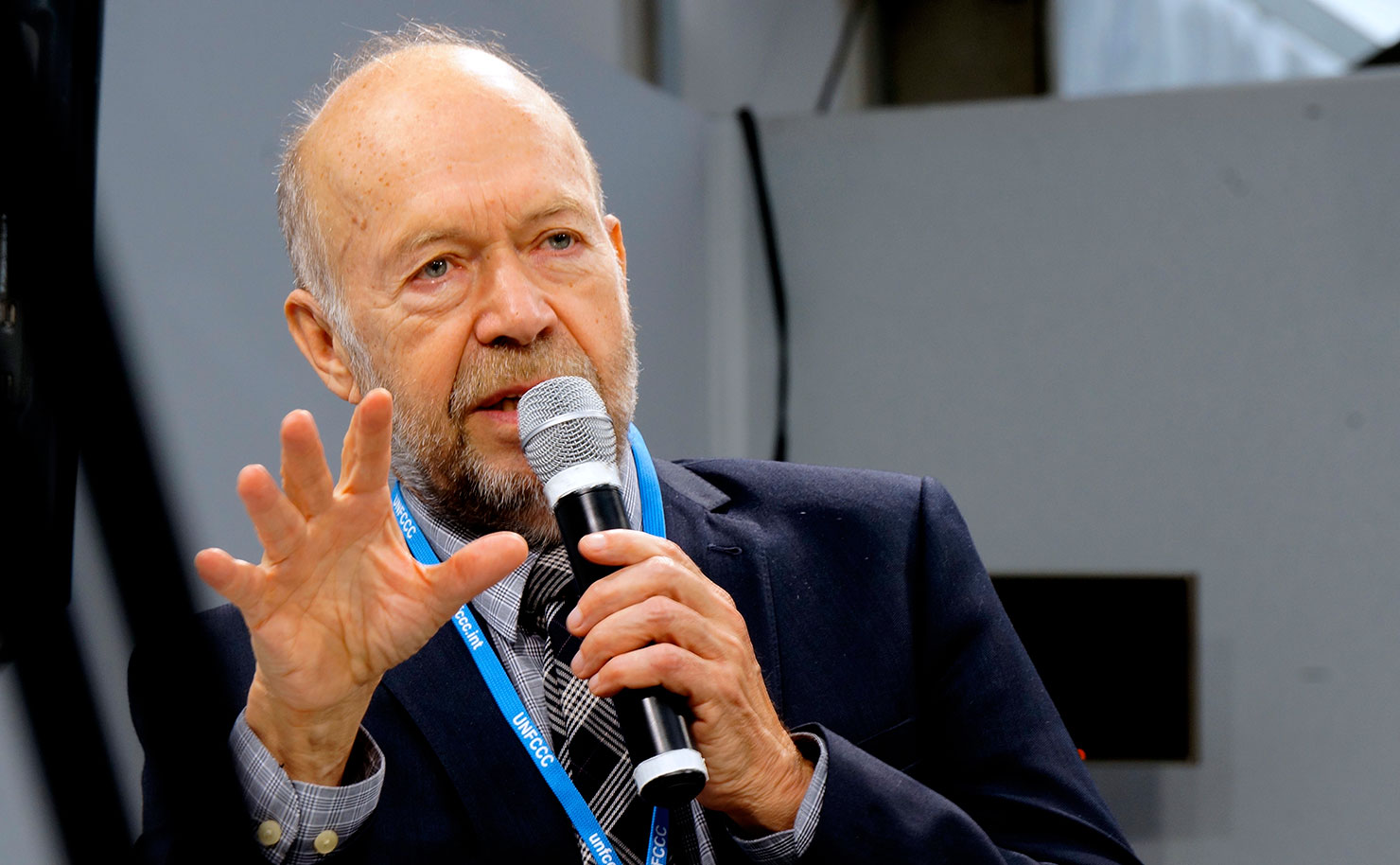 On Oct. 9, Bemidji State University's Sustainability Office is hosting a lecture on climate, energy, and health given by Dr. James Hansen, former director of the NASA Goddard Institute for Space Studies.
Hansen will deliver a talk that cuts through the polarization of the talking heads and details the very real effect our energy use has on climate and health; and both the burdens and opportunities that are created for young people.
Currently, Hansen is a professor at Columbia University directing the Program on Climate Science, Awareness and Solution of the Earth Institute. Hansen has also been on numerous television shows, written several books and articles, and has given a TED talk on climate change.
"We are so, so fortunate that Dr. Hansen will be in our community to share his knowledge and experience," said Erika Bailey-Johnson, sustainability director at Bemidji State. "He first raised awareness of climate change in the 1980's and has become one of the leading climate change scientists and voices for change in the world."
The presentation will be held in the American Indian Resource Center Gathering Place at 7 p.m. on Oct. 9. The presentation is free and open to the public.
About the Sustainability Office
The Sustainability Office serves as a facilitator in the University's commitment to sustainability, acting through a collaborative group involving staff, students, faculty and administrators whose goal is a more ecologically and economically sustainable campus community.
The office is responsible for the education, communication, planning and management of environmental issues on campus and also expected to participate in community environmental initiatives.
Contact
Links
Bemidji State University, located amid the lakes and forests of northern Minnesota, occupies a wooded campus along the shore of Lake Bemidji. Enrolling more than 5,100 students, Bemidji State offers more than 80 undergraduate majors and eight graduate degrees encompassing arts, sciences and select professional programs. BSU is a member of the Minnesota State system of colleges and universities and has a faculty and staff of more than 550. The university's Shared Fundamental Values include environmental stewardship, civic engagement and international and multicultural understanding. For more, visit bemidjistate.edu or find us at BemidjiState on most of your favorite social media networks.