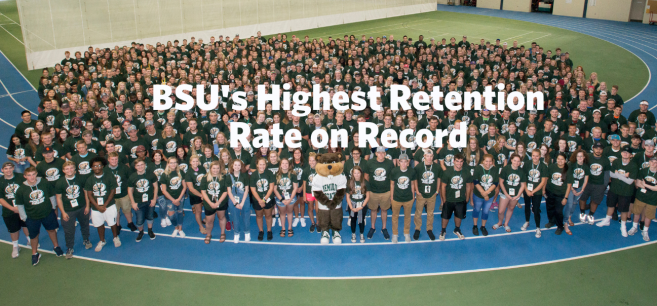 Bemidji State University is welcoming more than 5,100 students to campus for the third consecutive year, a total fueled by the university's highest fall-to-fall retention on record.
Nearly three quarters of the university's first-time students — 72.4 percent — have returned to campus this year, the highest percentage since retention data is available beginning in 2004. It is a 3.5-percentage point increase over the Fall 2017 retention rate of 68.9 percent and betters the previous high mark of 71.7, set in 2009, by more than half a percentage point.
While many factors contribute to student retention, university faculty, staff and administrators have started several programs in recent years intended to help students stay in school. Examples include:
The Beaver Success Coach program, which pairs students who may not meet qualifications for other student support programs such as TRIO with a university staff member. Coaches are paired with up to five students for individual mentoring and guidance.
The Student Success Council, led by Dr. Jesse Grant, associate vice president for student life and success. This collaborative support system, driven by Starfish Early Alert software, allows any faculty or staff member on campus to share potential warning signs for at-risk students with retention counselors and other campus support services.
Random Acts of Kindness grants, which allow students to receive one-time cash payments of as little as $100 to help them overcome immediate emergency situations such as car repairs or medical bills that might otherwise create barriers to academic success.
A pop-up food shelf initiative, started by Dr. Debbie Guelda, professor of biology, places boxes of non-perishable food items in discreet locations in several academic buildings across campus. Food-insecure students can take items, which are donated by university staff and faculty, free of charge and without questions.
Total Enrollment
In total, BSU's Fall 2018 enrollment stands at 5,136 students — 4,727 undergraduates and 409 graduate students. It is the fourth consecutive year, and eighth time in the past 10 years, that the university has enrolled more than 5,000 students on the 30th day of fall classes.
BSU's graduate enrollment continues a remarkable upward trend in that area — the 12.1-percent increase gives the university more than 400 students for the first time since 2010. Since 2014, BSU's graduate enrollment has grown by 200 students.
New on-campus undergraduate enrollment — which includes freshmen, transfer students, Postsecondary Enrollment Options (PSEO) students and others — also has increased to 1,051 students.
Full-time equivalent enrollment, which is based on the number of credits students are enrolled for and has a greater bearing on the university's financial situation, is 4,018 – 3,809 undergraduates and 209 graduate students.
While headcount enrollment is stable compared to last year, an increase in the percentage of students who are enrolled part-time has led to a slight decrease in credit generation.
Significant Gains in Student Diversity
The number of BSU students identifying as American Indian, Native Hawaiian, Asian, Black or African-American, and Hispanic or Latino has grown to 622, a 4.8-percent increase. BSU's population of international students also has grown to 120, a 4.4-percent increase.
Online Enrollment Continues to Grow
BSU's total number of students taking online courses has grown for the 10th consecutive year to a record 2,263 students — 1,907 undergraduate students and 356 graduate students.
30th Day Enrollment
Bemidji State University produces official fall enrollment figures on the 30th day of classes to coincide with official Minnesota State system-level enrollment data. Reporting on the 30th day allows sufficient time for students to drop or add courses and to pay tuition, offering a suitably stable picture of the institution's enrollment.
Head count reflects an unduplicated number of students enrolled in credit-generating courses on campus and through external study areas such as distance learning.
Links
This story was edited on Oct. 17, 2018, to correctly frame enrollment data for students of color and international students.
---
2019-B-040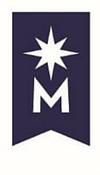 Bemidji State University, located amid the lakes and forests of northern Minnesota, occupies a wooded campus along the shore of Lake Bemidji. Enrolling more than 5,100 students, Bemidji State offers more than 80 undergraduate majors and eight graduate degrees encompassing arts, sciences and select professional programs. BSU is a member of the Minnesota State system of colleges and universities and has a faculty and staff of more than 550. The university's Shared Fundamental Values include environmental stewardship, civic engagement and international and multicultural understanding. For more, visit bemidjistate.edu or find us at BemidjiState on most of your favorite social media networks.