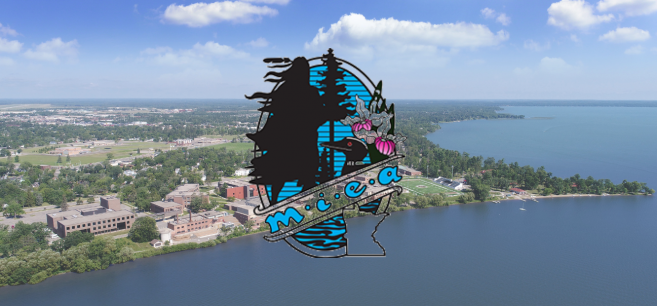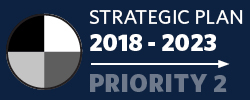 Bemidji State University's associate professor of nursing, Dr. Misty Wilkie, along with Bemidji State students, Chelsey Jourdain and Madeline Treuer, received awards for outstanding achievements in Native American education at the 34th Annual Minnesota Indian Education Association Conference held Nov. 14-16 in Hinkley, Minn.
Each year, the Minnesota Indian Education Association presents awards to deserving individuals who are doing great things in Native American education. Award winners were evaluated based on the following characteristics:
Other achievements, awards and recognitions.
Grades (students only).
Role in the Indian education community.
Extent to which American Indian culture is reflected in their life and work style.
Leadership.
Wilkie received the Outstanding American Indian Post-Secondary Teacher of the Year Award. This is the third consecutive year that a BSU professor has achieved this esteemed title.
Wilkie is an enrolled member of the Turtle Mountain Band of Chippewa Indians from Belcourt, N.D. and grew up on multiple reservations throughout North and South Dakota. As a minority nurse, she is passionate about mentoring minority students interested in a health care career. Her teaching interests include transcultural nursing, nursing research and leadership.
"I am deeply honored to be considered an outstanding American Indian post-secondary educator in Minnesota," Wilkie said. "So it is humbling to actually be chosen for this prestigious award. I take pride in the work that we do at Bemidji State to support our indigenous students and am proud to be part of an institution that places value on recruiting, retaining and graduating indigenous students."
Bemidji State students, Jourdain and Treuer, were also recognized at this conference. Treuer, a senior from Bemidji, received the Ojibwe Language Scholarship.
Jourdain, a junior also from Bemidji, received the MIEA College Scholarship and was named the Outstanding American Indian Post-Secondary Student of the Year. This is the second consecutive year a Bemidji State student has received this award.
"I was chosen for both awards because of the hard work I put into being the president of the Council of Indian Students at Bemidji State. I'm also an elementary education major at BSU, so to receive an award from the Minnesota Indian Education Association is an amazing honor," Jourdain said.
The purpose of MIEA is to establish and maintain communications and promotion of quality education and unity for American Indians.
Links
---

Bemidji State University, located amid the lakes and forests of northern Minnesota, occupies a wooded campus along the shore of Lake Bemidji. Enrolling more than 5,100 students, Bemidji State offers more than 80 undergraduate majors and eight graduate degrees encompassing arts, sciences and select professional programs. BSU is a member of the Minnesota State system of colleges and universities and has a faculty and staff of more than 550. The university's Shared Fundamental Values include environmental stewardship, civic engagement and international and multicultural understanding. For more, visit bemidjistate.edu or find us at BemidjiState on most of your favorite social media networks.
2019-B-069