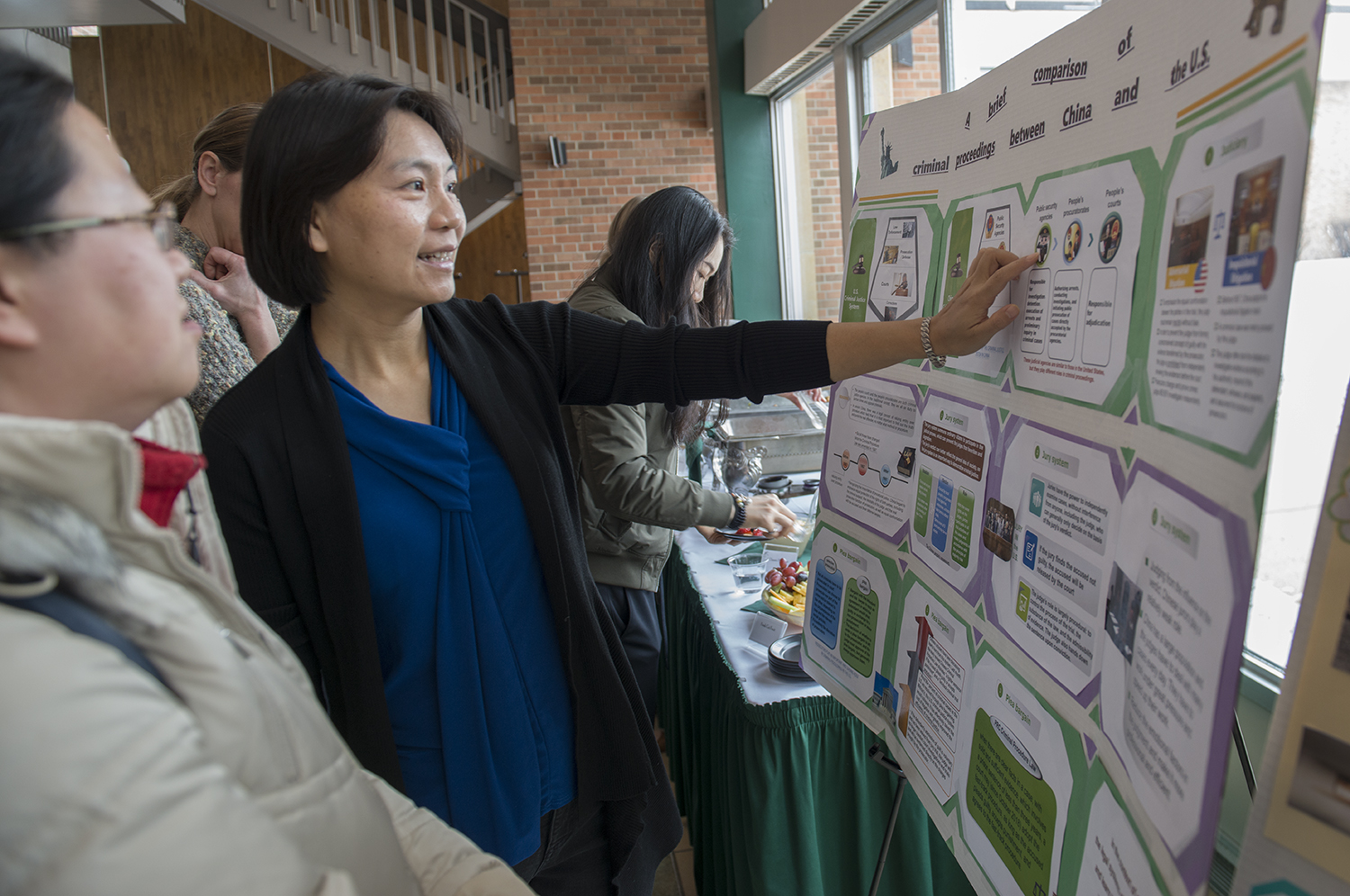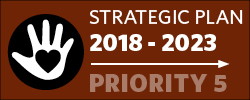 Eight Bemidji State University NorthStar visiting scholars presented their research comparing social and national constructs between the United States and China during a poster symposium on Dec. 3.
Ms. Qi Fan, a Chinese opera performer and visiting scholar in BSU's Department of Music from Changzhi University in Shanxi, China kicked off the event by performing two Chinese folk songs providing a musical comparison of the two countries.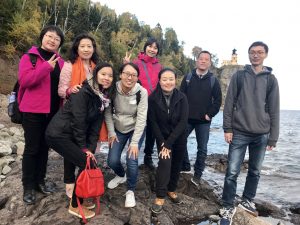 The NorthStar Visiting Scholar Academy at Bemidji State University promotes understanding and cooperation between American and international university scholars through a unique experience of mutual enrichment. Participating scholars are faculty members from various international institutions who spend a semester or full academic year attending Bemidji State lectures, workshops and classes while learning about the United States educational system. The scholars also have the opportunity to experience the local and national culture by visiting historical sites, parks, businesses, schools and other places of interest.
Each scholar has a Bemidji State University faculty-mentor who guides them through their immersion experience and assists on their research projects.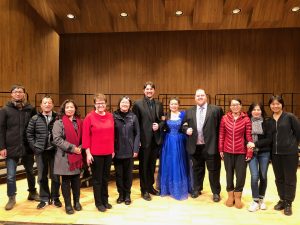 Poster presentations
"A Glance at Medical Insurance in China and the U.S." by Dr. Mei Liping.
"A Brief Comparison of Criminal Proceedings Between China and the United States" by Ms. Ye Chengfang.
"Comparison of the Ancient Chinese and Greek Philosophical Intelligence" by Ms. Liu Manyun.
"The Spread and Obstruction of Western Liberalism in 20th Century Chinese Literature" by Dr. Li Gang.
"How to Train Future Nurses to Perform Nursing Skills Competently and Confidently" by Ms. Chen Guiyuan.
"The Different Communication Frequency Bands Used in China and the U.S.: Will Your Cell Phone Work on the 4G Network in China?" by Mr. Xuan Feng.
"Chinese High-Speed Train and Railway" by Ms. Ruan Shuaishuai.
---

Bemidji State University, located amid the lakes and forests of northern Minnesota, occupies a wooded campus along the shore of Lake Bemidji. Enrolling more than 5,100 students, Bemidji State offers more than 80 undergraduate majors and eight graduate degrees encompassing arts, sciences and select professional programs. BSU is a member of the Minnesota State system of colleges and universities and has a faculty and staff of more than 550. The university's Shared Fundamental Values include environmental stewardship, civic engagement and international and multicultural understanding. For more, visit bemidjistate.edu or find us at BemidjiState on most of your favorite social media networks.
2019-B-076