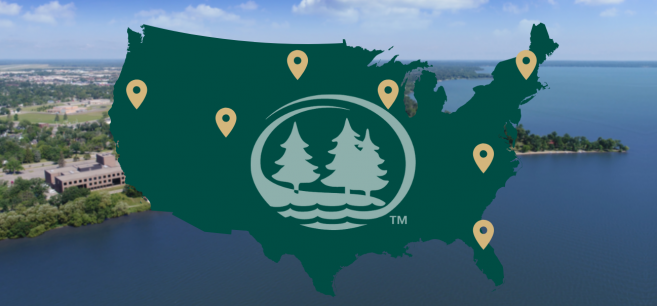 Muriel Kingery has joined Bemidji State University's admissions team as the first out of state recruiter for the university. She will be recruiting undergraduate, graduate, international, online and transfer students from across the nation.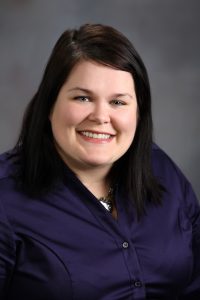 As part of a strategic plan for Bemidji State, Kingery's role will help to increase diversity among the student body along with overall enrollment by bringing out-of-state students to BSU.
A BSU alumna from Mountain, ND, she received her bachelor of fine arts in creative and professional writing from Bemidji State in 2006 as well as a master's degree in public administration from the University of North Dakota in 2018.
"Having the opportunity to return to BSU and give back is really awesome. It's fun to run into people on campus and reconnect," Kingery said.
Kingery came to BSU after four years as the director of donor relations at the University of North Dakota Alumni Association & Foundation. She sees a comparison between her time at UND and her current work with students.
"In my previous role I worked with donor relations and retention. In this role I will apply that to student retention," she said.
Kingery will educate prospective students about Bemidji State by hosting large gathering events in states outside of Minnesota, connecting with out-of-state alumni and cultivating one-on-one relationships with students who have expressed an interest in studying at BSU.
She will travel to Colorado, California and Illinois as the first stops on her out of state recruitment efforts.
Contact

Bemidji State University, located amid the lakes and forests of northern Minnesota, occupies a wooded campus along the shore of Lake Bemidji. Enrolling more than 5,100 students, Bemidji State offers more than 80 undergraduate majors and eight graduate degrees encompassing arts, sciences and select professional programs. BSU is a member of the Minnesota State system of colleges and universities and has a faculty and staff of more than 550. The university's Shared Fundamental Values include environmental stewardship, civic engagement and international and multicultural understanding. For more, visit bemidjistate.edu or find us at BemidjiState on most of your favorite social media networks.
---