Hockey Day Minnesota
Beaver Hockey is at the center of the Minnesota Wild's 13th Annual Hockey Day Minnesota, presented by Wells Fargo. The three-day celebration of Minnesota's game, Jan. 17-19 on the south shore of Lake Bemidji, is televised by FOX Sports North and includes games featuring both the BSU men's and women's hockey programs. On Jan. 18, the men's team takes on Michigan Tech — the first collegiate men's game to be a part of the Hockey Day event — and the women's team faces off against Minnesota State Mankato on Jan. 19. The BSU men's program played outdoors for several years before the John S. Glas Fieldhouse opened in 1967, and the women played in a 2010 outdoor game in front of 8,200 fans at Wisconsin's Camp Randall Stadium. Proceeds of the event will benefit the Bemidji Youth Hockey Association and the expansion of outdoor hockey facilities in Bemidji.
---
USA Hockey Taps DeGeorge For Pair of Talent Evaluation Camps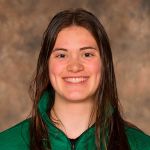 Clair DeGeorge, a sophomore forward from Anchorage, Alaska, made numerous appearances at USA Hockey events this fall. In August, she scored a goal as a member of the U.S. Under-22 Women's Select Team that swept Canada in three games. She also attended the 2018 U.S. Women's National Team Evaluation Camp, Sept. 13–17, and the 2018 USA Hockey Women's Winter Camp, Dec. 17-21, in Plymouth, Mich., along with 22 former Olympians.
The camps are helping DeGeorge and other USA Hockey skaters prepare for upcoming international play, including the 2019 IIHF World Championship, May 10–26 in Slovakia.
---
31 Beavers Make NSIC's Fall Academic Honor Roll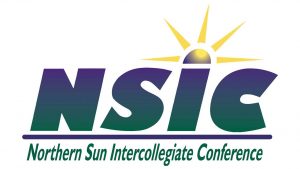 A total of 31 student-athletes were recognized for their efforts in the classroom as part of the 2018 Fall Academic All-NSIC Team.
Eligible student-athletes must maintain a grade point average of 3.20 or better, be a member of a varsity traveling team and have reached sophomore athletic and academic standing at their institution with one full year completed at that campus.
Beaver Soccer led the way with 15 honorees, followed by football and volleyball with six each.
Four cross-country runners also made the list.
---
Henning Selected to Prestigious 2018 Allstate AFCA Good Works Team®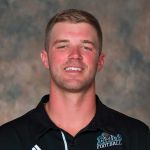 Junior quarterback Jared Henning of Jackson, Wis., was one of 22 members of the 2018 Allstate American Football Coaches Association Good Works Team®. The Good Works Team®, announced in September. The award recognizes Henning's outstanding service to the Bemidji community.
A member of BSU's Student-Athlete Advisory Committee since his freshman year and the group's president since 2017, Henning has helped that group raise more than $2,000 for the Make-a-Wish Foundation, has coordinated Mental Health Awareness/Sexual Violence Prevention presentations and established the Beaver Fever Fridays elementary-school reading initiative.
Henning and the other Good Works Team honorees will participate in a community service project in New Orleans prior to the 2018 Allstate Sugar Bowl. They also will receive special recognition at halftime of the game.
---
Fobbe and Phillips Win NSIC's Sanford Scholarship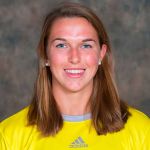 Anna Fobbe and Brooke Phillips were selected as recipients of the NSIC's fifth annual Butch Raymond Scholarship.
Student-athletes eligible for the scholarship have reached senior academic standing in 2018-19, have a GPA of 3.20 or higher, participate in intercollegiate athletics and plan to work or attend graduate school in a health-related field.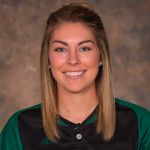 Fobbe, a Beaver Soccer goalkeeper from St. Paul, is an exercise science major who plans a future career in physical therapy, while Phillips, an infielder for the softball team, is a biology major from Iola, Wis. In all, $240,000 in Sanford Health-sponsored scholarships will be divided amongst the NSIC's 32 total recipients this year.
---
Olszewski's Career Ends With All-America Honors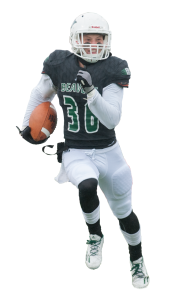 Senior defensive back Gunner Olszewski, from Alvin, Texas, ended his college career as one of the most-decorated players in the history of Beaver Football. He was named to the Division II All-America First Team by the American Football Coaches Association — the second Beaver to be honored by the organization — and the Associated Press Division II All-America Team.
He also was named to the All-Super Region 4 Team by the Division II Conference Commissioner's Association and was honored as 2018 NSIC Defensive Player of the Year by the league's coaches — who also tabbed him to the all-league first team as both a defensive back and special-teams player.
Olszewski had three interceptions as a senior and finished his career with 13 — second-most in BSU history. He also established BSU's career record with 183 solo tackles.