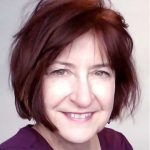 Diane Aldis, an adjunct instructor in the Department of Professional Education, received the Minnesota Society of Health and Physical Educators (SHAPE) Honor Award for Dance at the association's annual conference held Nov. 8-9 in Wayzata. The award recognized Aldis for her outstanding services and contributions in the promotion of dance
---
Erika Bailey-Johnson, Sustainability Office director, was a featured presenter at the second annual TEDx Bemidji series Oct. 18 at downtown Bemidji's historic Chief Theater. Bailey-Johnson opened the series with a presentation entitled "The Lens Through Which We Understand Our Relationship with Mother Earth." She was one of eight presenters who spoke to the event's theme of momentum. Bailey-Johnson's presentation is available online at tedxbemidji.com.
---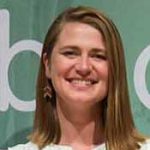 Dr. Anna Carlson, assistant professor of environmental, Earth & space studies, provided the introduction and welcome message for the second community information session of Solar United Neighbors Aug. 17 in Bemidji. Almost two dozen people attended to learn more about Bemidji's forthcoming solar energy co-op project.
---
Dr. Angela Fournier, professor of psychology, presented at the 27th annual conference of the International Society for Anthrozoology, held July 2-5 in Sydney, Australia. She and co-presenters from Bemidji's Eagle Vista Ranch and Wellness Center — owner and BSU alumna Liz Letson and equine specialist Jen Laitala — presented two posters and a symposium on research into animal-assisted psychotherapy. The presentations explored the collaboration between BSU and the ranch to support Fournier's research into the use of horses in psychotherapy.
---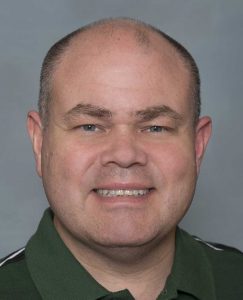 Scott Guidry, assistant professor of music and director of bands, and Ryan Webber, adjunct instructor of music, conducted the Bemidji Area Community Band for its 2018 summer concert series. Webber, who teaches trombone and low brass at BSU, directed the series' first two concerts, with Guidry directing the final two.
---
Dr. Brian Hiller, associate professor of biology, hosted and organized Minnesota's 2018 Purple Martin Fest and Nature Expo, held June 30 in Bemidji. He and members of BSU's student chapter of the Wildlife Society reviewed purple martins and his team's research into their habitat and migration patterns. Festival participants also were able to view newly banded baby martins in their nesting boxes on Lake Bemidji's western shores.
---
Dr. Dwight Jilek, assistant professor of music and director of choral programs, was named artistic director of the Minneapolis/St. Paul-based choral ensemble Magnum Chorum in May. Magnum Chorum, founded in 1991, is the Choir in Residence at Westwood Lutheran Church in St. Louis Park. In addition to concerts and commissions, the choir and its 60 members reach out to people in prison to offer messages of hope and faith through music.
---
Charles MacLean, assistant professor of criminal justice, was appointed by the Minnesota Supreme Court to a three-year term on the state's Board of Continuing Legal Education which began on July 1. The 13-person board has supervisory authority over rules governing Minnesota's continuing education and professional development requirements for practicing attorneys. It administers continuing education requirements by accrediting courses that may be taken for credit and removes attorneys from active status who do not comply with these requirements.
---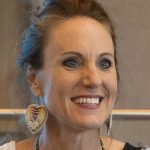 Dr. Nicky Michael, assistant professor of indigenous studies, was re-elected in November to a second four-year term on the Tribal Council of the Delaware Tribe of Indians. The Tribal Council makes key decision for the tribe, which is headquartered in Bartlesville, Okla., and Caney, Kan. Michael also serves as the Education Chair of the tribe's Trust Board, a position she has held since 2013.
---
Dr. Marci Maple, associate professor of nursing, was named to the national planning committee for the King International Nursing Group's November 2019 conference, "Nursing Theories: Moving Forward Through Collaboration, Application and Innovation," in Washington, D.C. She will serve as the Society for the Advancement of Modeling & Role Modeling nurse theorist representative.
---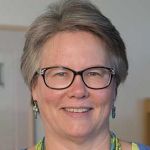 Dr. Debra Peterson, assistant to the president for affirmative action & accreditation (interim), was awarded the 2017-2018 Minnesota State Colleges and Universities Academic and Student Affairs Award for Distinguished Diversity Leadership in October. The award celebrates senior college and university leaders in the Minnesota State system for exemplary achievements, contributions to inclusive excellence and institutional transformation. Honorees exhibit an unwavering commitment to equity, inclusion, and incorporating
these values and principles into their
day-to-day work.
---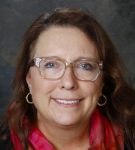 Dr. Carol Ann Russell, professor of English, received a 2018 artist fellowship from the Region 2 Arts Council. The council awards fellowships to dedicated artists who have created a substantial independent body of work, have received recognition for their work, and whose work has been selected for solo exhibitions, commissions, presentations, readings or performances. Russell received the fellowship in recognition of her lifetime of achievements in poetry. It also will provide financial support for her forthcoming fifth volume of poetry, which will include a selection of her existing work alongside new poetry.
---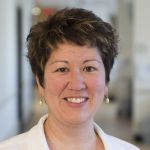 Dr. Misty Wilkie, associate professor of nursing and director of BSU's Niganawenimaanaanig Program — named for an Ojibwe word meaning "we take care of them" — was inducted into the Fellows of American Academy of Nursing in Washington D.C. in November. Fellowships recognize significant contributions to the nursing profession and carry a responsibility to contribute time and effort in support of health care leaders looking to enhance the quality of health and nursing in the United States.