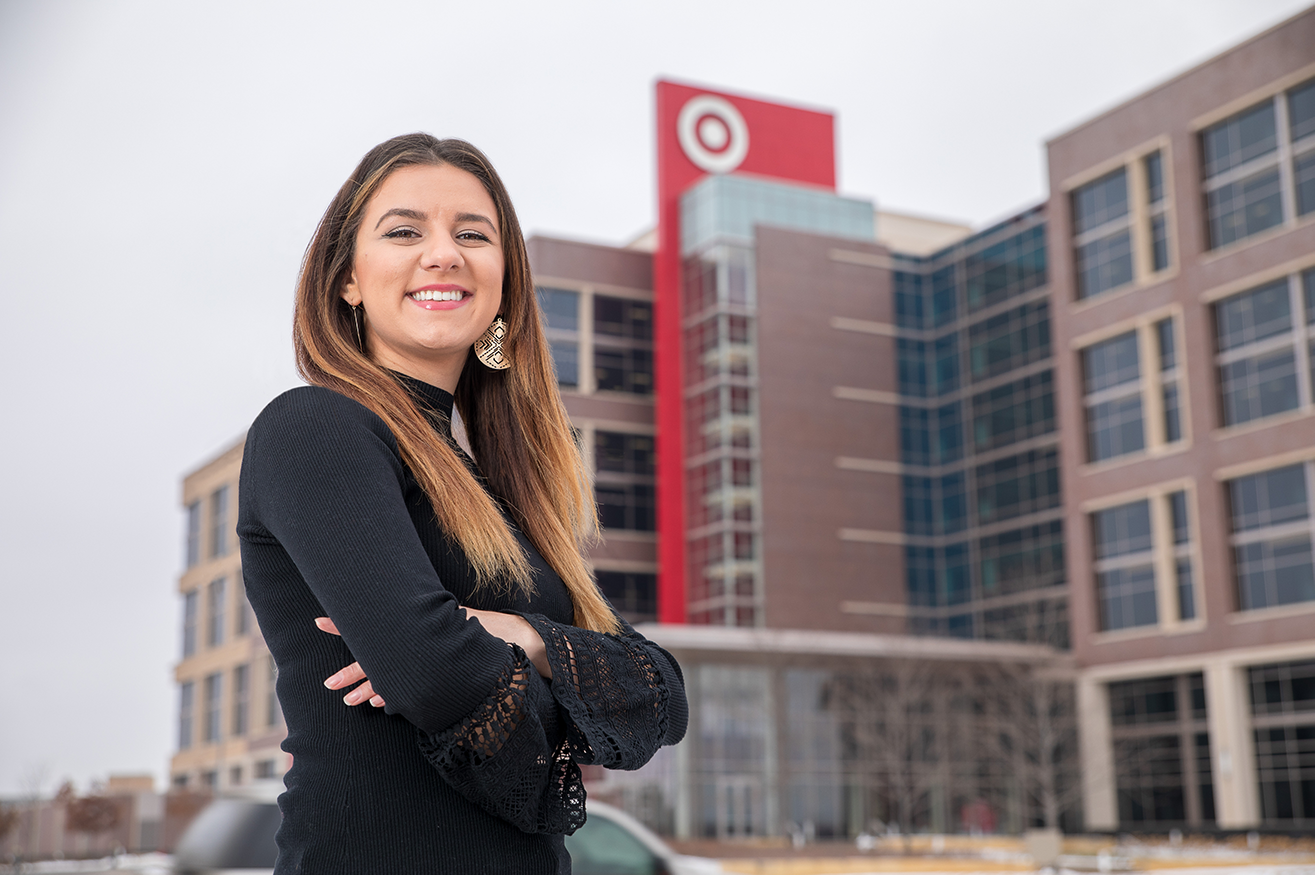 Lamija Bradaric believes she can be a voice of diversity in Minnesota, a place that became her home in 2000 after her family fled war-torn Bosnia. She was just 2 years old but grew up listening to the stories of her parents' flight to safety, first to a refugee camp in Germany and then to Minnesota.
"They came to America with just a suitcase and $200," Bradaric said. "They didn't understand the American culture but wanted to give me, my brother and sister a better opportunity. I am just so grateful for everything they did."
Bradaric, a 2017 graduate of Anoka High School, will complete a degree in marketing communications from Bemidji State University in May. She earned an associate degree from Anoka-Ramsey Community College and transferred to the BSU extended learning program. Her courses are offered online, which allows her to stay close to her family, her husband and her job in the Twin Cities. Her first visit to campus will be for commencement.
Bradaric works as a human resource specialist with the Target Corporation and completed an internship with Xcel Energy over the summer. Once she completes her degree, she hopes to transition to a position in public relations or communications, so she can use her writing skills.
"Since I was a little girl, I loved writing," she said. "I would write poetry and loved that I could be so creative with a piece of paper and pen. It was a way for me to be myself."
As a refugee, Bradaric said she sometimes found it difficult to
relate to the teenage angst of her
high school peers.
"I felt so different from them," she said. "I would do everything to make the most of every opportunity. I never wanted to disappoint my parents."
With her writing, she hopes to give voice to the value of workplace diversity and the unique stories and experiences of all people. 
"We are all human, all the same on the inside, wanting to be heard, appreciated and to work toward what we love," she said.
At Bemidji State, Bradaric has found a mentor in Dr. Valica Boudry, professor of integrated media.
"Lamija embraces diversity at a deep level," Boudry said. "She will bring enthusiasm to promoting it at her future workplace."
Bradaric is grateful for Boudry's support and Bemidji State's distance learning program.
"When you have obligations in life, an online degree provides opportunities," she said. "I knew right away that Bemidji State fit what I wanted to do and who I am."