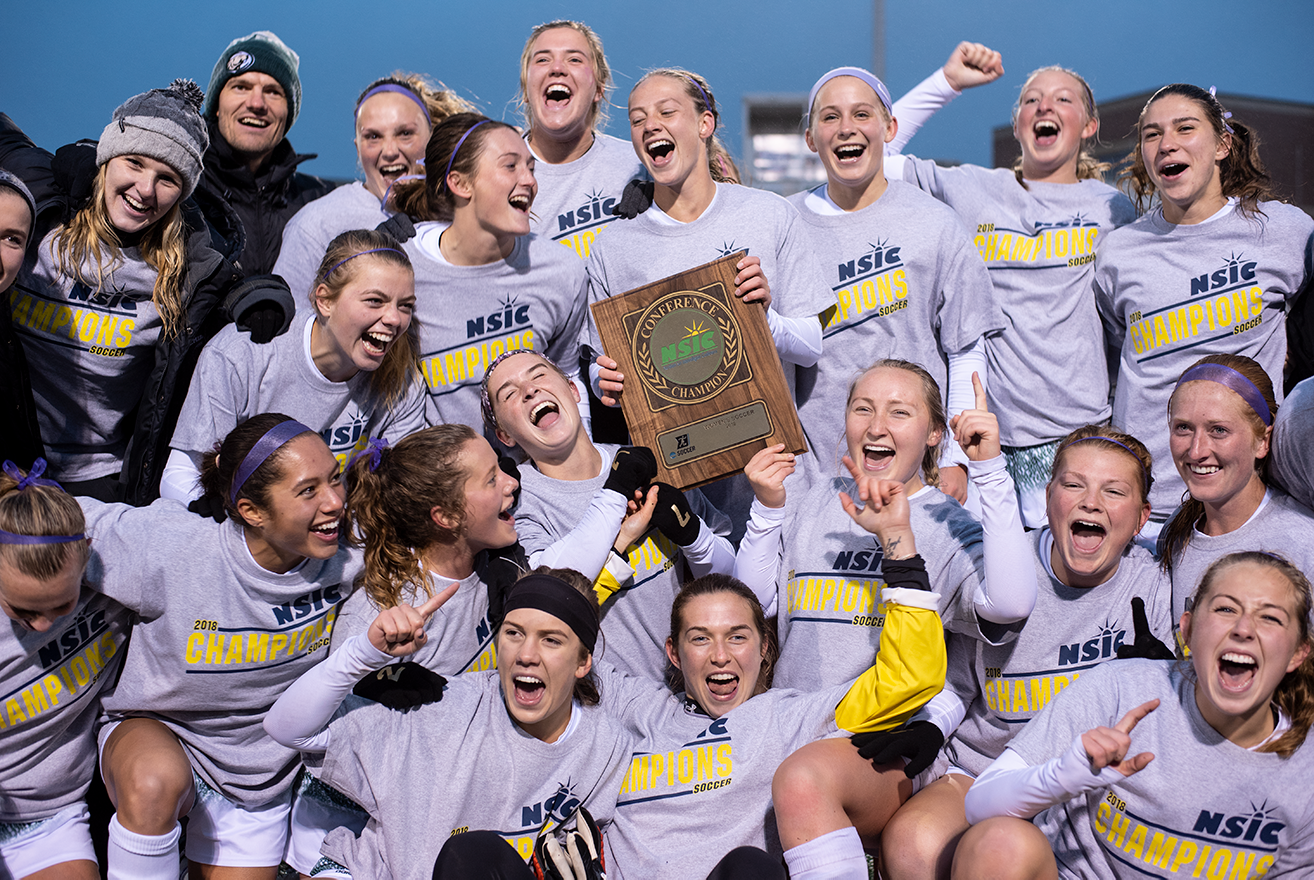 The Bemidji State University soccer team got a taste of success and recognition in 2017. But in the competitive environment of collegiate athletics, a taste is never enough — it only serves to motivate.
Back-to-back losses to Augustana — in the NSIC Tournament semifinals and in the first round of the NCAA Tournament — ended a 2017 season that was, at the time, the most successful in the 23-year history of
Beaver Soccer.
With that finish fresh in their minds, the 2018 Beavers took little time to celebrate. Instead, under the guidance of 17th-year head coach Jim Stone, they worked hard to improve in the off-season with a united vision of more.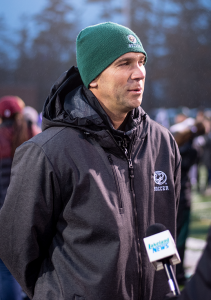 "Once you experience something like the NCAA Tournament, you want to experience it again," Stone said of his team. "We wanted to make sure it wasn't a one-time thing."
The Beavers opened their 2018 campaign with a 1-0 victory over Oklahoma Baptist and would later topple an NCAA Division I opponent with a 1-0 road win at the University of North Dakota. That landmark win turned heads and helped develop a quiet confidence among those inside the 2018 Beaver Soccer circle.
Stone's squad built on that early success, and by late October had assembled a 15-match winning streak. A scoreless road draw against 2017 nemesis Augustana snapped that streak, but the team refused to falter. A 1-0 win at Northern State a week later helped the Beavers finish as one of a small handful of NCAA Division II teams to complete an unbeaten regular season — 17-0-1 overall and 14-0-1 in NSIC play. It also secured the program's first-ever NSIC regular-season conference championship.

The Beavers, who were among the nation's Top 20 teams from wire-to-wire and were ranked as high as third, earned the right to host the first two rounds of the 2018 NCAA Tournament in spite of an early NSIC Tournament exit.
In their NCAA opener, BSU battled bitter cold and snowy conditions at Chet Anderson Stadium to earn a 3-1 win over Minot State — the program's first-ever NCAA Tournament victory — before falling to defending national champion University of Central Missouri, 2-0.
BSU's team success brought with it plenty of individual recognition. Stone was named NSIC Coach of the Year, Anna Fobbe set a school record with 10 shutouts en route to NSIC Goalkeeper of the Year laurels, and Rachel Norton repeated as NSIC Offensive Player of the Year after setting BSU single-season records with 20 goals and 49 total points. Norton — who also earned a pair of All-America honors and was named Google Cloud Academic All-America of the Year — also surpassed Ashlee Ellefsen (2007-2010) and became BSU's all-time scoring leader with 104 career points.
There is no doubt that the last two seasons — which have seen the Beavers come away with 33 victories against only two losses in 41 contests — have signaled that something special is happening on the soccer pitch in Bemidji. While 2018's success may be hard to replicate, and the program's three departing seniors even harder to replace, expectations have never been higher. Stone's group of 10 incoming recruits will ensure the 2019 edition of Beaver Soccer will do its part to continue the program's recent success while looking to make their own history.
---
Brad Folkestad