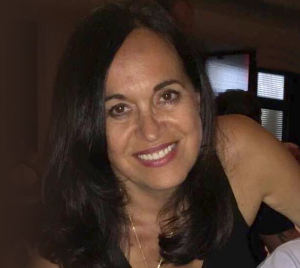 As a former farm girl, restaurant owner and newly-published author, Lonnette "Lonni" Whitchurch's recipe for success is to follow one's passions.
Growing up on a small farm near Karlstad, Whitchurch found an early affinity towards the English language. After graduating from Karlstad High School, she earned her English degree in 1973 as a member of Bemidji State's first Honors Program class. She then went on to spend six years teaching English at Cass Lake High School and Bena's Bug-O-Nay-Ge-Shig school. She recalls the joy she received in teaching.
"I appreciated the kids who had a passion for English. I was lucky to have some very bright and interesting students."
Whitchurch and her husband, Ron, moved from Bemidji to Florida in 1987. Whitchurch soon opened Lonni's Sandwiches, Etc., a 900-square-foot restaurant in Dunedin, Fla., that borrowed elements of Minnesota culture to create a unique dining experience.
Snowshoes hung from the walls, flowers were planted in snowmobile hoods  and uninitiated customers were puzzled by the "Uff da" sign in the corner. Most importantly, Whitchurch introduced her customers to wild rice.
"I was one of the first people in Florida to use wild rice as a main ingredient in my recipes," she said. "Few people in Florida had heard of wild rice at that point."
Over a seven-year period, Lonni's Sandwiches expanded to Clearwater, St. Petersburg, Tampa and Sarasota before she sold the business and retired as a restaurateur in 2008.
Whitchurch published her first book of poetry in 2018. Available as an e-book on Amazon.com, "Send the Moon" is based on her life experiences growing up in a small town to becoming part of an enormous, challenging world.
When asked if she has plans to publish more poems in the future, she responded coyly.
"Give me a year to let me think about it."