Towns are in Minnesota unless noted. Alumni names appear in bold. Send information to alumni@bemidjistate.edu or call toll free: (877) 278-2586.
Class of '18

A.J. Biermaier teaches fourth grade at Highland School in Crookston. Biermaier graduated from Bemidji State with bachelor's degrees in elementary and middle school education. He lives in Crookston. 
---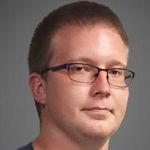 Nick Shaske was hired by Thief River Falls-based Houston Engineering after completing an internship with the firm in 2017. As a survey technician, Shaske is responsible for a variety of construction administration duties. He lives in Goodridge. 
---
Ben Wilander was accepted into St. Jude Children's Research Hospital's Graduate School of Biomedical Sciences. Located in Memphis, Tenn., doctorate students like Wilander collaborate with biomedical scientists to research treatments for pediatric cancer and childhood diseases. He lives in Memphis, Tenn. 
---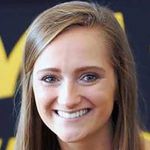 Cassie Larson joined the staff at Onamia elementary school as the district's new second-grade teacher. Larson loves the small-town atmosphere that Onamia offers. She lives in Foley. 
---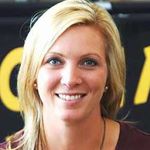 Meghan (Larson) Remer began working at Onamia elementary school as a kindergarten teacher. Remer and her husband, Andy, live in Isle with their three children. 
---
Scott Smethers joined Welsh Construction in Minnetonka as a project manager. Smethers served four years in the U.S. Air Force before attending Bemidji State. He lives in Hopkins.
---
Class of '16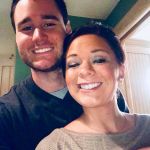 Sam Weaver teaches elementary physical education at Ogilvie Elementary School. He and his wife, Danielle, live in Mora. 
---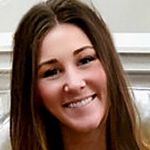 Ashley Kiecker works as an exhibit designer for Chicago Exhibit Productions Inc., a tradeshow and event exhibit production company. Kiecker lives in Naperville, Ill. 
---
Class of '15

Jordan Fevold works as a realtor for Bill Hansen Realty, based in the Walker/Longville area. He and his wife, Chelsea, live in Walker.
---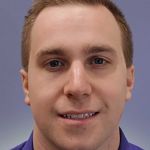 Dan Rekuski recently earned his CPA designation from the Minnesota Board of Accountancy. The former honors student works as a sales tax accountant for Medtronic in Fridley. He lives in Minnetonka. 
---
Mandy (Edwards) Lindemann teaches third grade at River Grove in Marine on St. Croix. Before accepting the third grade position, she taught at River Grove as a kindergarten specialist, a special education paraprofessional and in preschool special education roles. She lives in Lindstrom with her husband, Carl, and the couple's son and nephew. 
---
Class of '14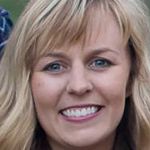 Anna (Johnson) Francisco works as an instructor and coordinator for Itasca Community College's Class Act Program, a hands-on experiential learning program tailored specifically for the college's education students. She and her husband, Luke, live in Grand Rapids with their two children. 
---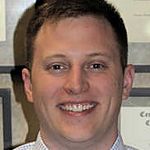 Jordan Carstensen joined Pure Life Chiropractic and Wellness Center in Glencoe. Hailing from Grand Rapids, Carstensen earned his undergraduate degree in biology and a minor in chemistry before attending chiropractic school in Bloomington. Carstensen lives in the Glencoe area with his fiancee, Aubree. 
---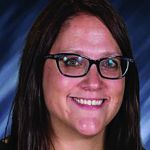 Amie Westberg is the principal at Sebeka Public School. Westberg previously taught high school math in Park Rapids for 13 years. Westberg lives near Park Rapids with her husband, Murray, and their three children. 
---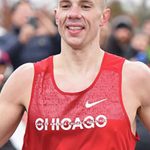 Brock Tesdahl won the Bemidji Blue Ox Marathon in October with an event-record time, his third win in four years. The former BSU basketball player lives in Hopkins, where he teaches physical education and coaches varsity boys' basketball and volleyball at Hopkins High School.
---
Class of '13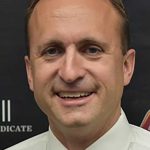 Joe Sussenguth was hired as head women's volleyball coach at the University of Minnesota Morris. Prior to joining the team, Sussenguth led Ridgewater College in Willmar to seven national tournament appearances in 12 years. Sussenguth lives in Saint Joseph with his wife, Marci, and their two children.
---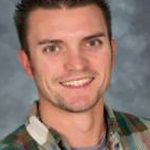 Brett Oltmanns is a special education teacher at Worthington High School. He previously worked at Red Rock Ridge Area Learning Center in Windom, where he currently resides.
---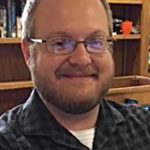 Scott Sobocinski was named director of the Wabasso Public Library after a stint as a library assistant at the Yankton Community Library in Yankton, S.D. After graduating  from BSU with degrees in history, English and philosophy, Sobocinski attended the University of Wisconsin – Madison and earned his master's degree in library
and information science. Sobocinski lives in Wabasso. 
---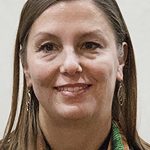 Simone Senogles works as the development coordinator for the Indigenous Environmental Network. She was recognized for her work with environmental inequities within the American Indian population by the United Way of the Bemidji Area at the 2nd annual Women United Tribute Award ceremony in October on the BSU campus. Senogles lives in Bemidji. 
---
Class of '12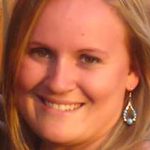 Rachel (Sams) Connell and her husband, Seth, are state committee members for the Minnesota Farm Bureau's Young Farmers & Ranchers program, representing District VI. The organization exists to provide leadership, educational and networking opportunities to Minnesota's young farmers and ranchers. The couple lives in Sebeka and has three children.   
---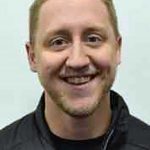 Shea Walters was hired as the head boys' hockey coach for the Cloquet-Esko-Carlton Lumberjacks. Walters, who is a former BSU Beavers hockey player, previously served as an assistant coach for the Lumberjacks. He and his wife, Stephanie, live in Duluth with their three children. 
---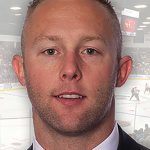 Darcy Findlay joined the Flint Firebirds junior hockey team as an associate coach. The Firebirds, based in Flint, Mich., are members of the Ontario Hockey League. Findlay played four years for the BSU men's hockey team. He lives in Ottawa, Ontario, Canada with his wife. 
---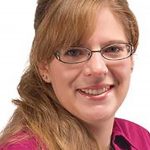 Lisa Broderius works as a research associate at the Balaton Bay Reef Training and Innovation Center, a new shrimp-farming operation headquartered in Luverne. Broderius monitors the salt water that circulates in the center's artificial tidal basins. She lives in Balaton.
---
Jeremy Monson was hired to teach elementary physical education and developmental adapted physical education at Pioneer Elementary School in Pierz. He previously taught at Eden Valley – Watkins for six years. Monson lives Cold Spring with his wife, Ashley, and their two children. 
---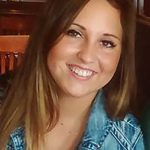 Sadie (Anderson) Bahr was recently hired as a social worker for Beltrami County.  She has more than five years of experience in the social work field. Her husband, Brett Bahr ('09), is Bemidji State University's director of alumni relations. The couple resides in Bemidji and has one daughter. 
---
Class of '11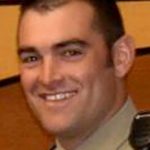 Brandon Yetter was awarded the James Trudeau Law Enforcement Award by the Lakes Center for Youth and Families. Yetter was recognized for his work in building strong and lasting relationships with local community members. He lives in Lindstrom.   
---
Emily Rice was hired as an English teacher at Howard Lake-Waverly-Winstead School. She previously taught English at Adams City High School in Colorado. Rice lives in Mound.
---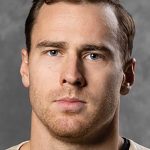 Matt Read, former standout Bemidji State hockey player, signed a one-year contract with the Minnesota Wild. Read previously played 437 games over seven seasons with the Philadelphia Flyers. Read lives in Arden Hills with his wife, Erin (Cody) ('11). 
---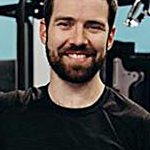 Nate Bahr is a certified personal trainer and manager at G-Werx Fitness in Minneapolis. Bahr participated in men's track and field as a student at BSU and helped run fitness programs at the Physician's Neck and Back Center in Edina prior to joining the G-Werx team. He lives in Minneapolis with his wife, Ginny. 
---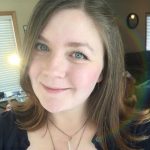 Rachel Goble works as a workflow coordinator for Landscape Structures, a playground equipment manufacturer located in Delano. In addition, she creates custom concrete sculptures for her business, called Secret Woodland Guardians. Goble lives in Loretto. 
---
Class of '10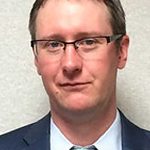 Mathew Grussing was promoted to general manager of Olympic Steel's Plate Division, located in Minneapolis. Grussing has worked for Olympic Steel, a steel processor based in Cleveland, OH, in a variety of roles including quality control and regional sales since 2010. He lives in Maple Grove. 
---
Class of '09

Chris Citowicki  was hired as head women's soccer coach at the University of Montana after coaching at Augsburg College, St. Catherine University and the University of North Dakota. He earned his master's degree in sport studies from Bemidji State while working as a graduate assistant for the women's soccer team. Citowicki lives with his wife and two children in Missoula, Mont. 
---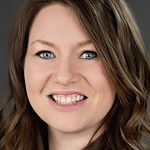 Matti Adam was elected Itasca County attorney after previously serving as assistant county attorney for four years. Adam lives in Grand Rapids with her two children. 
---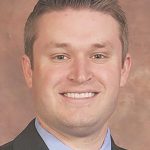 Jamie Surdy earned his Charter Life Underwriter certification in life insurance, estate planning, investments, law and health insurance. Surdy works as a financial advisor with Wealth Management Solutions. He lives in Austin with his wife and
two children. 
---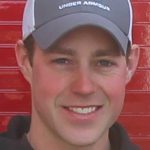 Ben Clink was hired as Sauk Centre Public Works supervisor. He also serves on the Sauk Centre Fire Department and Sauk Centre Ambulance service. Clink lives in Sauk Centre with his wife Jenna (Schurman) Clink ('09), who works as the office manager for her family's excavating and farming business, and their three children.   
---
Class of '08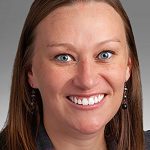 Katie (Stearns) Bertsch was inducted into the Frazee-Vergas High School Sports Hall of Fame in September. After earning her criminal justice degree from BSU, she completed her law degree from the University of North Dakota in 2011. She is now an attorney for Ohnstad Twitchell Law Firm in West Fargo, N.D., and lives in Hillsboro, N.D. with her husband, Jon. 
---
Class of '07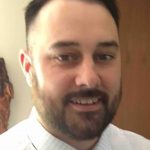 Carl Dugstad was welcomed as the new principal at the Clearbrook-Gonvick School. Dugstad previously taught at Cass Lake-Bena High School and Laporte Schools. He and his wife, Tiffanie, live in Clearbrook with their three children.
---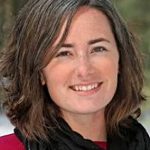 Alicia Watts was hired as assistant manager for the City of Duluth Parks and Recreation. Watts has more than 10 years of experience working in parks and recreation at both the city and county levels. She lives in Duluth with her husband, Brandon, and their two children. 
---
Class of '05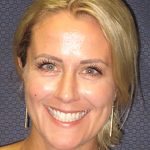 Lexie (Wraa) Wilde ('05,'13) was hired to lead special education services at Bemidji Area Schools. Wilde previously taught special education at Clearbook-Gonvick Schools and served as dean and elementary principal at Blackduck School. She lives in Bemidji with her two daughters.  
---
Class of '04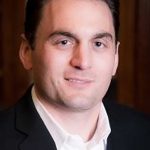 Alex Altstatt works as a project manager for Western Spring Manufacturing, a producer of coil springs and wire forms for a variety of industries based in Hugo. Altstatt works with his father, Joe, and brother, Ben, in a business that has been family-owned since 1909. Altstatt lives in Hugo with his wife, Nicole. 
---
Crystal Gibbons won the 2017 Northeast Minnesota Book Award in Poetry and a 2017 Edna Meudt Poetry Book Award honorable mention for her poetry collection "Now/Here." She lives in Washburn, Wis. 
---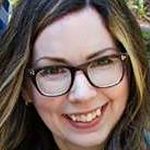 Jennifer (Dagenais) Brunder is an interior designer at LHB, an engineering, architecture and planning firm based in Duluth. Brunder works primarily with LHB's education and healthcare division. She lives in Duluth with her husband, Shawn ('02), and the couple's young son. 
---
Class of '03

Becki Schmidt is a math teacher for grades 7-8 at Pierz Healy High School. After graduating from BSU, Schmidt continued her education at St. Mary's University in Winona, where she earned her master's degree in education. Schmidt lives in St. Cloud.
---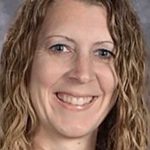 Pamela (Sheffer) Samec is a second grade teacher at Hermantown Elementary School. Samec and her husband, Paul, have three children. 
---
Tony Kerr was hired as principal of Bagley High School. He previously served as principal at Northome School and St. Mary's Mission School in Red Lake. Kerr lives in Bemidji with his wife, Jackie, and their two children. 
---
Class of '01

Erich Knapp is the director of music ministry and the artist-in-residence at St. Paul's Evangelical Lutheran Church in Brenham, Texas. In addition to playing the organ, he leads five performing groups at St. Paul's. Knapp lives in Brenham, Texas.
---
Class of '98
Shelley Steva retired from Red Lake County Central High School in Oklee. Steva spent over 19 years teaching life science, earth science, biology, astronomy, environmental science and chemistry in northwest Minnesota. She lives in Thief River Falls.
---
Class of '97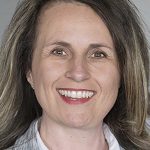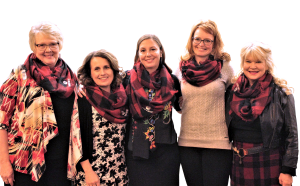 Rebecca Hoffman was presented the United Way of the Bemidji Area's Women United Tribute Award for her continued work to end homelessness in Bemidji. Hoffman recently joined the Bemidji State faculty as an assistant professor of social work. She lives in Bemidji with her husband, Brodie '94, and their two children.
---
Class of '94
Rae Villebrun is the superintendent and principal for the Floodwood School District. She has spent 22 years in education, working as a paraprofessional, elementary teacher, tutor, principal and superintendent. She lives in Mountain Iron with her husband, John ('08). The couple have six children. 
---
Class of '90

Joan (Smith) Berntson  accepted the position of business development specialist for First Children's Finance, a national non-profit based in Minneapolis that addresses the shortage of available child care in northwestern Minnesota. Joan and her husband, Ron ('92, '09), live in Bagley. 
---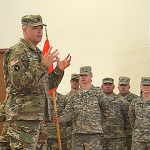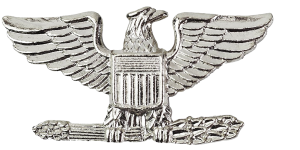 Kent Porter was promoted to the rank of colonel in the Army National Guard. Porter joined the military in 1986 and plans to retire in 2021 after 35 years of service. Porter is married to Kelly (Young) '91 and is stationed in Cheyenne, Wyo.
---
Class of '88
Joseph Provost serves as a professor and chair of the University of San Diego's chemistry and biochemistry department. Provost has received several awards for teaching and his research on non-small cell lung cancer. He lives in Spring Valley, Calif. with his wife, Karol (Lundmark) ('88). The couple has three children.
---
Class of '89
Ronda (Gustafson) Lee is the principal at Hayward Elementary School in Hayward, Wis., a position she has held since 2013. She previously taught in the Hayward school district for 12 years. Lee and her husband, David ('90), live in Hayward and have three grown daughters.   
---
Class of '87
Laurie (Joy) Turner was named teacher of the year at Cannon Falls Elementary School. A 17-year veteran at Cannon Falls, Turner split her time between substitute, third and fourth grade roles. She and her husband, Todd ('89), have two grown children and live in Cannon Falls.
---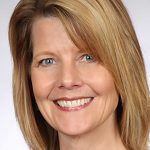 Kathy Langlie is the director of Country Meadows, an assisted living facility in Milaca. Langlie lives in Princeton and has three sons. 
---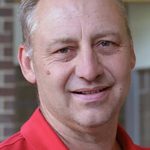 Terry Hewitt was named the Bemidji Area Schools' teacher of the year by the Bemidji Education Association. Hewitt has taught math in Bemidji since the mid-1980s. He lives in Bemidji with his wife, Robin. 
---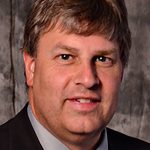 Cory Kampf received the Minnesota Government Finance Officers Association's Thomas J. Moran Award, which recognizes members who have demonstrated dedication to public financial administration. Kampf works for Anoka County as its division manager for finance and central services. He is married and lives in Ramsey.
---
Class of '86
Bill Olson became director of business development for Kraus-Anderson Construction Company in Duluth. Olson was previously the vice president and director of business development for Stewart Taylor Company, a printing company based in Duluth. Olson and wife, Moira (Scanlan) ('87), who works as a special education teacher, live in Duluth and have four children. 
---
Class of '84
Gary Streiler was awarded the 2017-2018 Smart/Maher National Citizenship Education Teacher of the Year. The award recognizes teachers who promote good citizenship and community involvement in their classrooms. Streiler recently retired from teaching social studies at West County High School in Park Hills, Mo. He lives in Farmington, Mo., with his wife, Dawn. 
---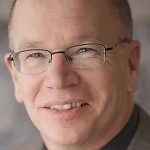 Duane Wolfe is a law enforcement instructor at Alexandria Technical & Community College, a position he has held since 1994. Wolfe also works as a patrolman with the Parkers Prairie City Police. He and his wife, Lynn (Rauker) ('86), live in Kensington. 
---
Nancy Smit was sworn in as Tribal Council secretary for the Nottawaseppi Huron Band of the Potawatomi (NHBP) in Fulton, Mich. A tribal government veteran, she has served on NHBP committees for 15 years. She lives in Battle Creek, Mich., with her husband Mark ('85). 
---
Class of '83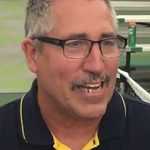 Mike Geffre was inducted into the Minnesota State High School Tennis Association's Hall of Fame. Geffre has led the Crookston High School boys' tennis team to 13 state tournament appearances and the girls' tennis team to nine appearances over his 31-year career. He is married to Lori Schlenker and the couple have three children.   
---
Class of '81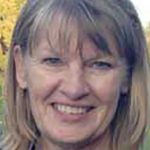 Trish (Reimer) Kealy became one of the most recent inductees into the Pillager School Hall of Fame. Kealy was honored as one of the top 60 female athletes in BSU history for her accomplishments as a student athlete on the women's track team. She lives in Becker with her husband, Patrick. The couple has two children.   
---
Class of '80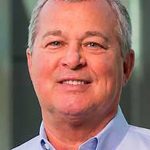 Noel White was appointed president and chief executive officer of Tyson Foods, Inc., the largest food company in the U.S. White has held many leadership roles with Tyson Foods over the course of his 35-year career, including chief operations officer. He lives in Fayetteville, Ark., with his wife, Patricia. 
---
Class of '79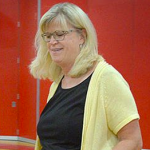 Betty (Fulton) Novotney teaches third- through sixth-grade physical education and health at Seneca Grade School in Seneca, Ill. In addition to teaching, she also serves as the head eighth-grade girls' basketball coach. Novotney plans to retire from teaching at the end of the 2018-2019 school year. She lives in Seneca, Ill. 
---
Class of '78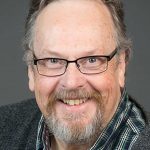 Rob Reid is an author and humorist who has written 20 books and more than 100 articles designed for educators to teach children about literature and storytelling. Reid lives in Eau Claire, Wis. with his wife, Jayne Freij ('79). 
---
Craig Haberman was hired as pastor of the United Methodist Church in Ely. Previously, Haberman worked for congregations in Verndale, Kabetogama, Crane Lake, Moorhead, Tracy and Alexandria. He lives in Ely. 
---
Class of '75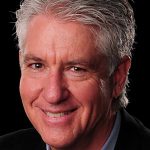 John Flynn was elected president of the Rotary Club of Edina. Flynn joined the Rotary Club in 1989, has chaired several committees and served as international service director. He lives in Wayzata. 
---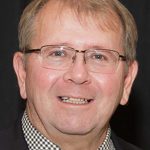 Ron Johnson was elected president of the Coalition of Greater Minnesota Cities. The nonprofit coalition advocates for issues unique to more than 90 member cities outside of the Twin Cities metro area. Johnson also serves as a Bemidji city councilor. He lives in Bemidji with his wife, Carol. 
---
Class of '73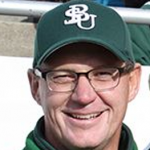 Randy Bowen, a former BSU student-athlete and long-time athletics volunteer, was awarded the Noel Olson Volunteer of the Year Award by the Northern Sun Intercollegiate Conference for his service to Bemidji State. Randy lives in Hermantown with his wife, Marlene (Schuld) '73
---
Mike Swenson retired from a 44-year teaching career at Red Lake County Central High School in Oklee, Minn. Swenson taught a variety of English courses and helped produce a number of plays and productions at the school. He lives in Oklee. 
---
Class of '72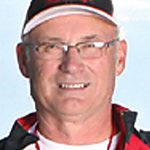 Don Seipkes, long-time special education teacher, athletic director and coach at Ottertail Central High School, was honored with the renaming of the school's football field in September. Don Seipkes Field hosted its first football game Sept. 7 when the Ottertail Central Bulldogs took on the Wadena-Deer Creek Wolverines in Henning. Seipkes lives in Henning with his wife, Mary (Breitenbach) '73. 
---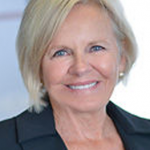 Robin (Norgaard) Kelleher is an employment attorney for the law firm of Seaton, Peters & Revnew, located in Minneapolis. She recently published a book from the view of her toy Australian Shepherd, Lina, including Lina's humorous adventures in the dog world. Kelleher lives in Burnsville.
---
Class of '64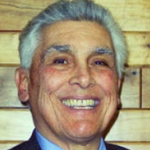 John Colosimo is a senior partner at the law firm of Colosimo, Patchin & Kearny, located in Virginia. Representing clients in personal injury, education and employment law, he was recognized by Minnesota Lawyer magazine as one of the state's most successful and respected lawyers. Colosimo lives in Virginia with his wife, Sheila. The couple has two grown children.