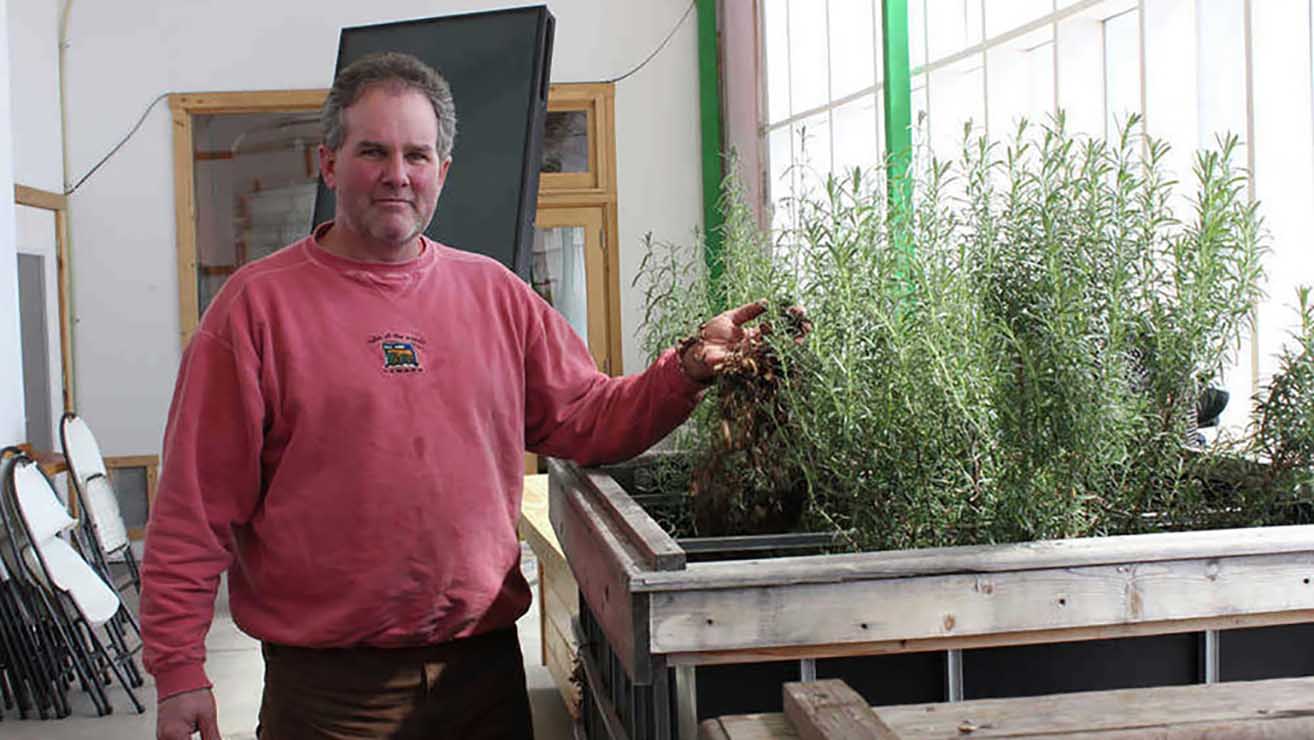 Jim Etzel '02 has turned his passion for the outdoors, the environment and sustainable agriculture into a business. To understand his operation, however, you literally have to get to the roots.
The Hackensack resident, who earned his biology degree in 2002, owns Earth Is Our Home Soil Consulting which supports landowners looking to increase the productivity of their gardens, wildlife food plots and flower beds through soil science. Etzel's firm helps farmers craft soil that produces the greatest number of plants in the smallest area possible, while still being sustainable and good for the earth.
His passion for soil and the natural world can partly be attributed to his childhood spent hunting, fishing and enjoying the outdoors in his hometown of Buffalo. He feels empowered to encourage others to protect the earth for future generations.
Etzel's services include soil consulting, testing and ordering materials for customers. His methods include crop rotation, cover crops, green manure and mineral soil amendments, to name a few. It all starts with a test.
"With a simple $30 soil test, I can give gardeners a game plan for success," he says.
In the future, Etzel hopes to expand his business to include more educational seminars and installing bat nesting boxes and homes for pollinators. In the short term, he wants to start a regular online video series to educate others on the importance of environmental stewardship in the spaces around their homes.
Etzel believes that using sustainable methods to grow larger, more nutritious plants is not only good for the Earth and a gardener's pocketbook, but also a person's overall health.
"We can grow more on less ground and get the nutrients we are looking for rather than popping a pill or vitamin," he said. "Let's get them through our food. Let the food be the medicine."