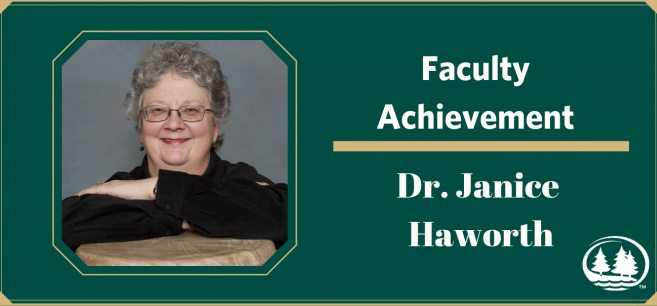 Dr. Janice Haworth, professor of music at Bemidji State University, presented "A Video Interview with Egyptian Avant-Garde Music Composer, Dr. Nahla Mattar" at Bemidji's Adventures of Lifelong Learning event on March 26.
Dr. Nahla Mattar is a composer, an associate professor at Helwan University in Cairo, Egypt, and a personal friend of Haworth. Mattar combines the structures of western classical music with the sounds and "maqams," or melody types, of Arabic, Egyptian and African cultures. Haworth and Mattar met at a World Music Pedagogy conference years ago, and have since remained in contact.
The presentation was centered around the musical piece "Ode to Manial" that Mattar wrote for the Prince Muhammad Ali Tewfik's palace in Cairo. Their goal was to teach about the process of creating music while making a connection between ancient Egypt history and music, western music structure and Arabic maqams.


Contact
Bemidji State University, located amid the lakes and forests of northern Minnesota, occupies a wooded campus along the shore of Lake Bemidji. Enrolling more than 5,100 students, Bemidji State offers more than 80 undergraduate majors and eight graduate degrees encompassing arts, sciences and select professional programs. BSU is a member of the Minnesota State system of colleges and universities and has a faculty and staff of more than 550. The university's Shared Fundamental Values include environmental stewardship, civic engagement and international and multicultural understanding. For more, visit bemidjistate.edu or find us at BemidjiState on most of your favorite social media networks.
2019-B-114