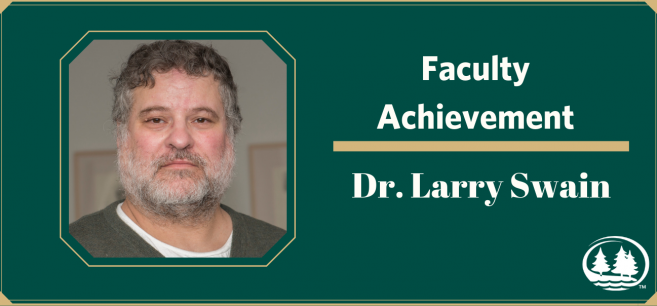 Dr. Larry Swain, assistant professor of English, read his paper at the Texas Medieval Association conference in October of 2018. His paper, "Aelfric of Eynsham" analyzed the political views during the reign of Aethelred II. Aelfric, one of the most prolific writers in Old English to survive the modern period, gave the best insight to the late Anglo-Saxon period between the 10th and 11th centuries. This paper sought to demonstrate the Aelfric's thoughts on contemporary politics.
Dr. Swain also has a collection of essays he edited on "Old English and Continental Germanic Literature in Comparative Perspectives" that are now available. The purpose of the collection is to compare Old English to the literary remains of Old Saxon and other continental Germanic literature.

Contact
Links
Bemidji State University, located amid the lakes and forests of northern Minnesota, occupies a wooded campus along the shore of Lake Bemidji. Enrolling more than 5,100 students, Bemidji State offers more than 80 undergraduate majors and eight graduate degrees encompassing arts, sciences and select professional programs. BSU is a member of the Minnesota State system of colleges and universities and has a faculty and staff of more than 550. The university's Shared Fundamental Values include environmental stewardship, civic engagement and international and multicultural understanding. For more, visit bemidjistate.edu or find us at BemidjiState on most of your favorite social media networks.
2019-B-115