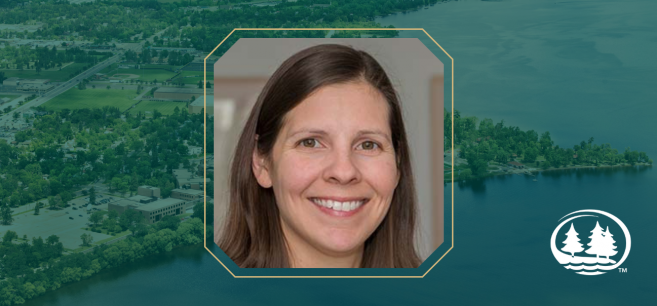 Dr. Jessica Durgan, associate professor of English at Bemidji State University, recently published her first academic book entitled "Art, Race, and Fantastic Color Change in the Victorian Novel."
In her book, Durgan discusses the study of color use during the Victorian period by authors and artists. She notes the Victorian period is exemplified by the rapid development of new color technologies and the upheavals of the first avant-garde art movements. The book also explores how artists and authors during this time period drew on color to consider questions of identity and difference through the imaginative possibilities of color.
"Art, Race, and Fantastic Color Change in the Victorian Novel" was published by Routledge Press. Her work has previously appeared in journals such as "Victorian Literature and Culture" and "Persuasions Online", as well as in the book collections "Eighteenth-Century Thing Theory in a Global Context: From Consumerism to Celebrity Culture" and "The Victorian Era in Twenty-First Century Children's and Adolescence Literature and Culture."
Contact
Links
Bemidji State University, located amid the lakes and forests of northern Minnesota, occupies a wooded campus along the shore of Lake Bemidji. Enrolling more than 5,100 students, Bemidji State offers more than 80 undergraduate majors and eight graduate degrees encompassing arts, sciences and select professional programs. BSU is a member of the Minnesota State system of colleges and universities and has a faculty and staff of more than 550. The university's Shared Fundamental Values include environmental stewardship, civic engagement and international and multicultural understanding. For more, visit bemidjistate.edu or find us at BemidjiState on most of your favorite social media networks.
---
2019-B-122