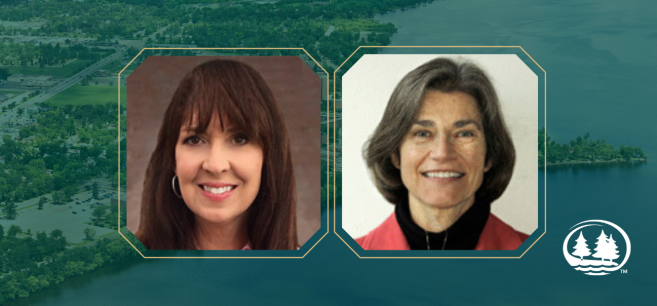 Bemidji State University's Dr. Debbie Guelda, professor of biology, and Dr. Jill Stackhouse, professor of geography, presented at the 2019 Gateway Course Experience Conference held in Altlanta, GA in mid-March.
In their presentation, Guelda and Stackhouse discussed how partnering with the Gardner Institute and participating in the Gateways to Completion program changed courses at Bemidji State. Five courses – two biology, one geography, one history and one accounting – were redesigned to include additional evidence-based learning techniques.
"The influence this had on the CPD has allowed the inclusion of more pedagogy-intensive programming as well as the development of the new teaching and learning center that has been very successful on campus," Guelda said.
The objective in the presentation was to show that comprehensive curricula changes in an individualist environment is not impossible and to share their experiences of cultivating buy-in to new and creative means to achieve student success without dampening the critical tool of individual style in the classroom.
Contact
Links

Bemidji State University, located amid the lakes and forests of northern Minnesota, occupies a wooded campus along the shore of Lake Bemidji. Enrolling more than 5,100 students, Bemidji State offers more than 80 undergraduate majors and eight graduate degrees encompassing arts, sciences and select professional programs. BSU is a member of the Minnesota State system of colleges and universities and has a faculty and staff of more than 550. The university's Shared Fundamental Values include environmental stewardship, civic engagement and international and multicultural understanding. For more, visit bemidjistate.edu or find us at BemidjiState on most of your favorite social media networks.
---
2019-B-128