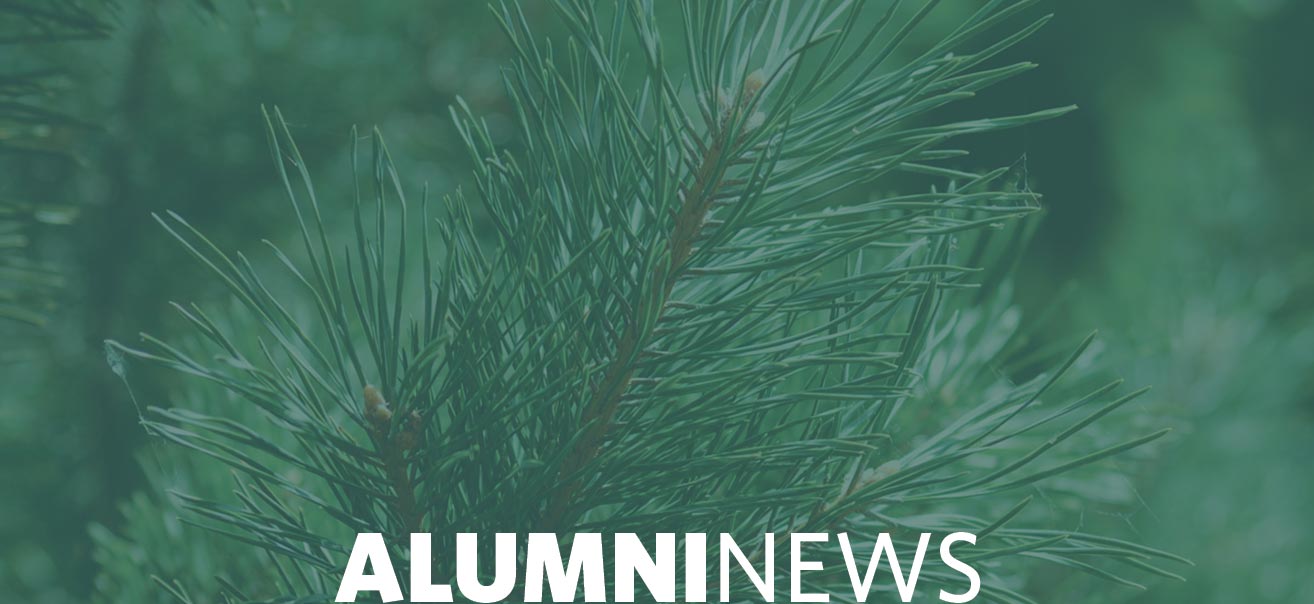 Make sure the BSU Alumni Office has your latest contact information
Alumni who have changed jobs or their names and those who have multiple or seasonal addresses are asked to update their contact information by visiting bsualumni.org or calling (218) 755-3989 so you can stay up-to-date on news and events.
BSU alumni chapters welcome new students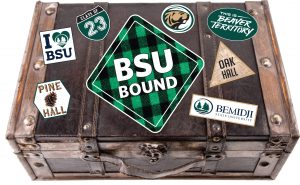 Bemidji State's Twin Cities and Brainerd-area Alumni Chapters invite incoming BSU students and their parents to one of three sendoff picnics in August — you can even bring a friend.
Two events will be held Aug. 1 – at Elm Creek Park Reserve (Bluebird Picnic Area) in Maple Grove and at Pizza Ranch in Baxter — with the third on Aug. 9 at Blackhawk Park in Eagan. All three events are from 6–8 p.m.; a meal will be provided and attendees can win a variety of door prizes.
Participants will have the opportunity to meet current and other incoming BSU students as well as admissions staff to learn more about life on campus and what to expect during move-in weekend. Students should RSVP by July 26 at bsualumni.org/bsubound or by contacting the Alumni office at (218) 755-2762 or alumni@bemidjistate.edu.
---
Grab your clubs for Beaver Pride golf events
Seven dates are planned for the Beaver Pride golf tour beginning June 21, including a brand-new tournament supporting the BSU football team and, after a 19-year hiatus, the reboot of a popular tournament benefiting women's athletics. Participation increases support for Bemidji State Athletics.
June 21 — 41st Annual Gordy Skaar Memorial Golf Tournament, sponsored by Sanford Health. Bemidji Town & Country Club; register by June 11.
July 12 — 22nd Annual Galen Nagle Memorial Golf Tournament, sponsored by Sanford Health. Bemidji Town & Country Club; register by July 2.
July 20 — 8th Annual Jeff "Bird" McBride Memorial Golf Tournament, Oak Marsh Golf Course, Oakdale; register by July 10.
Aug. 3 — Inaugural BSU Football Two-Person Golf Scramble, Whitetail Run Golf Course, Wadena; register by July 24.
Aug. 23 — Howe-Welle Women's Athletics Golf and Cornhole Tournament, sponsored by First National Bank Bemidji; register by Aug. 9.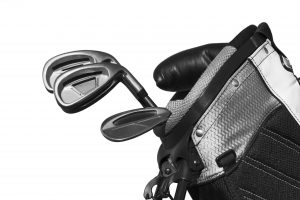 Aug. 25 — 12th Annual Ed Sauer Memorial Golf Tournament, Tianna Country Club, Walker; register by Aug. 14.
Sept. 7 — 4th Annual BSU Baseball Golf Outing, Castle Highlands Golf Course, Bemidji; register by Aug. 28.
To register, visit bsualumni.org/BeaverPrideGolf or call (218) 755-3989.
---
David Park House hosts seniors at annual sendoff event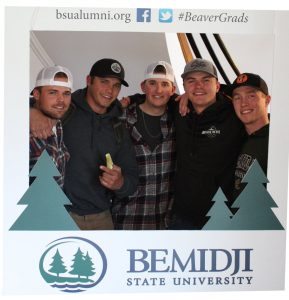 The BSU Alumni & Foundation welcomed more than 300 graduating Bemidji State seniors to a special sendoff celebration May 1 at the David Park House. Graduating seniors enjoyed a meal of Jimmy John's sandwiches, chips and cookies at the sendoff, which BSU Alumni & Foundation holds annually to say goodbye to graduating seniors and welcome them into the Alumni Association.
Students braved rainy weather to line the sidewalk outside the Park House to receive their meal and a special BSU pint glass and take photos with friends.
---
Golden Beaver Day honors class of 1969 and earlier
The Bemidji State University Alumni & Foundation will honor all Bemidji State alumni from the Class of 1969 and earlier at its first-ever Golden Beaver Day, September 12. BSU graduates from the era will be inducted into the Golden Beaver Society and honored with a special medallion. The on-campus event will include a special luncheon, guided campus tours and more.
For more information, contact the BSU Alumni & Foundation office at (218) 755-2599 or alumni@bemidjistate.edu.
---
Foundation awards $43,000 in alumni relative scholarships
The BSU Alumni & Foundation awarded 43 scholarships of $1,000 each to Bemidji State students who are relatives of contributing alumni for the 2019-20 school year.
The program provides $1,000 scholarships each to a limited number of students attending who are relatives of alumni that have contributed $50 or more to BSU by February 1.
For information on how to apply for an Alumni Relative Scholarship, visit bsualumni.org/AlumniRelativeScholarship or call the Alumni Office at (218) 755-2762.
---
Alumni gather at Olde Brick House for St. Cloud alumni event
More than 30 BSU alumni and friends representing each decade since the 1960s attended an alumni social May 9 at the Olde Brick House in St. Cloud. Organized by St. Cloud-area alumni Meghan (Burzette) Dingmann '05, Kara Tomazin '93 and Dawn (Mercil) Koeniguer '99, the event was full of socializing and fun. More alumni events in the St. Cloud area are being planned and will be announced in the near future.
---
Community Appreciation Day scheduled for Aug. 29
Bemidji State University will open its doors Aug. 29 for its 14th Annual Community Appreciation Day, inviting all in the Bemidji community to campus as a thank you for its ongoing support of the university. This summertime tradition will have a new home this fall — as a result of the Hagg-Sauer Hall construction project, this year's event will move to the courtyard between Tamarack Hall and the BSU Gymnasium. The free event includes food samples from local restaurants, games and activities for kids, photos with Bucky, live music and more. Complete information and a schedule of activities will be available later this summer.