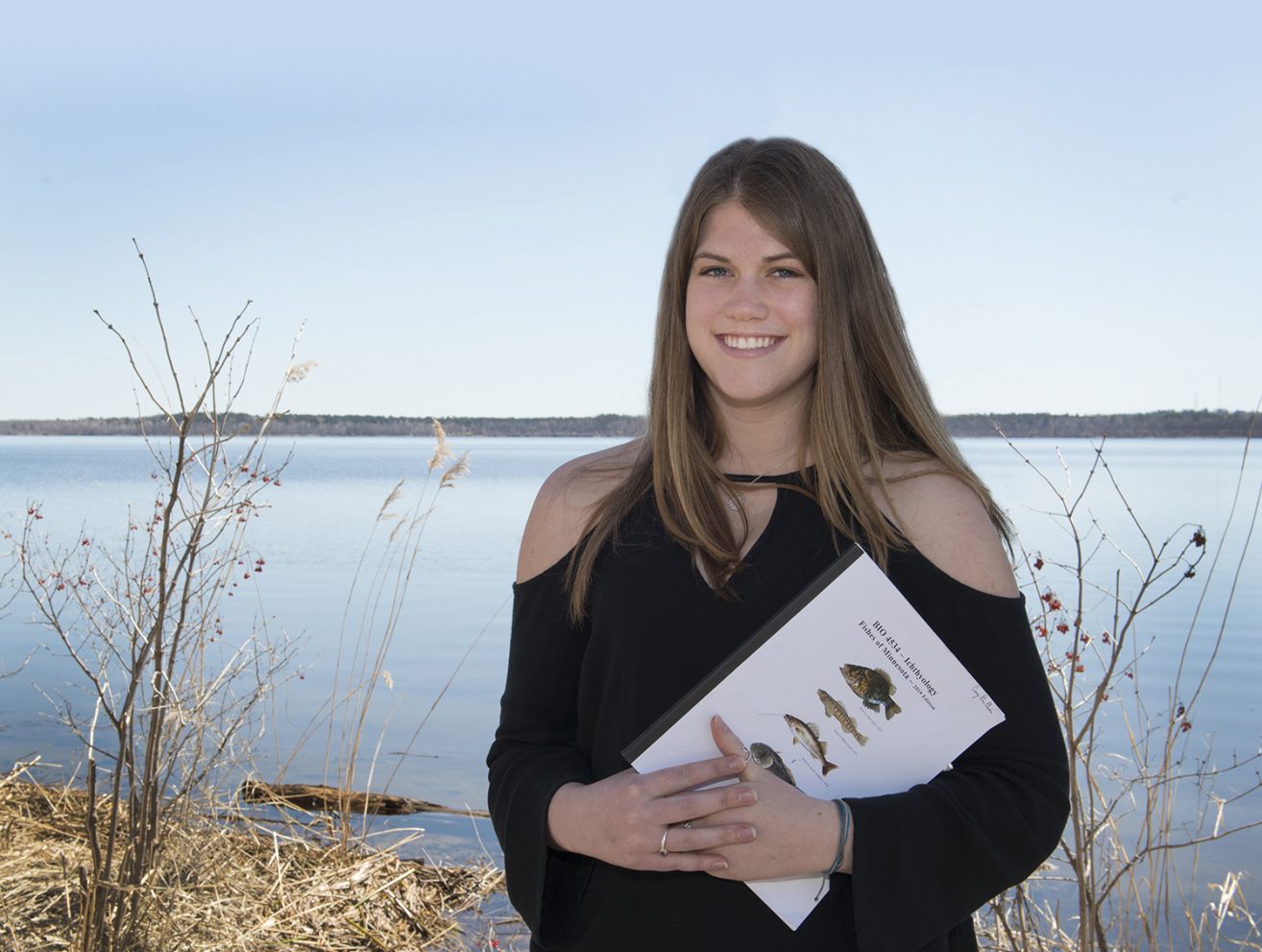 Casey Den Ouden grew up in Asheville, N.C., and vacationed in Minnesota where she would spend hours watching the fish at her grandparent's cabin.
"I've always been fascinated by fish," she said.
That Minnesota connection brought her to Bemidji State University where her older brother, Zane '17, was studying wildlife and aquatic biology. Her mother, Michele Maertens '86, also studied biology at BSU.
Den Ouden planned to study engineering technology with a minor in history for a career in historic preservation. But then she started hanging out with her brother in an ichthyology lab taught by Dr. Andy Hafs, associate professor of biology.
"Andy let me sit in on a few lectures, and I thought, 'I could really get into this'," she said. "So, I added another major."
She graduated in May with an unusual combination of degrees: a double major in engineering technology and aquatic biology with a minor in sustainability.
Last summer, Den Ouden interned at the Harbor Branch Oceanographic Institute at Florida Atlantic University, where she designed and built an amphibious drone capable of testing water chemistry in aquaculture ponds.
Her colleagues there were so impressed that they offered her a full doctoral scholarship. She starts in July.
"I mass applied to internships," she said. "I never expected to actually get one, especially coming from a smaller university. My electrical work at BSU made me stand out."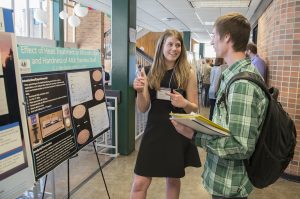 Her drone has the potential to transform water sampling in the aquaculture industry. It can fly, land, and take off from water and can also drive on land. As a doctoral candidate, she will redesign the model for improved efficiency.
Her BSU biology adviser, Dr. Debbie Guelda, professor of biology, remembers getting the news.
"She came to my office and said that she had built a drone," said Guelda, who needed a moment to let that sink in. "She's quiet, unassuming, does her work. Then you hear what she is doing and it knocks your socks off."
Transitioning directly to a doctoral program is like jumping from the "frying pan to the fire," adds Guelda. "But she's ready. She's wise beyond her years."
Eventually, Den Ouden hopes to be a civilian consultant for the United States Navy working on projects related to ocean restoration, climate change
and defense.
She is grateful to her BSU professors who supported her "fervor for learning" especially Hafs, Guelda and her engineering technology adviser, Dr. Michael Lund, assistant professor of technology, art and design.
One of her favorite classes at BSU: "Ichthyology," she said. "I saved it for last because I really wanted to enjoy it."