Beaver Football tests connected mouthguard
In a time when concern for brain health is at the forefront of most conversations in the world of athletics, the Bemidji State University football team used its spring workouts to test a revolutionary mouthguard that could help safeguard the health of its student-athletes.
Beaver Football partnered with Edina-based Prevent Biometrics to test the Prevent Impact Monitor Mouthguard. Its embedded digital sensors and accelerometers can evaluate collisions in real time and provide immediate information to sideline athletic training staff.
BSU is one of a number of football programs, which range from Pop Warner programs for to the NCAA Division I level, that are helping Prevent Biometrics test the system.
"Any time you can put your kids in a safer situation and gather the data that way, why wouldn't you?" Head Coach Brent Bolte
Eric Sand, BSU's head athletic trainer, said the mouthguards could play an important role in the program's efforts to further protect its student-athletes from injury.
"We know that head injuries in football are a constant threat," he said. "This is a way for us to try and monitor how many impacts players are getting on a day-to-day basis."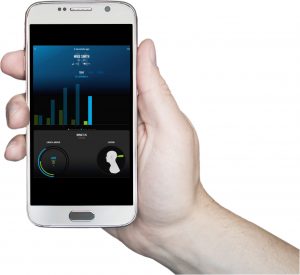 While other connected mouthguards can detect linear forces from head impacts, Prevent Biometrics says its technology is unique in that it also senses rotational forces. Impact data is then distributed to an iPad app using a Bluetooth connection to trainers on the sidelines. The app relays immediate information on the location of and forces associated with the impact, as well as the total number of impacts sustained by that particular player during the game.
Sand says this data can help trainers better assess whether players have sustained concussions or need to come out of the game for further treatment or analysis.
Brent Bolte, BSU head football coach, said there was never a question about whether BSU would be willing to participate in the test, as the technology ultimately should help make the game safer for student-athletes.
"It was a no-brainer from our end," he said. "Any time you can put your kids in a safer situation and gather the data that way, why wouldn't you?"
More than two dozen Beaver Football student-athletes wore the mouthguards during the team's spring practice season, and the team's feedback will help Prevent Biometrics continue to refine and improve the system.
---
BY CJ BAUMGARTNER