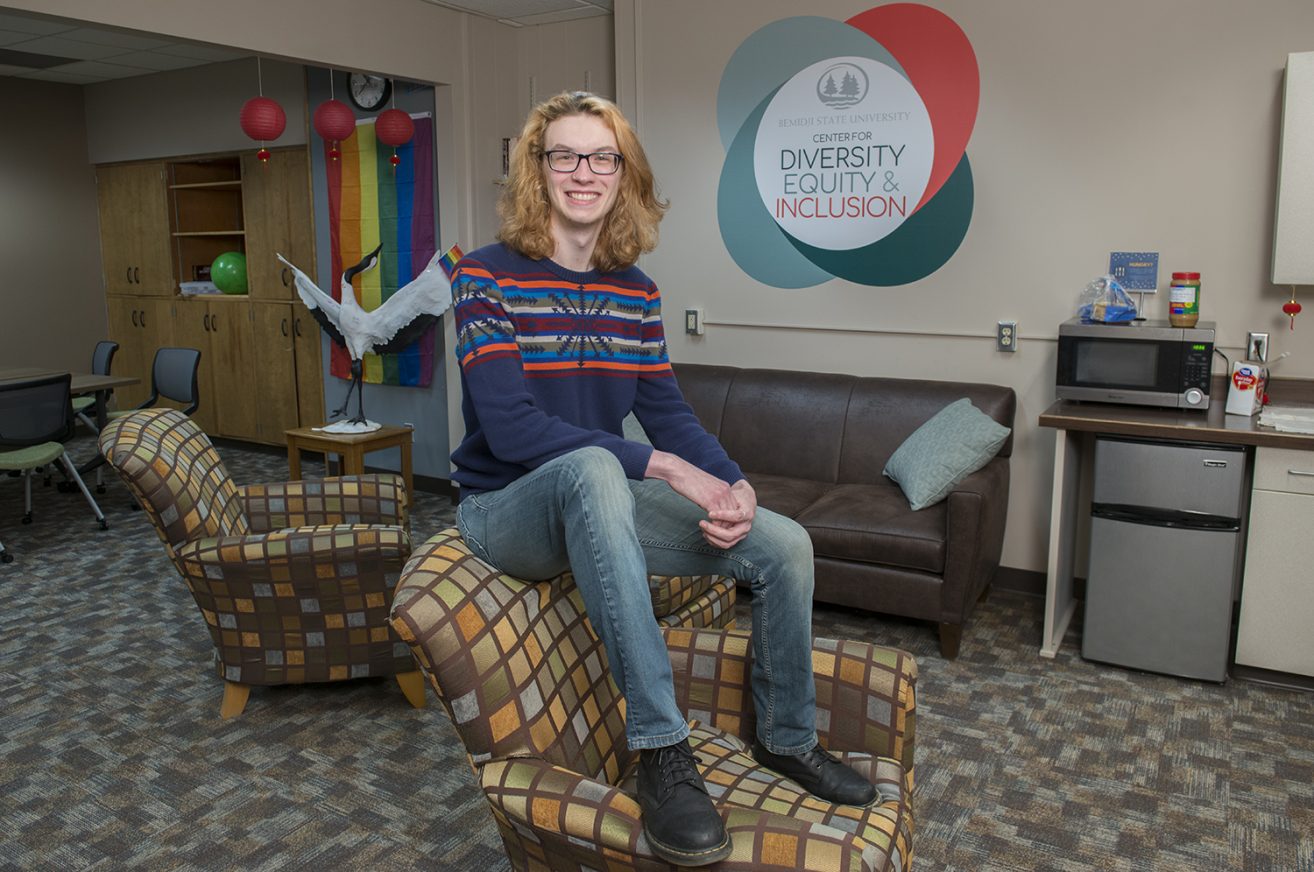 Sam Galatz writes to give voice to people whose perspectives often go unheard and whose experiences often go unnoticed in the shadow of dominant social norms.
"Inclusivity is important to me," said Galatz, whose writing focuses on issues of mental illness, low-income families and the LGBT community. "The majority of writers don't consider those points of view."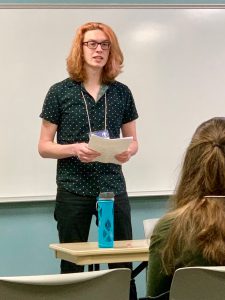 The Hector native graduated with honors from Bemidji State University in May. They* stayed a fifth year to complete a triple major in English, Spanish and creative & professional writing, along with a minor in studio arts.
Following a mental health crisis in high school, Galatz accepted admission to BSU in a moment of apathy without setting foot on campus.
"I planned to transfer but then I fell in love with it," Galatz said. "It was just the people I met. I felt really heard and welcomed in my classes. It sounds cliché, but I found my second family at BSU."
Through writing, Galatz explored mental health themes by creating Jeremy, a fictional character who experiences a mental breakdown. They compiled that writing into a multi-genre senior thesis featuring fiction, poetry and self-reflective nonfiction and shared excerpts as a presenter at the Upper Midwest Honors Conference in April.
"I really want to illustrate what it's like to live with mental illness," Galatz said. "I want others with mental illness to feel that they are not alone."
What struck Galatz's honors adviser, Dr. Season Ellison, assistant professor of history, was the "imagery and sensations" portrayed in the writing.
"It was really well received," she said. "People commented on Sam's bravery in sharing those experiences."
At BSU, Galatz has worked with residential life, the Honors Program, the Phoenix — BSU's LGBT+ student organization — student affairs, the search committee to hire a diversity center coordinator, as a teaching assistant and with the Office of Admissions.
"I thought I wanted to be a writer, but now I want to work in higher education," Galatz said. "I've seen the whole process and I kind of enjoy it."
Eventually Galatz plans to attend graduate school, and Ellison notes that they will be a good candidate.
"Sam has been a joy to work with and cares deeply about people," she said.
Always an advocate, Galatz speaks highly of BSU, its professors, the "crisp air" and the views.
"Just look out the window," they said. "It's beautiful."
* For greater inclusivity, Galatz prefers gender-neutral pronouns – they, them, their instead of he, she, his, hers. This story reflects that preference.