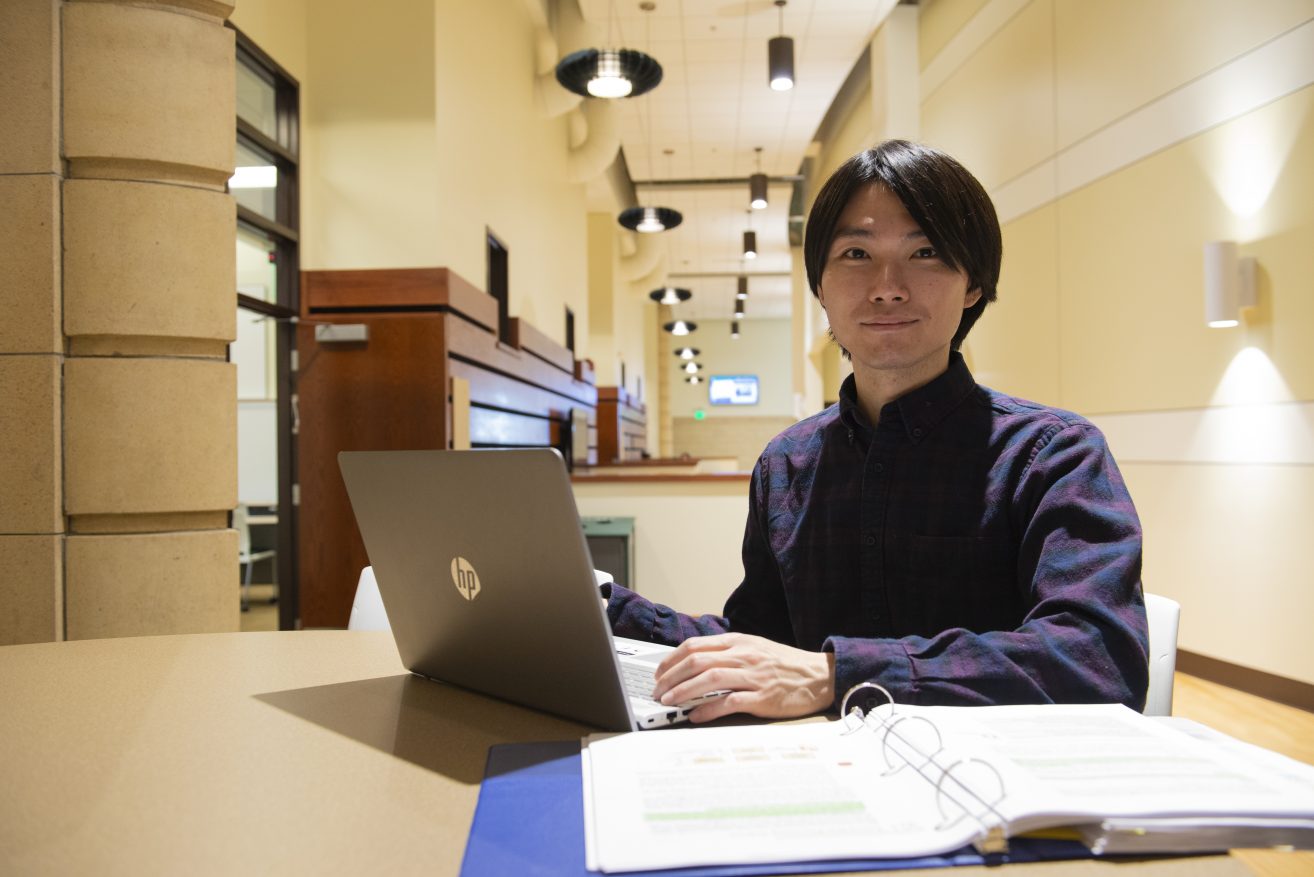 Yuichi Tanaka's first job after graduation from Bemidji State University will take him straight from his accountancy courses in Memorial Hall to an office in New York City's Rockefeller Tower.
He starts in June as a tax consultant with Deloitte, one of the world's four most prestigious accounting firms. Once he earns his CPA, he will work with Japanese companies doing business in America.
"I still cannot believe that I'm going to leave to work in New York City," said Tanaka, who applied for jobs last fall through a Boston career forum for Japanese students. He interviewed with two of the Big Four accounting firms before accepting a position with Deloitte.
Tanaka worked for three different companies in Japan, including his father's telecommunications firm, before he realized that he enjoyed accounting. With the bachelor's degree in German he earned in 2007 from Japan's Dokkyo University in hand, his singular goal over the next decade was to earn an accounting degree in America.
"After my first job, I started to think I should go. So, I started saving," he said.
In 2016, Tanaka completed a six-month English prep program at Chestnut Hill College in Philadelphia, where he researched potential colleges. He chose Bemidji State for its reputable accounting program and affordability, and at 31 years old he made the move to northern Minnesota.
"He's the kind of student who is not afraid to ask the questions needed to do well," said his adviser Dr. David Massaglia, assistant professor of accountancy. "He has a very independent spirit, smart, easy going and self-directed. The fact that he ended up with a position at Deloitte speaks to that."
Tanaka lived on campus, took summer courses, tutored other accounting students online and finished his degree in three years.
"I like numbers and problem solving," he said. "Accounting is like solving puzzles. I like the process and how each number fits perfectly. When I
can fit each number perfectly, it's a good feeling."