Bemidji State University's Niizhoo-gwayakochigewin, an Ojibwe phrase which translates to "two ways of making things right," program invited BSU faculty, staff and administrators to attend a Native Studies Summer Workshop for Educators (NSSWE) in Red Lake, Minn. from June 17-21.
The five day workshop included a number of educational events including lectures about the Ojibwe and Dakota languages and two panel discussions with local and regional elders. Programming also featured discussions on the portrayals of American Indians in U.S history textbooks and children's books, incorporating American Indian content into academic studies and more. Attendees were given a tour of the Red Lake Nation.
"The workshop was awesome,"Erika Bailey-Johnson, sustainability coordinator and director of the Niizhoo-gwayakochigewin program, said. "The cultural and historical information shared will be so helpful to providing a supportive environment for our indigenous students at BSU."
Bailey-Johnson would like to bring a similar conference to the Bemidji State campus.
"It's a tangible way for an institution situated on treaty land, between the 3 largest reservations in the area, to intentionally recognize the educational needs of not only our current students, but to make steps toward creating a more inclusive space for future students," she said
Faculty, staff and administrations attendees of NSSWE include:
Dr. Thomas Dirth, assistant professor of psychology
Jordan Lutz, sustainability project manager
Dr. Janice Haworth, professor of music
Dr. Jessica Durgan, associate professor of English
Dr. Cornelia Santos, assistant professor of indigenous and environmental studies
Carl Isaacson, associate professor of environmental studies
Dr. David Frison, assistant professor of business administration
Erika Bailey-Johnson, Niizhoo-gwayakochigewin and sustainability director
Dr. Joseph Ritter, dean of the College of Individual and Community Health
Dr. Jim Barta, dean of the College of Arts, Education and Humanities
About the Native Studies Summer Workshop for Educators
NSSWE is a professional development workshop designed to increase faculty, staff and administrators' knowledge, sensitivity and awareness of the history, culture and language of the American Indian tribes and bands in Minnesota. It promotes a greater understanding of American Indian issues as well as opportunities to critically evaluate educational materials and resources and increase the effectiveness of working with American Indian students and teaching their content.
About Niizhoo-gwayakochigewin
Bemidji State University's Niizhoo-gwayakochigewin (NEE-zhoo gwy-ah-ko-chee-GAY-win) program is a three-year, grant-funded program that started in January of 2018. This program aims to expand the understanding of sustainability and have students use both scientific and indigenous perspectives to help bring long-term, sustainable changes to the world. They also look to expand the cultural awareness of the BSU community and faculty in regards to Indigenous students, culture and history.
Contact
Links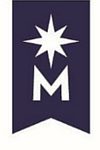 Bemidji State University, located amid the lakes and forests of northern Minnesota, occupies a wooded campus along the shore of Lake Bemidji. Enrolling more than 5,100 students, Bemidji State offers more than 80 undergraduate majors and eight graduate degrees encompassing arts, sciences and select professional programs. BSU is a member of the Minnesota State system of colleges and universities and has a faculty and staff of more than 550. The university's Shared Fundamental Values include environmental stewardship, civic engagement and international and multicultural understanding. For more, visit bemidjistate.edu or find us at BemidjiState on most of your favorite social media networks.
---
2020-B-001