Bemidji State University's Niganawenimaanaanig – an Ojibwe word meaning "we take care of them" – program hosted an Indigenous Nursing Conference on July 15 – 16.
This conference provided participants with the opportunity to learn different strategies to address a range of health care issues affecting indigenous communities. Health care professionals and communities provided education on disease, social issues and concerns and opportunities for health and healing.
All presentations were centered around one or more of the teachings of the Seven Grandfathers: love, respect, bravery, honesty, truth, humility and wisdom.
Conference presenters included Tailbi'Denzhoone' Taylor Susan, Kaagegaabaw James Vukelich, Susan Beaulieu, Linsey McMurrin, Dr. Misty Wilkie, Indigena "Indi" Lawrence, Deb Smith, Whitney Fear, Joseph Beaudreau, Dr. Margaret Moss, Valerie DeCora Guimaraes, Ashley Briggs and Jazmine GoodIron.
About Niganawenimaanaanig
Bemidji State's Niganawenimaanaanig program provides cultural, financial, social and academic support for indigenous nursing students. They provide holistic support for students to increase the likelihood of graduating from the BSU nursing program and earning a Bachelor of Science in nursing.
This program places a special emphasis on establishing, maintaining and enhancing cultural identity.
Contact
Links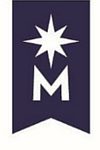 Bemidji State University, located amid the lakes and forests of northern Minnesota, occupies a wooded campus along the shore of Lake Bemidji. Enrolling more than 5,100 students, Bemidji State offers more than 80 undergraduate majors and eight graduate degrees encompassing arts, sciences and select professional programs. BSU is a member of the Minnesota State system of colleges and universities and has a faculty and staff of more than 550. The university's Shared Fundamental Values include environmental stewardship, civic engagement and international and multicultural understanding. For more, visit bemidjistate.edu or find us at BemidjiState on most of your favorite social media networks.
---
2020-B-007