With more than 30 years of history, Bemidji State's unique RN to BSN program allows students to take their Registered Nurse (RN) associate's degree and pursue a bachelor of science in nursing (BSN) in a way that accommodates their needs and provides the opportunity to complete their degree in as little as one year.
While you can work as an RN with an associate's degree, enrolling in an RN to BSN program is the next step for nurses looking for career advancement.
For BSU students like Rainy Allery '19, from Rolla, North Dakota, and Naomi Conley, a senior from Barnum, Minn., the opportunity to pursue their BSN degree opened many doors into their futures.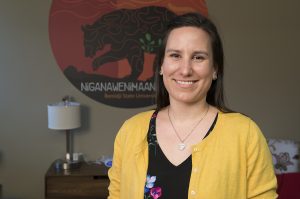 Conley came to Bemidji State not only to further her education, but to gain access to more options for her future.
"With a four year BSN degree, public health nursing will open up to me. Managerial positions will also open up to me. Having this degree is going to help out with my future, whatever I decide to do," she said. "All of the professors have been excellent. They get back to me right away. There are a lot of RN to BSN online programs out there, and this one is quality."
Classes in the RN to BSN program are offered online or as a hybrid model including both on-campus and online classes, with on-campus sites in Bemidji, Duluth, Cambridge, Coon Rapids, White Bear Lake and East Grand Forks. The flexibility allowed Allery, a mother of four, to make her own schedule that accommodated her needs.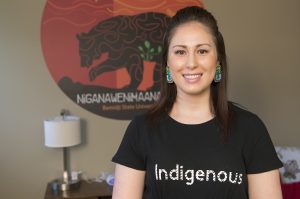 "I've only been on campus three times, but I feel like I know the instructors so well because of all the communication that we've had online," Allery said. "I've even contacted a few of my instructors by phone when I've had questions and they were always so kind and helpful. I felt lucky that I received that kind of attention."
Flexibility in scheduling and class delivery allows students to create full-time or part-time schedules as needed. As part of the program requirements, practicum learning opportunities include a variety of experiences, including a community health service learning project. These experiences are arranged between the faculty and the student which allows students to complete much of their practicum learning experiences as close to home as possible.
For students who are looking to get their BSN or are considering the program, Allery offers her advice.
"Don't give up. Reach out to other students and your instructors because they're here to support you. They want you to succeed," she said.
To be eligible, students must be a graduate of an associate degree or diploma nursing program, have a cumulative transfer GPA of 2.5 or higher and be licensed to practice as a registered nurse, or be within one semester of licensure.
How to Apply
Learn more about how to apply here.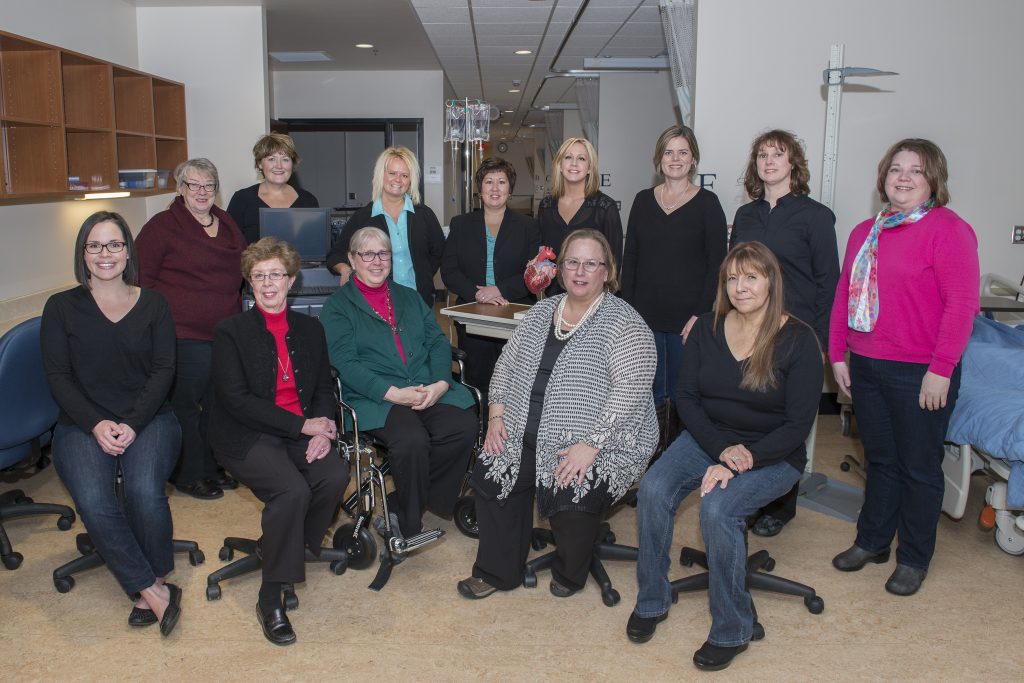 Our faculty provide insight to students about the relationship between the theory of classroom and the reality of nursing practice. Each faculty member is committed to providing leadership in nursing, premier healthcare, innovation and cutting-edge science.
Contact
Links

Bemidji State University, located amid the lakes and forests of northern Minnesota, occupies a wooded campus along the shore of Lake Bemidji. Enrolling more than 5,100 students, Bemidji State offers more than 80 undergraduate majors and eight graduate degrees encompassing arts, sciences and select professional programs. BSU is a member of the Minnesota State system of colleges and universities and has a faculty and staff of more than 550. The university's Shared Fundamental Values include environmental stewardship, civic engagement and international and multicultural understanding. For more, visit bemidjistate.edu or find us at BemidjiState on most of your favorite social media networks.
---
2020-B-021