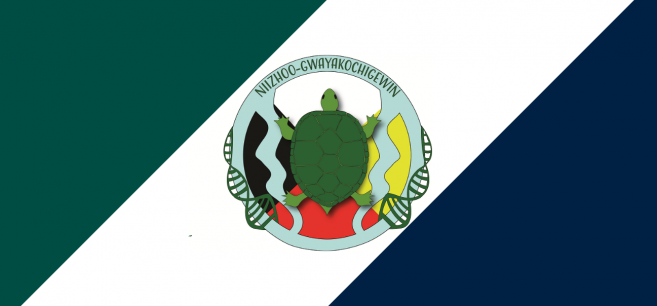 Bemidji State University's Niizhoo-gwayakochigewin — an Ojibwe phrase which translates to "two ways of making things right" — program is offering a new area of study. Students can now pursue a major or minor in indigenous sustainability studies in the fall of 2019.
The indigenous sustainability studies major and minor will combine indigenous perspectives with environmental sustainability initiatives to create a unique academic program.
Classes for the major and minor include an even balance of environmental and indigenous studies classes, complimented by five unique courses:
Food Sovereignty: Health and Indigenous Environments
Environment, Wellness and the Sacred Connection to Place
Sustainable Communities: A Global Indigenous Perspective
Sustainable Communities: A Local Indigenous Perspective
Indigenous Environmental Knowledge: A Global Perspective
Students can learn to appreciate and use the multiple worldview provided by understanding western and indigenous knowledge perspectives to help create long-term sustainable changes in the world.
About Niizhoo-gwayakochigewin
Niizhoo-gwayakochigewin, created in spring of 2018, draws from the university's Sustainability Office, Department of Languages and Indigenous Studies, Department of Environmental Studies and American Indian Resource Center to create a single co-curricular program.
It is a three-year, grant-funded program that aims to expand the understanding of sustainability and have students use both scientific and indigenous perspectives to help bring long-term, sustainable changes to the world. They also look to expand the cultural awareness of the BSU community and faculty in regards to Indigenous students, culture and history.
Contact
Links

Bemidji State University, located amid the lakes and forests of northern Minnesota, occupies a wooded campus along the shore of Lake Bemidji. Enrolling more than 5,100 students, Bemidji State offers more than 80 undergraduate majors and eight graduate degrees encompassing arts, sciences and select professional programs. BSU is a member of the Minnesota State system of colleges and universities and has a faculty and staff of more than 550. The university's Shared Fundamental Values include environmental stewardship, civic engagement and international and multicultural understanding. For more, visit bemidjistate.edu or find us at BemidjiState on most of your favorite social media networks.
---
2020-B-031