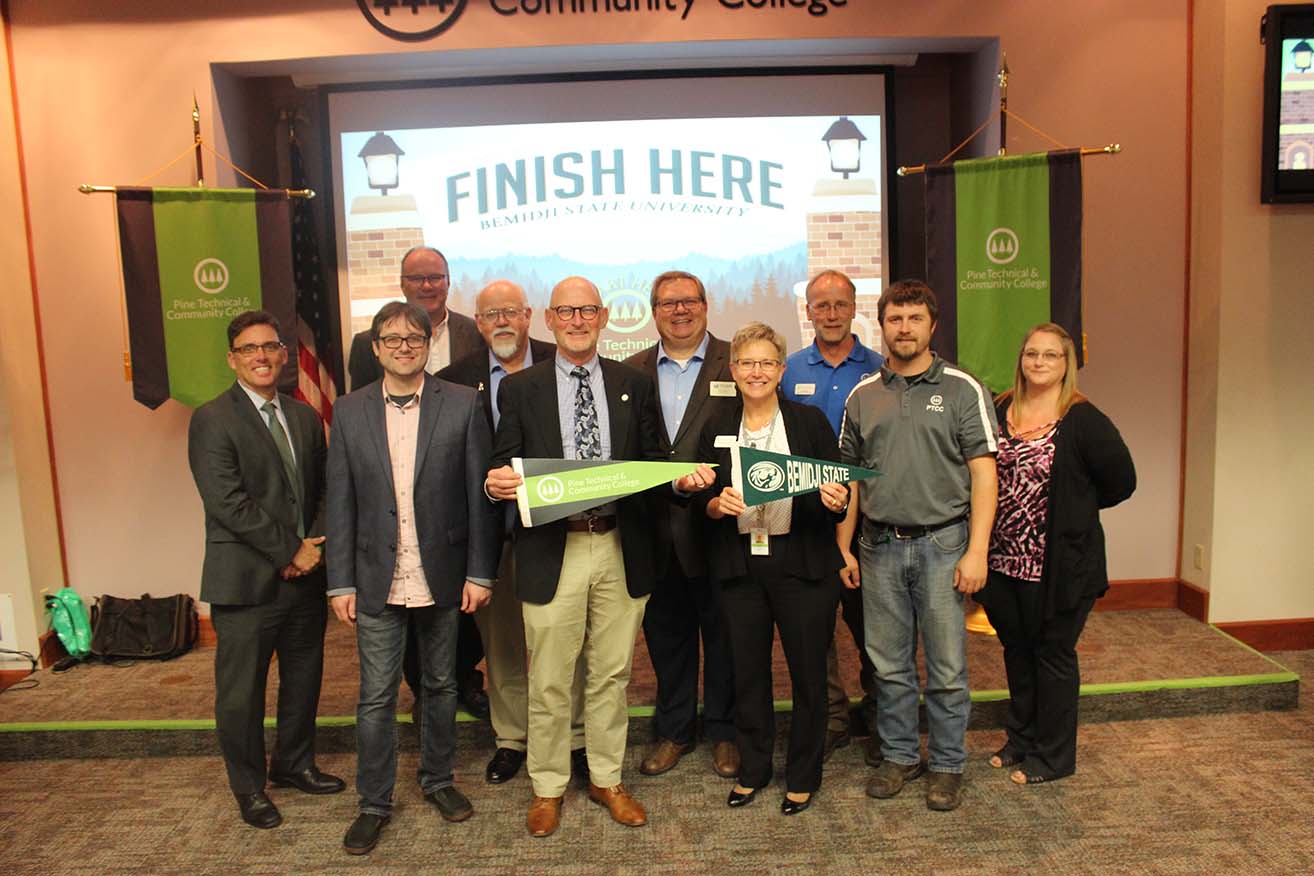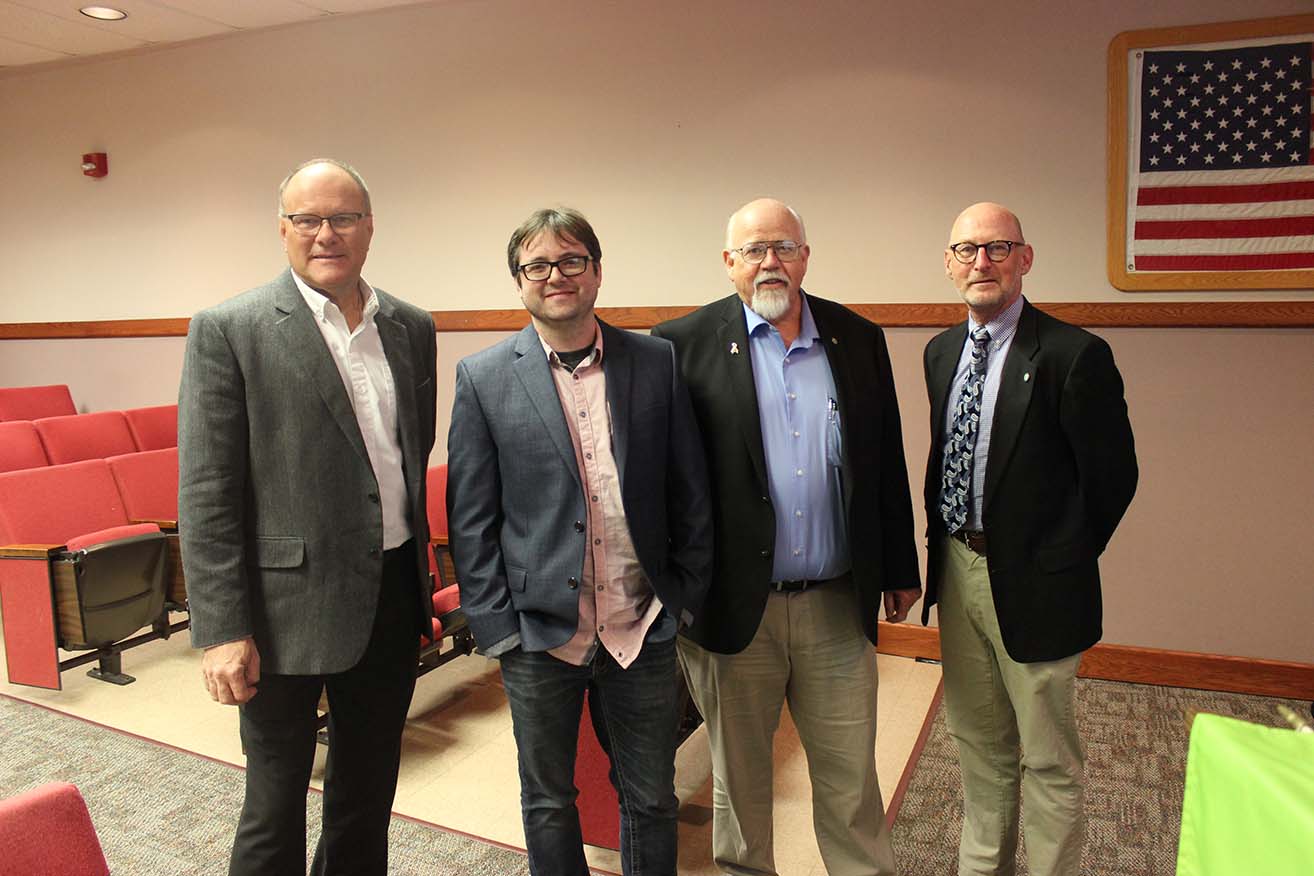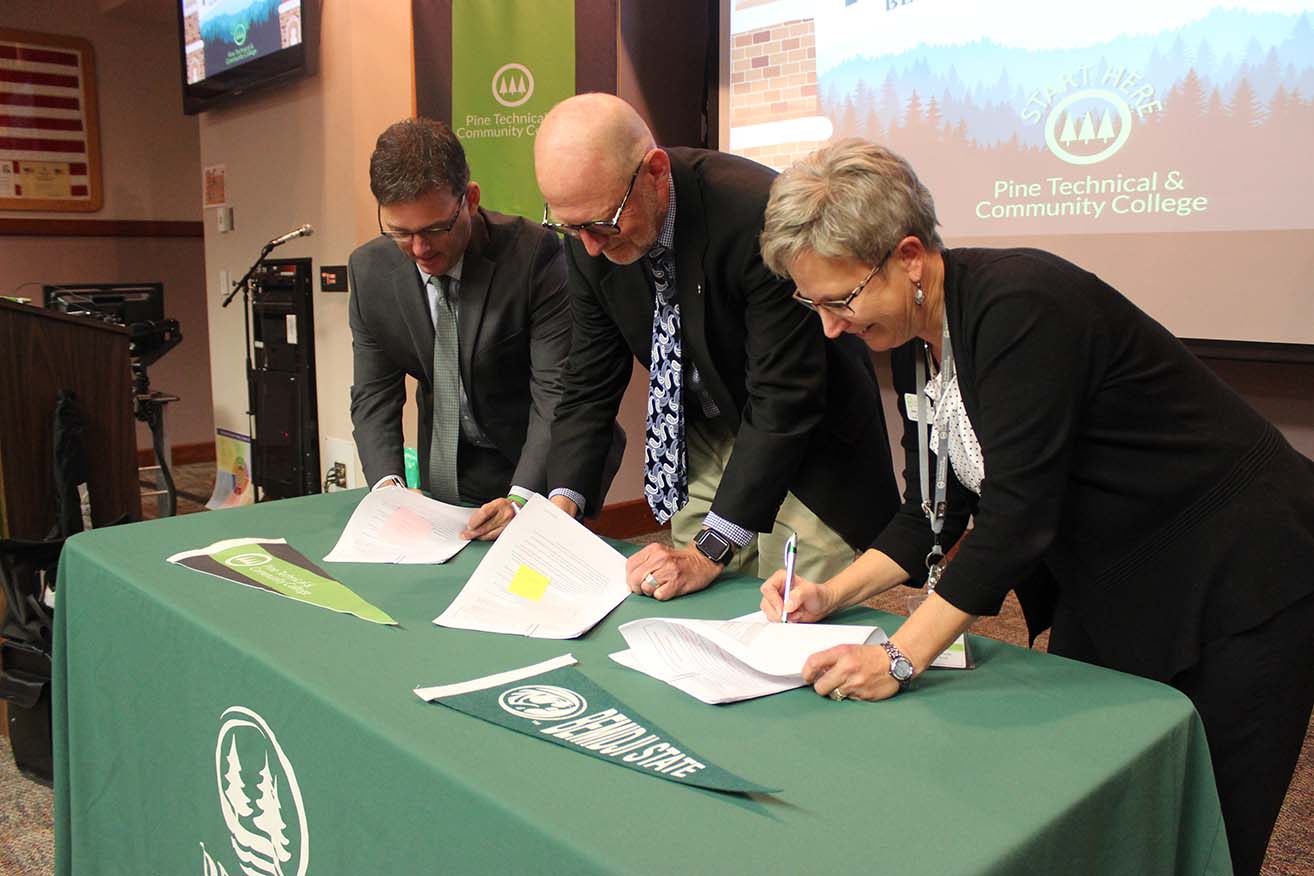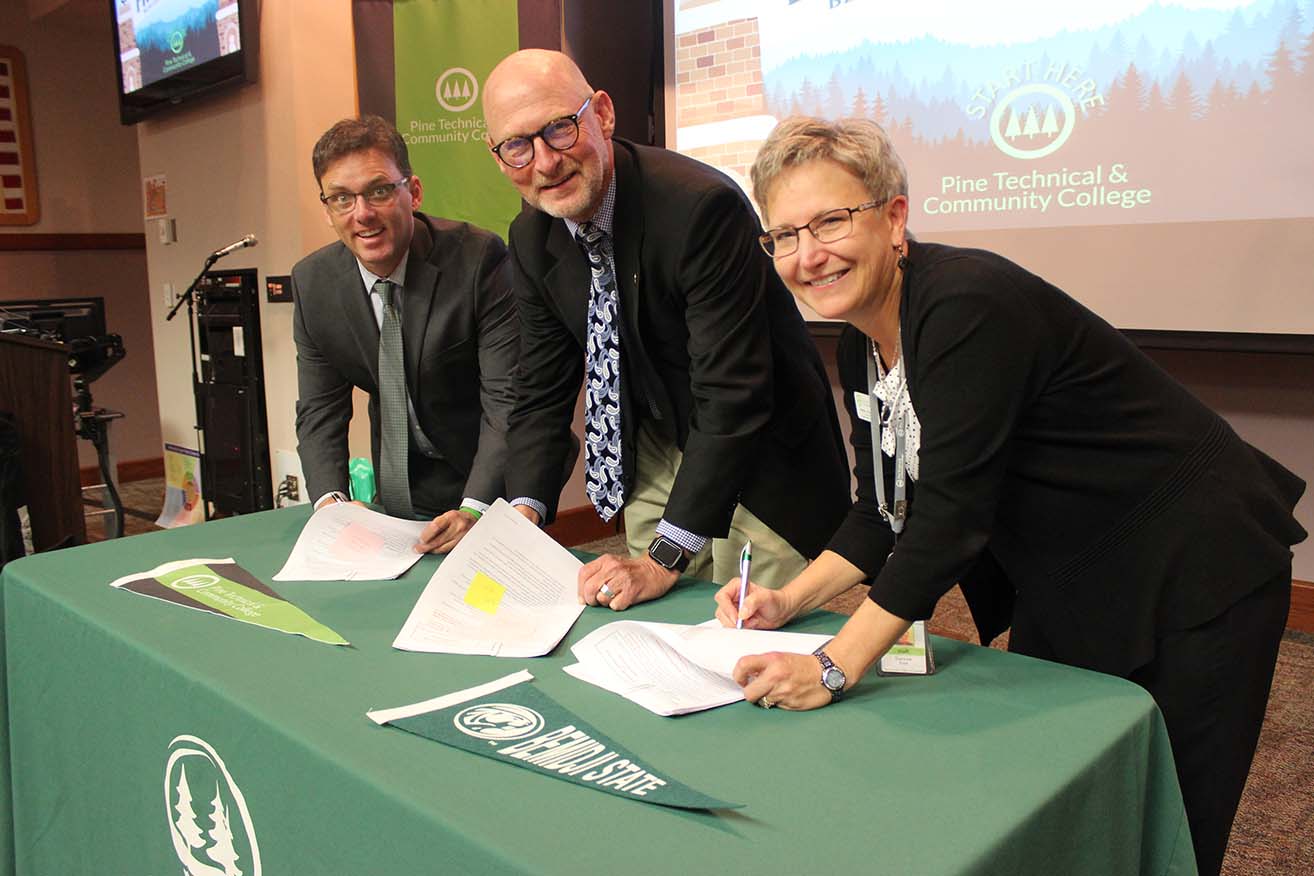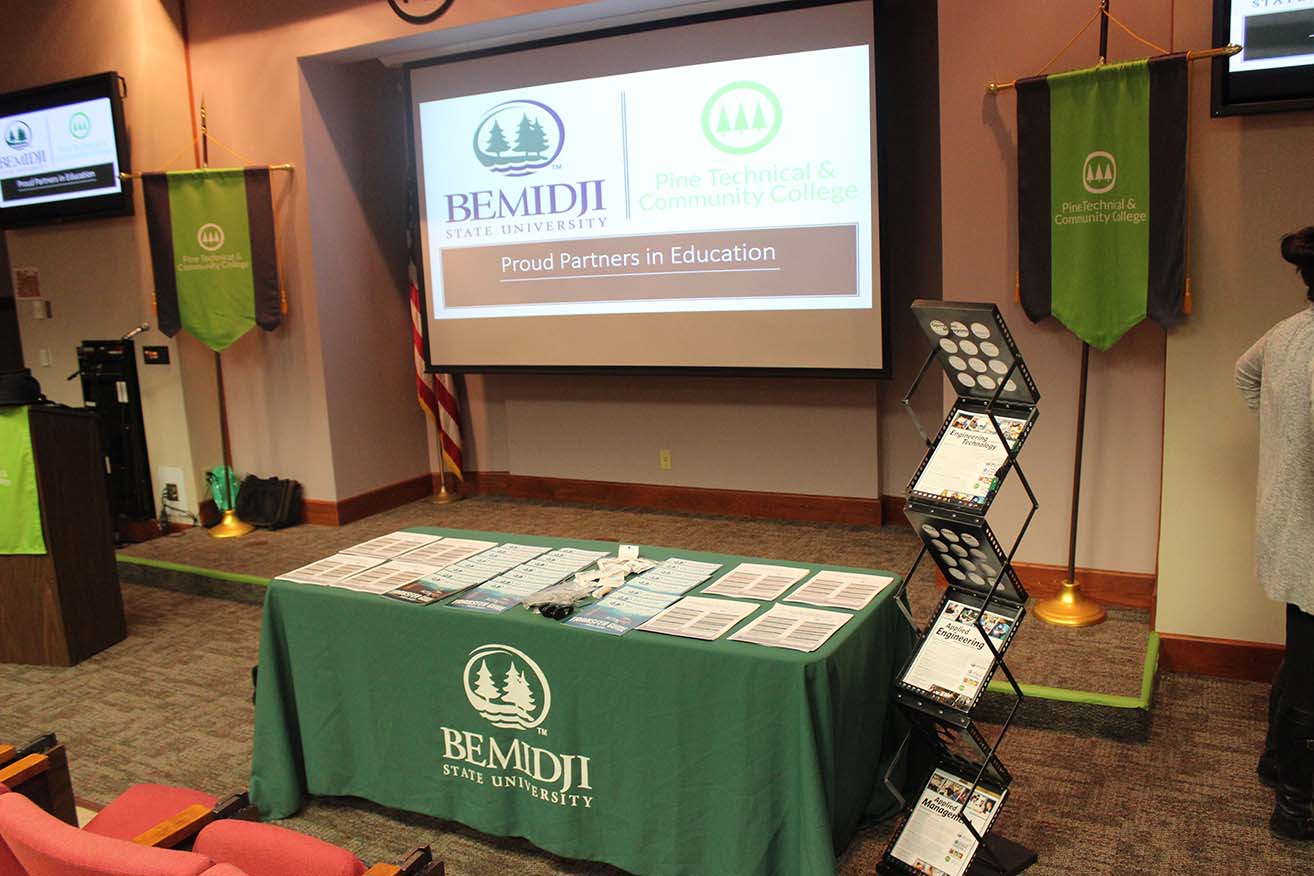 On October 2, officials from Bemidji State University and Pine Technical College signed a transfer agreement making it easier for Pine Tech manufacturing students to complete bachelor's degrees at Bemidji State.
Under the agreement, students in Pine Tech's advanced manufacturing programs — which include applied engineering technology, automated systems technology and its industrial equipment emphasis area, precision machining technology, welding and 360 online manufacturing — can more easily transfer into Bemidji State programs to complete their four-year degrees.
BSU's programs participating in this transfer agreement, all in its School of Technology, Art & Design, include applied engineering, applied management, engineering technology, project management, operations management, construction and facility management, and product development.
Dave Towley, assistant professor of technology, art & design at Bemidji State, participated in the signing and said he appreciated the opportunity to meet in person with Pine Tech faculty as the two institutions launch this transfer relationship.
"We were able to see first-hand the great work that they are doing at Pine Technical College," Towley said. "We should expect to see very positive effects with students coming here as a result of this agreement."
Joining Towley on the trip were Jim Barta, dean of the College of Art, Education & Humanities; Mike Lund and Lyle Meulebroeck, associate professors of technology, art & design; and Dan Voss, university articulation coordinator.
Voss said he was encouraged by the event and believes it will create new opportunities for Pine Technical College students to complete their bachelor's degrees.
"This will be a strong transfer partnership, now and in the future," he said.