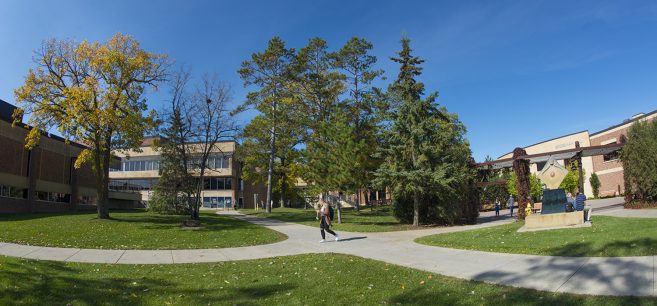 Bemidji State was listed among the top 413 environmentally responsible colleges in the country by The Princeton Review. This list reflected U.S. colleges and universities, but also included 16 colleges in Canada, one in Egypt, and one in Greece.
The Princeton Review's tenth annual Guide to 413 Green Colleges features institutions with commitments to sustainability based on their academic offerings, career preparation, campus policies, initiatives and activities.
The Princeton Review has been publishing its Guide to Green Colleges since 2011. Bemidji State has been previously recognized in 2011, 2012, 2017 and 2018.
Colleges were chosen based on their "Green Rating" scores from survey data that The Princeton Review tallied in the summer of 2019 from 689 different institutions. The survey asked colleges to address their school's sustainability-related policies, practices and programs. Colleges that scored a Green Rating of 80 or higher were included in the Guide to Green Colleges for 2019.
The Princeton Review's Green College rating provides a comprehensive measure of a school's performance as an environmentally aware and prepared institution. It measures:
whether students have a campus quality of life that is both healthy and sustainable,
how well a school is preparing students for employment in the clean-energy economy of the 21st century as well as for citizenship in a world now defined by environmental concerns and opportunities and
how environmentally responsible a school's policies are.
"Our identity as an institution rooted in environmental stewardship requires us to proactively decrease our impact upon the natural world that ultimately sustains us," Bemidji State's Sustainability Project Manager Jordan Lutz said."The unique Wellness Model for Sustainability born of BSU's Sustainability Office almost a decade ago frames this reality perfectly. As members of our community, we are each called to uphold social, economic, and personal wellbeing, while also remembering to care for Mother Earth as the foundation for the quality of life we enjoy."
Notable sustainability awards and initiatives at BSU include:
In 2008, BSU signed the American College and University President's Climate Commitment, which set the institutional goal of achieving carbon neutrality by 2050. The institution surpassed its interim carbon reduction goal of 2 percent by 2015 based on baseline numbers set in 2010, and is on track to achieve its 10 percent reduction goal by 2020. BSU reaffirmed its commitment when President Faith C. Hensrud signed the Second Nature Carbon Commitment in April 2017.
President Hensrud strengthened BSU's commitment to sustainability in the spring of 2019, when she signed the Climate Commitment.Doing so made BSU the first institution within the Minnesota State system to formally incorporate a campus-community resilience component to prepare for the implications of a changing climate.
BSU has employed a full-time sustainability officer since 2008.
Since 2006, BSU has doubled campus recycling and reduced waste production by 30 percent.
Students pay a voluntary "green fee" of $7.50 per semester, which helps fund environmental stewardship, awareness,and education activities.
BSU's Donate, Don't Dumpster program encourages students to donate gently used items to a FreeStore. Since it opened in 2010, the FreeStore has kept more than 10,000 items out of landfills.
In May 2017, Bemidji State was one of nine post-secondary institutions nationwide to be honored with a 2017 U.S. Department of Education Green Ribbon Schools Postsecondary Sustainability award.
BSU's sustainability efforts include a significant focus on the wellness of students, faculty and staff. The university launched a broad-reaching student wellness initiative called The Best You @ BSU, and an active Living Well, Working Well committee provides programming and support for faculty and staff.
With its unique lakeside location in Minnesota's north woods, Bemidji State University has long been a champion of environmental stewardship which, along with civic engagement and leadership, international and multicultural understanding and a belief in the power of the liberal arts, stands as one of its core fundamental values.
BSU is home to one of the nation's oldest environmental studies programs. Students gain skills required to tackle important climate change-related problems, including specializations in ecosystems studies, environmental policy and planning, environmental toxicology, environmental management and geohydrology. All BSU students are required to take a course called People and the Environment, which teaches them not only about complex ecosystems but also about the social systems needed to address complex global problems. The course includes a service-learning component which gives students an opportunity to interact with the Bemidji community.
Contact
Jordan Lutz, sustainability project manager; (218) 755-2979, jordan.lutz@bemidjistate.edu
Erika Bailey-Johnson, sustainability director; (218) 755-2560, erika.bailey-johnson@bemidjistate.edu
Links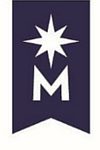 Bemidji State University, located amid the lakes and forests of northern Minnesota, occupies a wooded campus along the shore of Lake Bemidji. Enrolling more than 5,100 students, Bemidji State offers more than 80 undergraduate majors and eight graduate degrees encompassing arts, sciences and select professional programs. BSU is a member of the Minnesota State system of colleges and universities and has a faculty and staff of more than 550. The university's Shared Fundamental Values include environmental stewardship, civic engagement and international and multicultural understanding. For more, visit bemidjistate.edu or find us at BemidjiState on most of your favorite social media networks.
---
2020-B-098