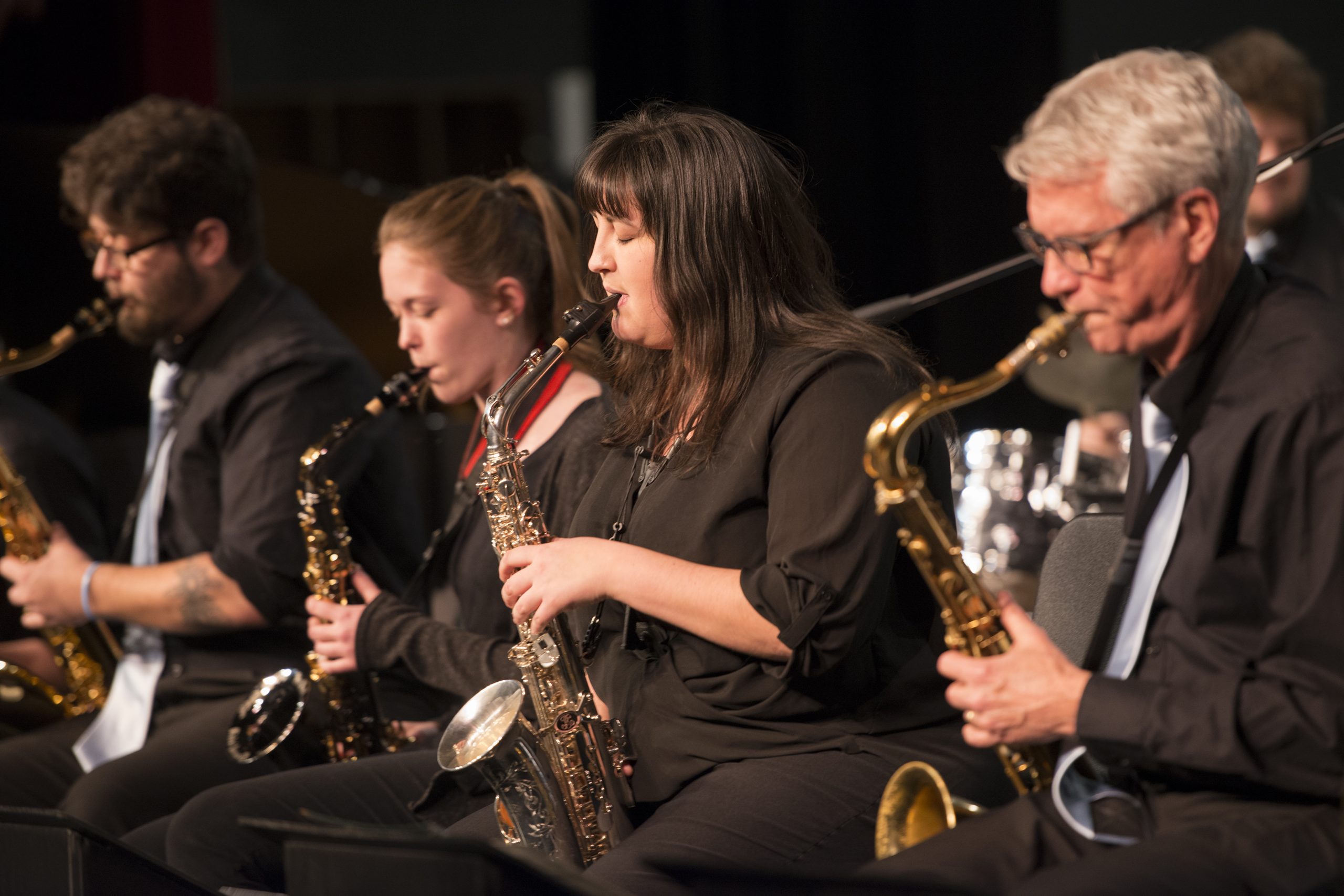 Bemidji State University's Department of Music will host its 41st Annual JazzFest with bassist Tim Aucoin and saxophonist Kenni Holmen from Feb. 7-8 in the Bangsberg Fine Arts Complex.
During this year's JazzFest, approximately 230 students from Minnesota high schools and Canadian universities will come together to celebrate the jazz art form, share their gifts and learn from accomplished guests. In addition to working with each band independently, Aucoin and Homem will also hold clinics specific to their specialties for participants.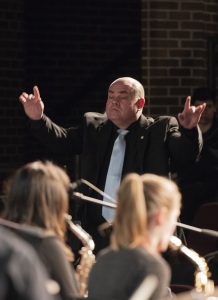 Scott Guidry, associate professor of music and director of bands at BSU, has worked with both guest artists throughout his career and this is not the first time Holmen has come to Bemidji State to perform.
"Kenni Holmen was part of the baddest, hippest horn section of our generation, as a member of Prince's band," he said. "This horn section, known as Hornheads, performed at BSU last Spring and my students begged me to invite Kenni back for JazzFest. I was more than happy to oblige."
Additionally, Guidry and Aucoin met nearly four decades ago while attending Loyola University in New Orleans together.
"He is a consummate bassist, musician and educator,'" Guidry said. "Having been named Georgia's Music Educator of the year upon his retirement, he will be the perfect mentor for the students coming this weekend."
Though the festival is open to bands across the region, it has special importance for students involved in BSU's Department of Music. Shawna Lechner, senior instrumental music education major from Kodiak, Alaska, has participated in JazzFest annually while attending Bemidji State.
"My primary instrument is the alto saxophone, which I have been playing since the fifth grade and I have been involved with the BSU JazzFest my entire time at Bemidji State," she said. "It is a chance for high school students to be exposed to talented artists, but it also allows our college to bring in artists we normally would not have access to. The learning opportunities are endless and I am so thankful to be a part of something like this."
Following the advice of her high school band director, who is a BSU alum, Lechner visited campus and said it immediately felt like home.
"When I came to tour, it was actually super foggy and reminded me of home," she said. "I loved the feel of the campus and knew this is where I wanted to be."
While attending Bemidji State, Lechner has joined the BSU Wind Ensemble, the Blue Ice Jazz Band, the Saxophone Quartet and helped start a funk band with her peers. She looks forward to continuing her career in music and pairing it with her passion for education.
---
JazzFest guest performers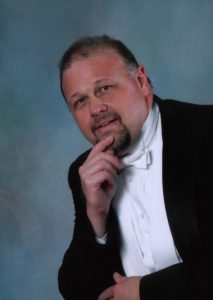 Tim Aucoin is a nationally recognized music educator and bassist. The New Orleans native has performed internationally with many diverse acts such as Grammy nominated jazz vocalist Nnenna Freelon, the Glenn Miller Orchestra, the Mamas and the Papas, Allen Toussaint, Pete Fountain, Luther Kent and Trickbag and the Georgia Symphony Jazz Orchestra.
Now residing in Atlanta, Georgia, Aucoin is an active member of the jazz community, has served as president of the Georgia Association of Jazz Educators and is a past director of the Atlanta All-Star Grammy Jazz Band. He has several compositions for alternative style strings published by Alfred Music Publishers and Gamba Music. In addition to degrees from Loyola University in New Orleans, he holds an educational specialist degree from Georgia State University.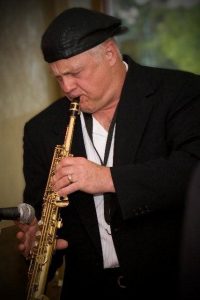 Kenni Holmen, from the Twin Cities area, has performed and recorded with many local, national and international artists throughout his thirty-five-year career. He has performed with Prince, Stevie Wonder, Michael Bolten, Celine Dion, Johnny Mathis, Tony Bennett, T.C., Monk, Dizzy Gillespie and more. He has also performed in the Minnesota and Saint Paul Chamber Orchestras.
In addition to recording album projects and jingles, Holmen has recorded with Janet Jackson, Rod Stewart, Prince, Gladys Knight, Chaka Khan, Ben Sidran, Mandy Moore, the Jonas Bros., Cory Wong and many more. He also performed at The White House in Washington, D.C. in the fall of 2000. Voted the "best tenor sax player" by the Twin Cities Reader magazine, Holmen is also a member of the late Prince's horn section called Hornheads. The group has toured through the United States, Europe and South America since 1992.
---
JazzFest Schedule
All daytime JazzFest events and the Feb. 7 evening performance are free and open to the public.
Friday. Feb. 7
7:30p.m. – Faculty Combo with Tim Aucoin and Kenni Holmen
Members of the department's faculty will perform a combo concert with the special guests on Feb 7, bringing the festival's first full-day to a close. Location: Bangsberg Fine Arts Complex, BSU campus. Free and open to the public.
Saturday, Feb. 8
7:30p.m. – Bemidji State's Blue Ice Jazz Band with Aucoin and Holmen
JazzFest's final performance will be held on Feb. 8 and will feature Bemidji State's Blue Ice Jazz Band, Aucoin and Holmen. Location: Bangsberg Fine Arts Complex, BSU campus. Open to the public, $10, free for students.
Contact
Scott Guidry, associate professor of music and director of bands; (218) 755-3365, scott.guidry@bemidjstate.edu
Links
---

Bemidji State University, located amid the lakes and forests of northern Minnesota, occupies a wooded campus along the shore of Lake Bemidji. Enrolling more than 5,000 students, Bemidji State offers more than 80 undergraduate majors and eight graduate degrees encompassing arts, sciences and select professional programs. BSU is a member of the Minnesota State system of colleges and universities and has a faculty and staff of more than 550. The university's Shared Fundamental Values include environmental stewardship, civic engagement and international and multicultural understanding. For more, visit bemidjistate.edu or find us at BemidjiState on most of your favorite social media networks
2020-B-140