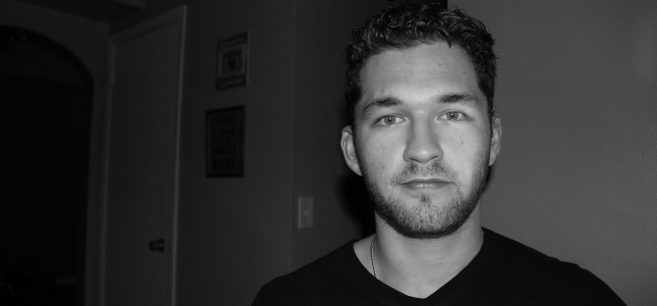 Erich Feist of New London, Minn., discovered his passion for theater when he was in high school. Now a Bemidji State junior and aspiring actor, he can be seen performing as the King in the university's production of "Cinderella" by Rodgers & Hammerstein later this month.
"This is a big deal for BSU as it is the first musical we've produced in a while and we have a great cast of people," he said. "There are a lot of talented voices and I am so excited to see what happens when we get on stage."
Feist performed in his first play when he was 16 years old and has since jumped at every on-stage opportunity he's been given, including his involvement in the Paul Bunyan Playhouse's 2019 production of "Footloose."
"I met amazing people, but it was really outside of my comfort zone because it was the first high-level production I've ever done," he said.
During his three years at Bemidji State, Feist has been empowered to become an advocate for the arts and an active member of on-campus life. He is the vice president of the Bemidji Choir, BSU's oldest student ensemble, a resident assistant in Tamarack Hall and he recently co-founded the People for Theatre student club.
"Getting students involved and interested in the upcoming musical and in People for Theatre is helping demonstrate that there is strong interest in theater at Bemidji State," he said.
Feist originally planned to seek a business administration degree at Bemidji State, but after studying abroad during his sophomore year and witnessing all that BSU has to offer he decided to study psychology. He plans to use his experience in BSU's departments of music and psychology to pursue a career as a professional actor.
"Studying abroad changed my perception about what education can do for people. It really made me think about my life and what I want to do," he said.
Expecting to graduate in the spring of 2021, Feist hopes to first join the AmeriCorps National Civilian Community Corps program, allowing him to travel and complete service projects. Afterwards, he intends to move to the Twin Cities to pursue acting.
Reflecting on the three years he has spent at BSU, Feist considers it to be the best time of his life.
"I don't think I have ever grown so much in terms of my attitude, my outlook on life, my values, what I believe in and what I want to do with my life," he said. "I really have learned so much academically and socially. I have met amazing people and I have done amazing things. This has been the best time of my life and I have no regrets."
About the Musical
Set in the 1920's and inspired by the historical drama "Downton Abbey," the Bemidji State Department of Music's production of the musical "Cinderella" will be held in the Bangsberg Fine Arts Complex from Feb. 28 – March 1. Performances will include two 7:30 p.m. shows on Friday and Saturday and a 3 p.m. matinée on Sunday.
Under the direction of Jennifer Olson, assistant professor of music BSU, students started individual music rehearsals in the Fall of 2019. In January, they began full cast rehearsal and are in the process of staging and finalizing the show.
The formulation of this opera required collaborations with people and departments across campus and the community. Scott Guidry, associate professor and director of bands will conduct the pit orchestra, which is comprised of both BSU students and professional musicians. Olson, who is also the show's artistic director, worked closely with costume designer and BSU alumnus Fred Rogers and BSU general repair worker and chief set builder Mitchell Bannor to form set-design and costume concepts.
BSU music alumnus Katilynn Meine has served as assistant director and junior music education major Justine Hutchins is the stage manager. Lastly, Alyssa Mess, sophomore mass communications major is hair and makeup designer while Nathan Datres, a senior mass communications major, is the lighting designer and lead tech for the production.
Bemidji State University's production of "Cinderella" is presented through special arrangement with R&H Theatricals.
Calendar
All performances will be held in the Main Theater of the Bangsberg Fine Arts Complex,$15 adults, $10 senior citizens and students, free for all BSU and NTC students. Tickets will be available at the door or can be purchased online in advance.
Friday, Feb. 28 – 7:30 p.m.
Saturday, Feb. 29 – 7:30 p.m.
Sunday, March 1 – 3 p.m. matinée
Contact
Links

Bemidji State University, located amid the lakes and forests of northern Minnesota, occupies a wooded campus along the shore of Lake Bemidji. Enrolling more than 5,000 students, Bemidji State offers more than 80 undergraduate majors and eight graduate degrees encompassing arts, sciences and select professional programs. BSU is a member of the Minnesota State system of colleges and universities and has a faculty and staff of more than 550. The university's Shared Fundamental Values include environmental stewardship, civic engagement and international and multicultural understanding. For more, visit bemidjistate.edu or find us at BemidjiState on most of your favorite social media networks.
2020-B-147