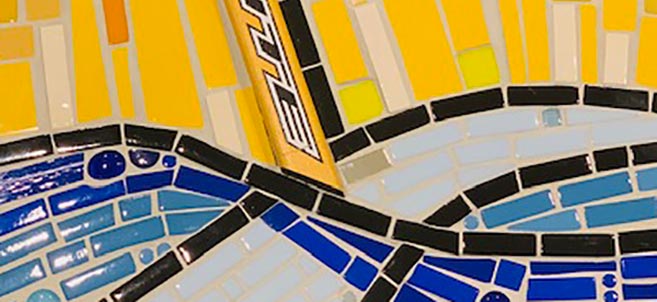 Bemidji State students —
You have a unique opportunity to leave a permanent mark on Bemidji State University by submitting a word to be included in a mosaic to be installed in the new Hagg-Sauer Hall this summer by Minnesota artist Stacia Goodman.
Stacia is encouraging BSU students — graduating seniors in particular — to submit a single word that captures their feelings about their time at Bemidji State University, or your feelings about the end of your time at BSU and the impact that COVID-19 has had on your experience.
The Office of Communications & Marketing will compile all submissions and share them with the artist on Friday, May 1. While the form asks for your name and email address, these are for BSU's purposes only, so we can confirm your status as a student before considering your contribution. They will not be shared with the artist.
Please submit your thoughts by May 1 at noon!
Thank you!