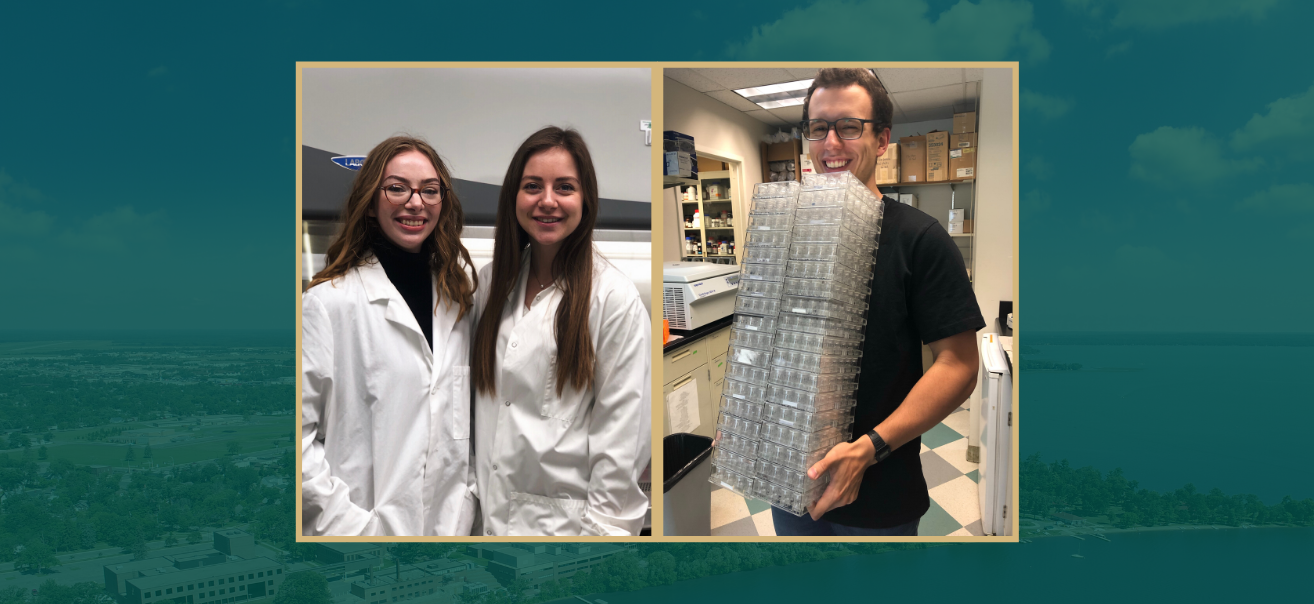 Three Bemidji State University students were named this year's recipients of the Dr. Richard Beitzel Biochemistry Student Research Fund, a scholarship that provides opportunities for students to conduct research with faculty support.
The fund was established through an endowment gift by BSU alumnus Dr. Elwood Largis, in honor of the professor emeritus of chemistry who contributed to a his successful career in pharmaceutical research, Dr. Richard Beitzel. Now, every spring, Beitzel's legacy continues as the research of outstanding biochemistry students is supported through scholarship funds in his name. This year's recipients include biochemistry, cellular and molecular biology students Emily Withers and Hannah Leffelman and biology major Adam Smiley.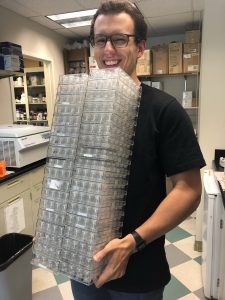 Smiley, a first-generation college senior from Maple Grove, Minnesota, aspires to become a research scientist and is currently studying the "Regulation of Position Effect Variegation by a Foreign Repetitive Sequence Element." Inspired in-part by BSU Assistant Professor of Biology Dr. Andrew Arsham, Smiley intends to pursue a Ph.D. in biomedical sciences and genetics after graduating this May.
"Additional research experience will allow me to develop as an independent scientist and further prepare me for graduate education," he said.
Withers, a BSU senior from Nisswa, Minn., will use the Beitzel scholarship to conduct further research on pulmonary fibrosis. After graduating, Withers plans to spend a year volunteering through AmeriCorps, a network of national service programs, but is also interested in pursuing a graduate program in nutritional biochemistry.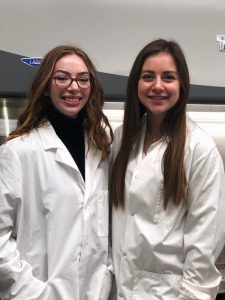 "I've been involved in biology research since my junior year at BSU," she said. "It's been an incredible experience that has enriched my ability to think critically about complex scientific ideas and their applications."
Originally from Bemidji, BSU junior Leffelman is currently conducting research "The Role of the Palmitoylation and Phosphorylation of NHE1 in the Regulation of Cell Proliferation." When she graduates from Bemidji State in 2021, Leffelman plans to continue her education through either a doctoral program or medical school.
"This research experience has helped to develop my professional skills and become familiarized with biochemical and molecular techniques that are taught in my classes and will be relevant throughout my professional career," she said.
Contact
Links
2020-B-174