Towns are in Minnesota unless noted. Alumni names appear in bold. Send information to alumni@bemidjistate.edu or call toll free: (877) 278-2586.
Class of '19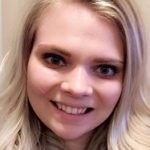 Katie Pogue was hired by Delta Dental as customer service supervisor at the company's new customer service center in Bemidji., where she lives. 
---
Adam Kirkoff works as a loan officer at Arlington State Bank in Arlington. Kirkoff lives in rural Henderson.
---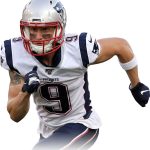 Gunner Olszewski made his NFL debut with the New England Patriots on Sept. 8, 2019. The punt returner and wide receiver played in eight games for the Patriots before injuries ended his season. He finished his debut NFL season with 20 punt returns for 179 yards and two receptions for a total of 34 yards. Olszewski lives in Alvin, Texas.
---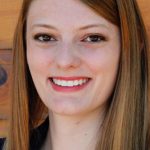 Lindsay Marketon is a piano and voice instructor for Accent Music Academy in Pittsburgh, Pennsylvania. Marketon has taught private music lessons for five years. She lives in Pittsburgh.
---
Class of '18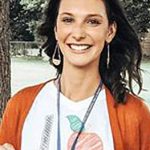 Brianna Timmons is a first-grade teacher at Golden Lake Elementary in Circle Pines. She lives in Oak Grove.
---
Class of '16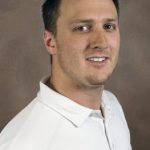 Tom Tessier was promoted to project manager at Kraus-Anderson Construction Company in it's Bemidji office. Tessier began his career with Kraus-Anderson in 2016 as a project engineer. He lives in Bemidji.
---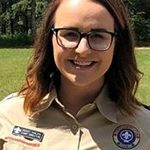 Missy Halda was appointed district executive of the Oxcart Trails district of the Boy Scouts of America. She oversees 26 Boy Scout units in Otter Tail county in Minnesota and North Dakota's Richland and Wilkin counties. Halda lives in Park Rapids.
---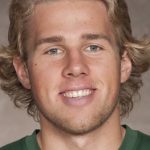 Kyle Fodness became Bemidji State's head tennis coach following the retirement of his father, who coached the Beaver tennis team since 2013. Fodness is also the head coach for the Bemidji High School girl's tennis team. He lives in Bemidji.
---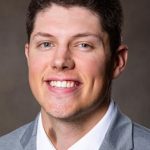 Trent Jackson is the sports information director at Wartburg College in Waverly, Iowa. Jackson worked as a student assistant in BSU's athletic media relations department before earning his master's degree in sport management at Minnesota State University, Mankato. He lives in Wartburg.
---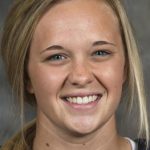 Stephanie Anderson plays professional hockey for the Minnesota Whitecaps of the National Women's Hockey League. Anderson joined the Whitecaps after two playing two seasons for teams in China. Anderson lives in North St. Paul.
---
Class of '15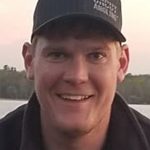 Brandon Bosch was hired as an engineering technician for Rock County Soil and Water Conservation District's land management office in Luverne. He previously worked as a health, safety, environment and quality lead for Great Plains Processing in Luverne. Bosch lives in Steen.
---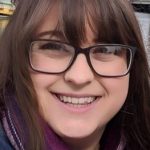 Alexandra Miller co-chaired Northfield's Climate Action Plan Advisory Board, which saw its climate action plan approved by the Northfield city council in November. The plan includes a goal to source 100 percent of the city's electricity from renewable sources by 2030 and to be carbon-free by 2040. Miller works as the sustainability program coordinator at Carleton College in Northfield, where she also lives.
---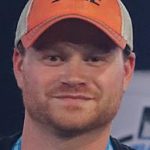 Marty Evans won third place and $10,000 in the apprentice competition at the International Brotherhood of Electrical Workers' IDEAL National Championships at Coronado Springs Resort in Lake Buena Vista, Florida. The annual event draws union and non-union electricians together for what is considered the nation's leading competition for electrical wiring professionals. Evans is a member of IBEW Local 343 based in Rochester. He lives in Le Sueur.
---
Class of '14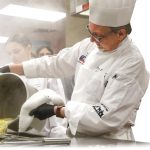 Glenn D'Amour teaches culinary art classes at Duluth East High School, a role he's had for 11 years. D'Amour and his students serve 40-60 meals each day from the student-runkitchen in the school. He and his wife, Nancy, live in Superior, Wisconsin.
---
Class of '13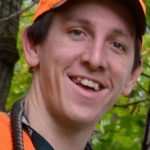 Sabin Adams is a habitat restoration specialist for Pheasants Forever. He is responsible for coordinating with the Minnesota Department of Natural Resources, the U.S. Fish and Wildlife Service other conservation groups to plan and fund large habitat projects throughout the Midwest. Adams lives in Clarissa with his wife and their two children.
---
Class of '12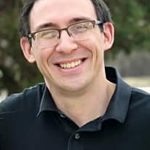 Cody Hempel was named logistics manager at Arctic Cat in Thief River Falls. Hempel has worked for the power-sports manufacturer for over 15 years, starting as a snowmobile assembler in 2004. He is also serving in his 10th year on the Pennington County Board of Commissioners. Hempel lives in Thief River Falls with his wife, Misty, and their two children.
---
Eden Jackson was named chair of the Patient and Family Advisory Council for the Rainy Lake Medical Center in International Falls. As chair, Jackson will work with hospital leadership to plan changes and be a liaison to the community. She works as a nurse for Central Packaging Corporation and lives in International Falls.
---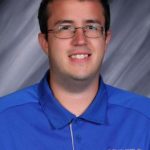 Kori Baril teaches social studies at Red Lake County Central in Oklee. In addition to teaching, he also is the dean of students and coaches football, basketball and track. He lives in Red Lake Falls.
---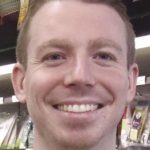 John Kenny took over as general manager of the City Center Market food co-op in Cambridge. Kenny worked as the deli and bakery manager at Leuken's Village Foods while attending BSU. He lives in Forest Lake.
---
Class of '11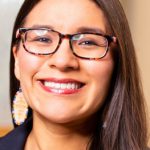 Pearl Walker-Swaney serves as the program manager at the Native Governance Center in St. Paul. The center's mission is to help tribal communities exercise their sovereignty and develop tribal leadership. She and her husband, Jacob, live in Woodbury.
---
Derek Daniels was hired as a conservation officer in the Lake Benton area for the Minnesota Department of National Resources after graduating from the 15-week Conservation Officer Academy at Camp Ripley. Daniels was an eight-year veteran of the Lyon County Sheriff's Office before starting with the Minnesota DNR.  He and his wife, Taylor, live in Balaton with their son.
---
Class of '10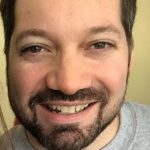 Joe Gould is a middle- and high-school social studies teacher at Voyageur's Expeditionary School in Bemidji. He lives in Bemidji with his wife, Gwenia, who is the assistant director of annual giving for the Bemidji State University Alumni
& Foundation.
---
Class of '09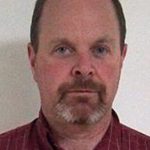 Carl Borleis was hired as director of program excellence for the Minnesota State Transportation Center of Excellence, a consortium of 24 Minnesota State two-year colleges, led by St. Cloud State University, which offers career training for the transportation industry. It is one of nine centers of excellence operated by the Minnesota State System of Colleges and Universities. Borleis lives in Breezy Point with his wife, Katie. The couple has two grown sons.
---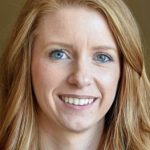 Abby (Saeger) Randall has been named executive director of the Bemidji Area Chamber of Commerce. Randall previously worked as a marketing consultant and advertising lead for the Bemidji Pioneer. She lives in Laporte with her husband, Ross '08, a sixth-grade teacher at Bemidji Middle School. The couple has two children.
---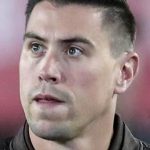 Gordie Haug is the running backs coach and director of player personnel for the University of Wyoming Cowboys football team. Haug has
been with the University of Wyoming since 2015, and has also coached the team's wide receivers and led recruiting efforts. Haug lives in Laramie, Wyoming.
---
Class of '08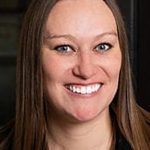 Katie (Stearns) Bertsch was promoted to shareholder at Ohnstad Twichell law offices, based in West Fargo, North Dakota. Bertsch has been an attorney for Ohnstad Twichell since 2017. She lives in Moorhead.
---
Class of '07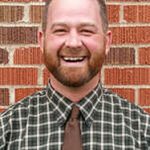 Neil Schiller was hired as principal at Willow River Area School in Willow River. He previously worked as a sixth-grade teacher, dean of students and assistant principal at Hinckley Elementary School. Schiller lives in Cambridge.
---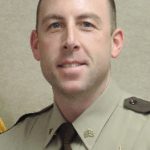 Paul LaRoche, a sergeant with the Rice County Sheriff's Department, was named commander of the Cannon River Drug and Violent Offender Task Force in May. He lives in Faribault with his wife and two children.
---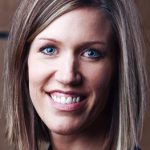 Denae (Fisher) Alamano, executive director of the United Way of the Bemidji Area, was appointed to the United Way of Minnesota's Board of Directors. The board addresses executive and legislative affairs, training, planning and communications across Minnesota. Alamano lives in Bemidji with her husband, Orlando '09, and their three children.
---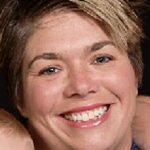 Sara (Olson) Clemons, a physical education teacher at Princeton High School, developed and implemented a 12-week course to teach students the basics of officiating high school sports. The goal of the program is to encourage young adults to consider officiating youth athletic events. Clemons lives in Princeton with her husband, Jonathon '08, and their two children.
---
Class of '06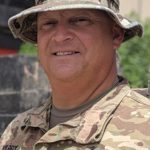 Lt. Colonel Randy Wolbeck completed a nine-month deployment to the Middle East as the engineer chief for the 34th Red Bull Infantry Division of the Minnesota National Guard. The division provides training and readiness oversight for 10 National Guard brigades with more than 23,000 soldiers in Minnesota and eight other states. Wolbeck lives in Little Falls with his wife, Leanne, and works full-time in facilities management at Camp Ripley. 
---
Class of '05
Dan Reing teaches special education and coaches junior high and varsity football at North Woods school in Cook. He is also currently working toward his master's degree at BSU. Reing lives in Cook.
---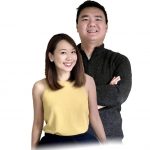 Amber Leong '05 and her husband, Kin Mun Chew '06, appeared on the hit ABC television show "Shark Tank" in October. The couple accepted $750,000 for 20-percent stake in their light therapy lamp company, Circadian Optics, from Shark Tank panelists Mark Cuban and Lori Geiner. The couple lives in the Twin Cities.
---
Class of '04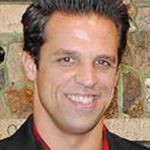 Josh Peterson is the executive director of Visit Bemidji, where he oversees strategies to increase Bemidji's economy through travel and tourism. A Bemidji native, Peterson joined Visit Bemidji after working as a reporter for Lakeland PBS News for five years. Peterson lives in Bemidji.
---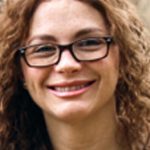 Rosymar Hjermstad was hired as the strengthening institutions program/title III project director at Central Lakes College in Brainerd. Her role is to offer support services to CLC students as they pursue their education and career goals. Hjermstad lives in northern Minnesota with her two children, Athina and Cypren.
---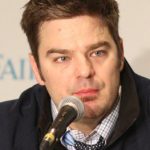 Wade Chiodo was hired as the head coach of the Grand Rapids High School boy's hockey team. Chiodo played for the Beaver Hockey men's team from 2001–2004, served nine years as the head coach for the Bemidji Lumberjacks and most recently worked as the head scout for the Bismarck Bobcats of the North American Hockey League. He lives in Grand Rapids with his wife, Layne (Backer) '04, who is a public defender.
---
Class of '03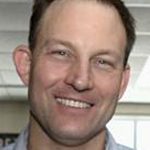 Chris Olson was hired as principal at Lake Ripley Elementary in Litchfield. Previously an English teacher at Litchfield Middle School for 16 years, he also coached middle school hockey and softball. Olson lives in Litchfield with his wife and their three children.
---
Kathy Wilson is a historian, educator, archaeologist and museum specialist who owns and operates Historical Perspectives, a historical research and consulting service. Wilson helps individuals with research into ancestry or the history of homes, consults with museums and historic sites on exhibits, programming, presentations and archiving. Wilson lives in Marion, Iowa.
---
Class of '01
 Erin (Aune) Bryson teaches fourth grade at Northwoods School in Cook. She lives in Cook with her husband, William '03, and their two daughters.
---
Class of '00
 Amy (Wallace) Ernst, director of special education at Buffalo-Hanover-Montrose Schools, won the 2019 New Special Education Leader Award from Minnesota Administrators for Special Education. Ernst lives in St. Cloud.
---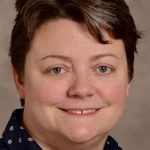 Kelly Fiala in January was named founding dean of the College of Health and Human Services at Salisbury University. She has been a professor at Salisbury University since 2004. Fiala lives in Salisbury, Maryland.
---
Class of '99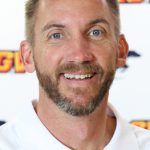 Andy Eggerth was hired by the University of Texas Rio Grande Valley as an assistant coach on the university's track and field team. Eggerth broke 16 track and field program records while at BSU, qualifying for the NCAA Championships in five events. Eggerth and his wife, Agnė, live in Edinburg, Texas.
---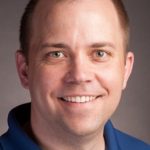 Tyler Radniecki was recently promoted to associate professor with indefinite tenure in the School of Chemical, Biological and Environmental Engineering at Oregon State University. Radniecki lives in Corvallis, Oregon, with his wife and son.
---
Class of '96
Tony Mosser became principal at Woodbury Elementary School. He previously worked as assistant principal at Woodbury's Lake Middle School and science teacher at Minnetonka Public Schools. His wife, Lori (Cross) '98, is the principal at Oneka Elementary in White Bear Lake. The couple lives in Lakeville and has two daughters.
---
Class of '93
Scott Nyegaard is the founder and CEO of Legacy Group, an agency that specializes in evidenced-based training for corporations, religious groups, conferences and educational institutions. He and his wife, Deanna (Broden) '91, live in Bemidji.
---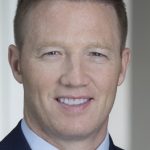 Rob Nelson is CEO and founding partner of North Rock Partners in Minneapolis. North Rock Partners provides financial planning services to clients including entrepreneurs, athletes and Fortune 500 corporate executives. Rob lives in Minneapolis with his wife, Lucinda. The couple has one son.
---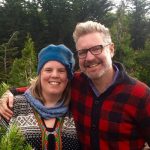 Mark Scandrette is founding director of ReIMAGINE: A Center for Integral Christian Practice, where he leads an annual series of retreats, workshops and projects designed to help participants apply spiritual wisdom to everyday life. He has  also written nine books and lectured around the country. Scandrette lives in San Francisco with his wife, Lisa (Sands) '92.
---
Class of '92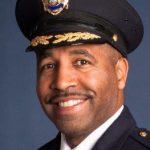 Keith Cross was named deputy chief of police for the Aurora Police Department in Illinois, effective April 2020. His 26-year career with the Aurora Police Department started as an officer in 1995. He was promoted to sergeant in 2005, lieutenant in 2008 and commander
in 2016. Cross lives in Yorkville, Illinois, with his wife and son.
---
Class of '90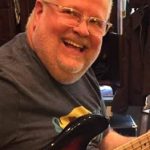 Steve Carriere is the orchestra director and guitar instructor at Grand Forks Central High School in North Dakota. He is also the bass player for Paint the Town, a pop and rock band that has played all around the Grand Forks area, including at the University of North Dakota's Ralph Engelstad Arena. He lives in Grand Forks with his wife and two children.
---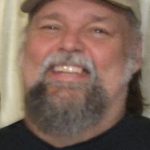 Eric Mickelson of Goodridge teaches fifth grade at Goodridge Elementary School. He also operates Mickelson Auctions with his wife, Patty, and their three sons, Marshall, Nick
and Heath '18. Mickelson Auctions provides auction services throughout Northwest Minnesota.
---
Robyn (Meyer) Cook works at Roosevelt High School in Minneapolis as the advanced academics coordinator for the school's ninth and tenth grade students. Cook lives in Minneapolis.
---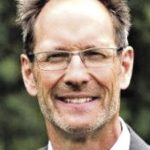 Roy Smith was appointed to the Governor's Workforce Development Board by Governor Tim Walz and Lieutenant Governor Peggy Flanagan. As one of 18 Minnesotans on the board, Smith will be responsible for reviewing and making recommendations about statewide workforce programs and policies. Smith lives in Hibbing.
---
Class of '87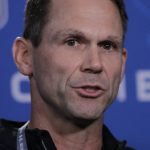 Trent Baalke was hired as director of player personnel for the Jacksonville Jaguars. Baalke worked as the general manager for the San Francisco 49ers from 2011–16, then as football operations consultant for the National Football league. He and his wife, Beth (Buckingham) '89, have two daughters, Katy and Cassie.
---
Class of '86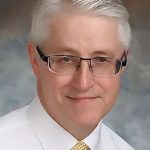 Jeffrey Hane serves on the board of directors for Legal Services of Northwest Minnesota. He is an attorney at Brink Law in Hallock, which recently received an Advocacy Achievement Award from Legal Services of Northwest Minnesota in recognition of the firm's outstanding legal work in service of disadvantaged communities. Hane lives in Hallock.
---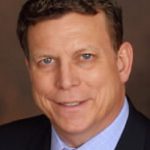 Jeff Olson, president/CEO of Credit Union Association of the Dakotas, was elected to a third term on the board of directors for the American Association of Credit Union Leagues. Olson previously served as BSU's director of alumni relations from 1992–1995. Olson lives in Bismarck, North Dakota, and has two children.
---
Class of '83
Mary (Dye) Moen received an Outstanding Leadership Award on May 1 in recognition of her 25-year career teaching elementary music at Staples-Motley Elementary School. Moen lives in Wadena with her husband, Del '82, who serves as interim pastor at Zion Lutheran Church in Browerville.
---
Class of '87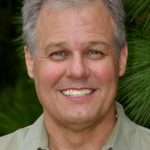 Mark Van Every retired from his post as supervisor of the Black Hills National Forest after a 37-year career with the U.S. Forest Service. Van Every took over the supervisor position in 2016, managing over 1.2 million acres in the national forest. He and his wife, Janell, live in Custer, South Dakota. They have three daughters.
---
Class of '80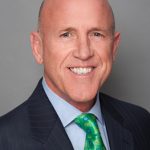 Tom Heaviland sold his San Diego-based landscaping company, Heaviland Enterprises, Inc., to BrightView, the largest commercial landscaping provider in the United States. Heaviland will work for BrightView for one year to ensure a smooth transition for the Heaviland Enterprises employees. He lives in Carlsbad, California, with his wife, Joanne.
---
Class of '79
Linda (Anderson) Willhite retired from the Sibley East school district at the end of the 2019 school year. Willhite taught first, third and fourth grades, Title I and coached volleyball over the course of her 40-year career. She lives in Waconia with her husband, Rick. The couple has three children and eight grandchildren.
---
Class of '78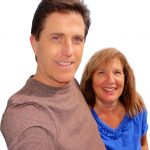 Jeff Baillon, a long-time investigative reporter for Fox 9 News in Minneapolis, retired after 38 years on the air uncovering and investigating stories that impacted Minnesotans. Baillon lives in St. Paul with his wife, Sandy (Haram) '78.
---
Class of '77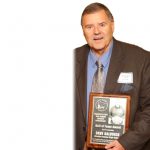 Dave Galovich of Crosby was inducted into the Minnesota State High School Coaches Association Hall of Fame in Minneapolis on October 12. During his 41-year career, Galovich guided the Crosby-Ironton High School boys basketball team to more than 700 victories. He is just the fifth coach in Minnesota high school boys' basketball history to reach 700 career wins. He was also inducted into the Minnesota High School Basketball Coaches Hall of Fame in 2005.
---
Jim Best was inducted into the East Central School District's Hall of Fame in May at a ceremony in Askov for academic and philanthropic achievement. Best earned an applied psychology degree from Bemidji State after serving in the U.S. Marines for three years during the Vietnam War. He lives in Wasilla, Alaska.
---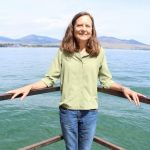 Robin Steinkraus retired as executive director of the Flathead Lakers, an environmental nonprofit organization committed to protecting the waters of Northwestern Montana's Flathead watershed. Steinkraus lives in Polson, Montana.
---
Class of '76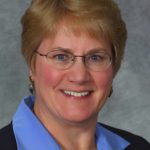 Kathy (Miller) Sukalski is retired after nearly 30 years as a biochemistry and molecular biology faculty member in the University of North Dakota's School of Medicine and Health Sciences. She lives in Elgin with her husband, Tom.
---
Class of '56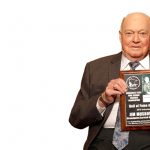 Jim Musberger was inducted into the Minnesota State High School Coaches Association Hall of Fame on October 12 in Minneapolis. Musberger coached basketball, baseball, football and golf at Strandquist and Karlstad high schools from 1956–79. His basketball teams won 316 games and three district championships over his career. He lives in Bemidji.
---