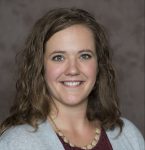 Dr. Sarah Cronin, assistant professor of psychology, and Madison Ulrich, a senior psychology major from Clearbrook, presented at the American Psychological Association's annual convention Aug. 8–11 in Chicago. The presentation, "Institutions of Oppression or Opportunity: Does Student Counseling Support All Students?," explored various barriers that college students face when seeking counseling. They also discussed BSU's Healthy Minds Survey, which aimed to gather information about how student retention is impacted by mental health.
---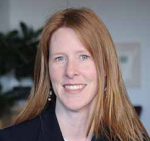 Dr. Angela Fournier, professor of psychology, presented research on stress and other negative experiences in people who work with animals at the American Psychological Association's annual conference in August. While many who pursue animal welfare careers do so out of a desire to be around animals, Fournier's research examined the stressors in that work that can lead to compassion fatigue, depression, anxiety and even suicide. 
---
Drs. Debbie Guelda, professor of biology, Colleen Greer, professor of sociology, and Donna Pawlowski, professor of communication studies, presented their work to launch BSU's Community Engagement Council at the Minnesota Campus Compact Conference. The council seeks to create partnerships with community organizations to create experiential academic opportunities for students and provide meaningful, lasting support for the organizations.
---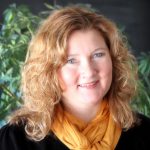 Dr. Heidi Hansen, professor of mathematics and computer science, attended the 41st annual conference of the North American Chapter of the International Group for the Psychology of Mathematics Education in St. Louis. She presented a poster related to her research on math anxiety in pre-service teachers. She delivered a similar presentation at the 15th International Conference of the Mathematics Education for the Future Project, held at Maynooth University in Ireland in August.
---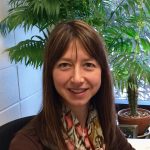 Samantha Jones, assistant professor of geography, was featured in Science Direct's Dendrochronologia, a peer-reviewed international journal that includes research related to archaeology, botany, climatology, ecology, forestry, geology and hydrology. Her article, "Managing Red Pine Stand Structure to Mitigate Drought Impacts," examined natural-origin red pines and their growth responses to drought. In October, she also presented research on academic residencies at the Clute International Academic Conference in Las Vegas.
---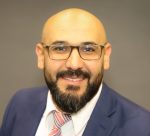 Dr. Mahmoud Al-Odeh, associate professor of technology, art & design, received the Strengthening Bonds to Industry Award from the Association of Technology, Management and Applied Engineering in November. He also was named a "Professor to Know In Engineering Management Programs" by the website Online Engineering Programs.
---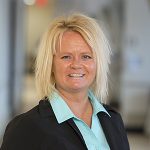 Dr. Marci Maple, associate professor of nursing, was named co-president of the Minnesota Association of Colleges of Nursing in October. The association advocates and provides strategic guidance for Minnesota's nursing degree programs at the baccalaureate level and above while promoting collaboration between those programs and the state's health care providers.
---
Drs. Donna Pawlowski, professor of communication studies, and John Perlich, associate professor of communication studies, shared their strategies for teaching during the "Great Ideas For Teaching Speech" series at the 2019 Communication Theater Association of Minnesota's conference, held in St. Cloud in September. Pawlowski also presented on her work to develop BSU's growing communication studies program.
---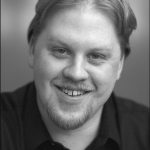 Drs. Cory Renbarger, (pictured) associate professor of music, Carol Ann Russell, professor of English, and Dan Will, adjunct instructor in the Department of Music, participated in "ITALIA: Passeggiata," an original poetry performance at Bemidi's Watermark Art Center in September. Russell's poetry was accompanied by Renbarger's vocals, with Will on piano.
---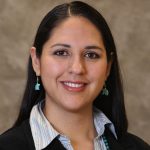 Veronica Veaux, assistant professor of business administration, participated in a panel discussion on native-owned businesses which aired on Minnesota Public Radio as part of its ongoing "Creative Economy" series. The panel, hosted by Chris Farrell, MPR senior economics contributor, highlighted prominent Native American entrepreneurs, who spoke about how tribal ties, culture and tradition relate to building and sustaining a small business.
---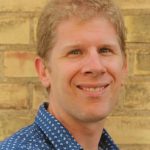 Dr. Ryan Webber, adjunct instructor in the Department of Music, was named conductor of Heartland Symphony Orchestra in September. The nonprofit community orchestra serves the communities of Brainerd and Little Falls and the surrounding areas. The orchestra's 43rd performance season began in October and concludes in April.
---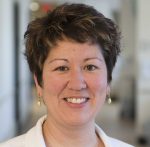 Dr. Misty Wilkie, associate professor of nursing, facilitated a conversation with BSU students about creating healthy communities through strategies to support Native American nurses in a November webinar, "Future of Nursing: Campaign for Action." The group discussed the importance of mentorship and support programs such as Niganawenimaanaanig as strategies for recruiting and retaining Native American nursing students.