Bemidji State, NTC host Minnesota State Board of Trustees
The Minnesota State Colleges and Universities Board of Trustees held its November 2019 meeting in Bemidji, continuing a recent initiative to hold some meetings on campuses rather than at the system office in St. Paul. Bemidji State University kicked off the two-day meeting with a welcome event at the American Indian Resource Center. Following a welcome from President Hensrud, several dozen BSU Faculty and staff shared results of their research and other projects with trustees during an open showcase. Trustees and Chancellor Malhotra's cabinet also met with students and community leaders during a pair of luncheons in the Beaux Arts Ballroom.    
---
U.S. News Again Ranks BSU Among Region's Top 25 Public Universities
Bemidji State again tied for 22nd amongst public institutions and received its highest overall regional ranking in six years in the U.S. News & World Report America's Best College rankings. Overall, BSU climbed into a tie for 92nd among all colleges and universities in the survey's Midwest Region. BSU also appeared on the publication's regional social mobility ranking, checking in at No. 33. That ranking measures a school's success at enrolling and graduating large proportions of Pell Grant recipients.
---
Meeting Students Where They Are: Lt. Governor Peggy Flanagan Visits Campus
Bemidji State University welcomed Minnesota Lt. Governor Peggy Flanagan to campus for a conversation with students, faculty and staff from both BSU and Northwest Technical College in October 2019. Flanagan reflected on her undergraduate experience and her Ojibwe heritage as she highlighted the many pathways young people can take to further their education in Minnesota. Students spoke with Flanagan about everyday challenges including child care, support for single parents and bringing American Indian students and history to the forefront of Minnesota State education curricula.
---
BSU Earns Bronze-Level Designation as a Bicycle-Friendly University
In November, Bemidji State earned a bronze-level designation as a bicycle-friendly university from the League of American Bicyclists. The league, which promotes cycling for fun, fitness and transportation through advocacy and education, recognized BSU for a number of recent bicycle-friendly initiatives including new permanent bike racks near residence halls, access to bikes through the Bucky's Bikes program and the Outdoor Program Center, and hosting League Cycling Instructor seminars. BSU is one of only six Minnesota campuses to earn a bike-friendly designation from the league.
---
BSU Named One of Nation's Most "Green" Colleges for Third Consecutive Year
The Princeton Review listed Bemidji State as one of the country's most environmentally responsible colleges for the third consecutive year. The 2019 list of 413 campuses, announced in November, included 18 from outside the United States. The 10th annual "Guide to 413 Green Colleges" features institutions with commitments to sustainability based on their academic offerings, career preparation, campus policies, initiatives and activities.
---
School of Technology, Art & Design Signs Transfer Agreement With Pine Technical College
On October 2, Bemidji State and Pine Technical College signed a transfer agreement to create clear pathways for Pine Tech manufacturing students to complete bachelor's degrees at BSU. Under the agreement, students in Pine Tech's advanced manufacturing programs — which include applied engineering technology, automated systems technology and its industrial equipment emphasis area, precision machining technology, welding and 360 online manufacturing — can more easily transfer into Bemidji State programs to complete their four-year degrees.
---
A.C. Clark Library Renovation Adds New Media Recording Studio
The A.C. Clark Library and BSU Teaching and Learning Center launched a new media recording room in December, which provides the campus with an easy-to-use professional video production studio. Using the studio, BSU students, faculty and staff can create instructional or promotional videos ranging in sophistication from simple single-camera, single-shot productions to multiple-camera setups that make use of a green screen. The library describes the studio as a "work in progress" that will be further developed over time.
---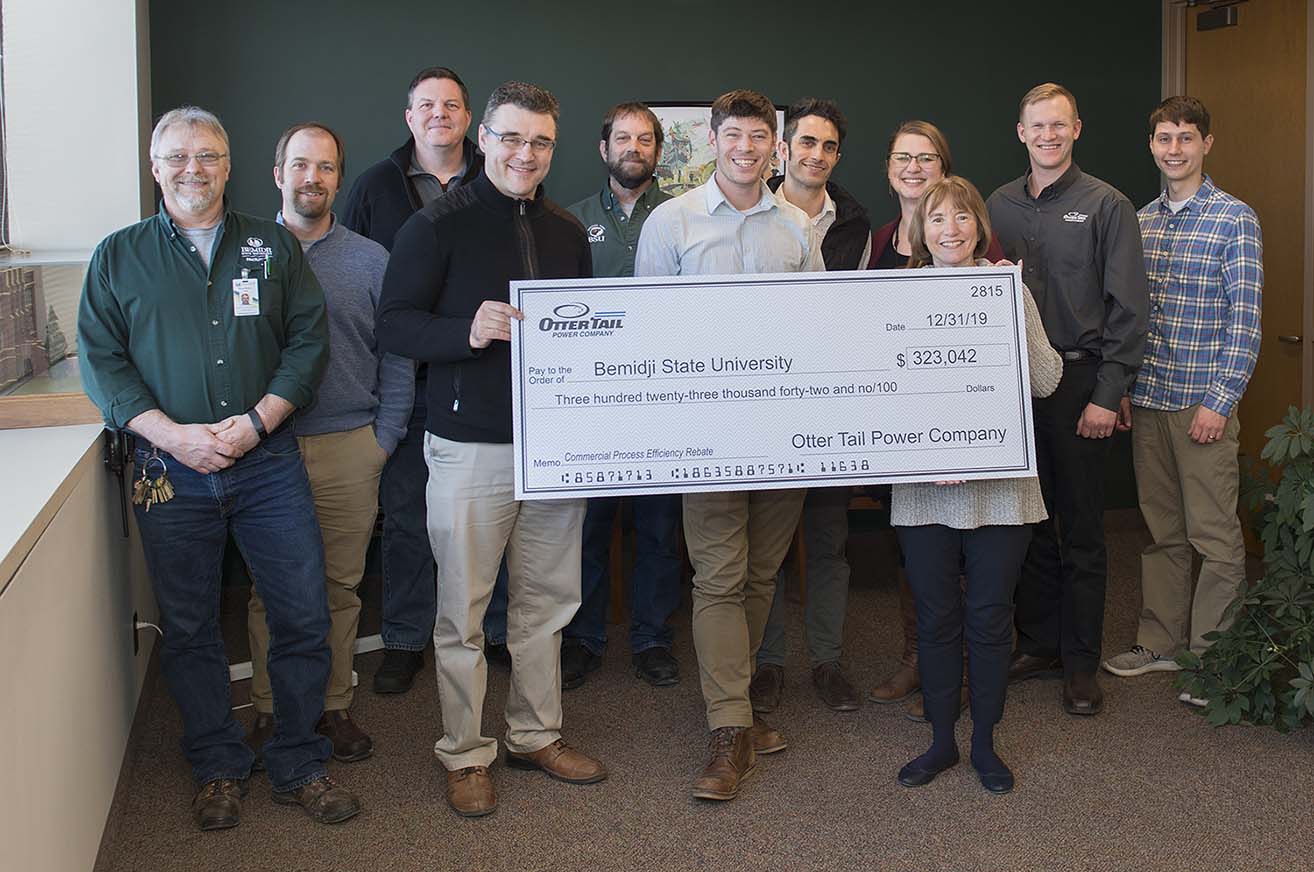 BSU Receives $320,000 Energy Efficiency Rebate From Otter Tail Power
Bemidji State has received a $323,042 energy efficiency rebate from Otter Tail Power Company as part of that company's Conservation Improvement Program. The rebate will be reinvested into future energy-efficiency projects across campus. Since 2017, BSU has undertaken a broad variety of energy conservation projects that have helped the campus reduce its energy consumption by nearly 6 percent and reduce its average monthly energy bill by nearly 7 percent.
---
New Administrators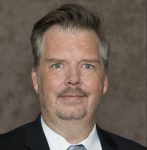 Travis Greene, associate vice president for student life & success
Travis Greene joined the BSU administration as associate vice president for student life & success in August. At BSU, he leads a variety of student affairs functions including the Gillett Wellness Center, Hobson Memorial Union, Housing and Residential Life and the Student Center for Health and Counseling. He came to BSU from the California Institute of the Arts in Valencia, California, where he served as vice provost and dean of student affairs.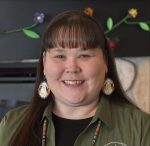 Chrissy Koch, executive director of the American Indian Resource Center
BSU alumna Chrissy Koch is the new executive director of the American Indian Resource Center. As an undergraduate, Koch was active in BSU's Council of Indian Students and was part of the committee which advocated for the creation of a resource center for American Indian students at BSU in the early 2000s. She joined the center staff as an outreach specialist in July 2019 before being named the center's first female executive director in January.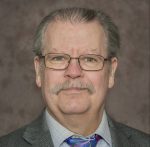 Bob Wilkinson, director of institutional research & effectiveness
Nationally renowned institutional data expert Bob Wilkinson joined BSU as director of institutional research & effectiveness in January. Prior to joining the BSU community, he was most recently director of institutional research & effectiveness at Wartburg College in Waverly, Iowa. Before that, he served in similar capacities at Daytona State College in Florida; Indiana University Purdue University — Fort Wayne; and at Pittsburg (Kan.) State University.
---
Fall Enrollment Supported by Second Consecutive Year of Strong Retention
Bemidji State's fall 2019 enrollment of nearly 4,900 students was bolstered by the university's second-highest fall-to-fall retention rate on record. BSU retained 72.3 percent of its Fall 2018 incoming students, marking the second consecutive year — and third time in four years — it enjoyed a retention rate of above 71 percent. Prior to the last two years, BSU's highest retention rate on record came in 2009, when it retained 71.7 percent of its students. 
---
Bemidji State Wins Numerous Accolades for Quality, Affordability
In recent months, Bemidji State has been recognized numerous times for quality and affordability by a variety of college ranking websites. Some of those rankings include: 
Intelligent.com, which ranked BSU's online applied engineering, special education and accounting undergraduate programs and its master's program in special education among the top 10 in the country; 
AffordableSchools.net, which ranked BSU seventh on its list of the nations's most-affordable degree programs in project management; 
GradReports, which ranked BSU's social work program among the 25 best in the country.
Accolades from ranking websites are compiled and announced on BSU News, located at bemidjistate.edu/news. 
---
Removing Barriers in Mental Health, Counseling Services Free to All BSU Students
Starting in the fall of 2019, students had access to free mental health counseling through the Student Center for Health & Counseling. New 30-minute sessions have been added alongside existing 50-minute sessions to help ensure more students can be seen by counselors. In addition to the cost savings, the new 30-minute sessions are designed to help make access to counseling services more accessible in a student's busy schedule.
---
New Academic Program Combines Indigenous Knowledge With Western Sustainability Practices
Bemidji State's Niizhoo-gwayakochigewin (NI-zhu GWY-ah-ko-chee-gay-win) program — named for an Ojibwe phrase which can be translated to "two ways of doing the right thing in the right way" — began offering students new major and minor degree options in indigenous sustainability studies beginning in Fall 2019. The program, which was started with federal grant funding in 2018, draws knowledge and expertise from BSU's Sustainability Office, Department of Languages & Ethnic Studies and American Indian Resource Center to create a single co-curricular academic program.