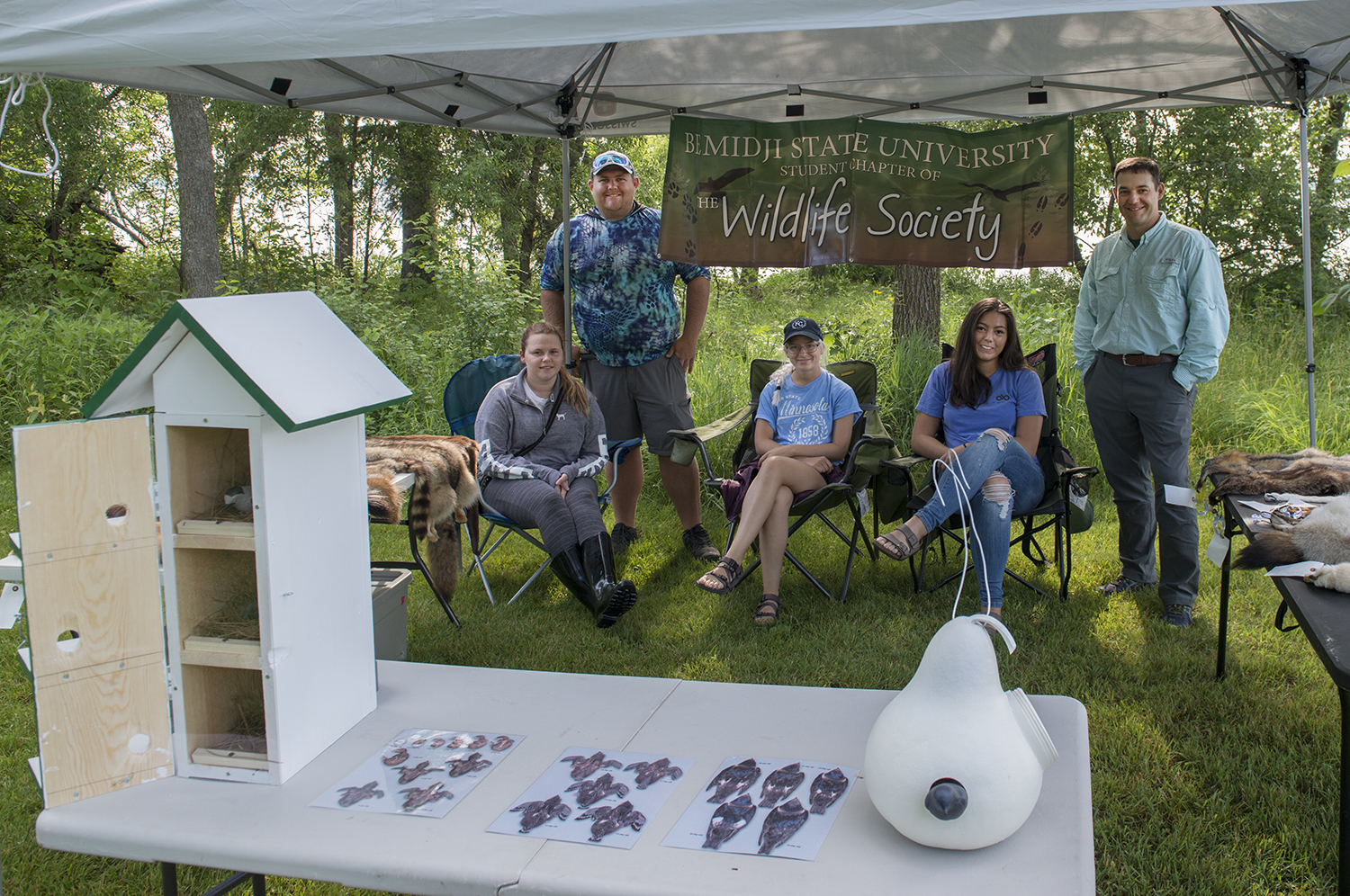 Bemidji State University's student chapter of The Wildlife Society received a $14,800 grant from the Minnesota Department of Natural Resources Angler and Hunter Recruitment and Retention grant program.
The chapter's project, "Future Hunters and Wildlife Stewards of Bemidji," aims to remove financial, physical and psychological barriers that prevent potential hunters from joining the hunting community and to broaden the interest and skills of current hunters.
To combat these barriers, this grant will fund training courses — including introduction to whitetail deer hunting, introduction to archery education & hunting, wildlife track & sign and wilderness survival— to equip community members with hunting knowledge and skills.
"This array of courses was selected because they provide introductory training for hunting, as well as training for other skills used in hunting that people don't always thinking about," Kimberly Shelton, a senior majoring in wildlife biology from Bemidji, Minn. and president of the BSU TWS chapter, said. "We aim to provide a more holistic portrayal of hunting as an inclusive and humane lifestyle choice that connects us to the natural world rather than puts us in competition with it."
Along with these training courses, the grant also helped purchase gear such as tree stands, boots, jackets, waders and kayaks for participants to check out, free of charge. Additionally, seven highly adjustable compound bows were purchased for participants to use in the archery training course.
"We aim to help new hunters enter the community in a holistic, humane and sustainable way," Shelton said. "We need to not only act like it by holding each other accountable for representing our community in a good way, but also actively start including and welcoming those who are, for whatever reason, not a current member of the hunting community."
Contact
Links

Bemidji State University, located amid the lakes and forests of northern Minnesota, occupies a wooded campus along the shore of Lake Bemidji. Enrolling more than 5,100 students, Bemidji State offers more than 80 undergraduate majors and eight graduate degrees encompassing arts, sciences and select professional programs. BSU is a member of the Minnesota State system of colleges and universities and has a faculty and staff of more than 550. The university's Shared Fundamental Values include environmental stewardship, civic engagement and international and multicultural understanding. For more, visit bemidjistate.edu or find us at BemidjiState on most of your favorite social media networks.
---
2020-B-063