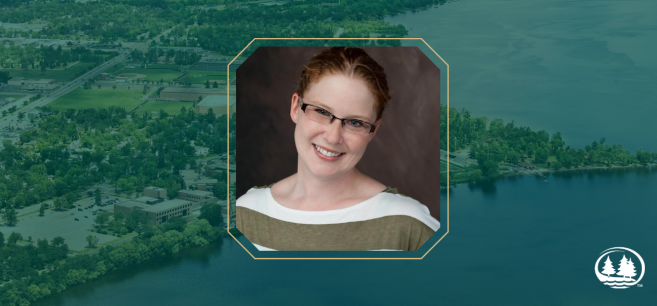 Bemidji State University's Dr. Season Ellison, assistant professor of history, is directing a new play, "Now Maybe Sunbeam," as part of a virtual fringe festival sponsored by the United Kingdom Edinburg Festival Fringe.
The annual Edinburg Festival celebrates fringe theater, a form of performance art that is considered unconventional and non-mainstream. Every year in August, the city of Edinburgh welcomes artists from around the world to gather and celebrate their art for three weeks. This year, with the event cancelled due to COVID-19, organizers are supporting artists and online venues to produce a month of free, virtual productions written in quarantine.
"Now Maybe Sunbeam," written by playwright Justin Maxwell, associate professor of playwriting at the University of New Orleans, stars Ron Zank, assistant professor of theater at the University of Nebraska Omaha, and reveals the realities of social distancing and working from home. Produced by Penny Cole, founder of Flying Solo! Presents, the play will be available to stream on theSpaceUK from Aug. 15-21.
Contact
Links
2021-B-015