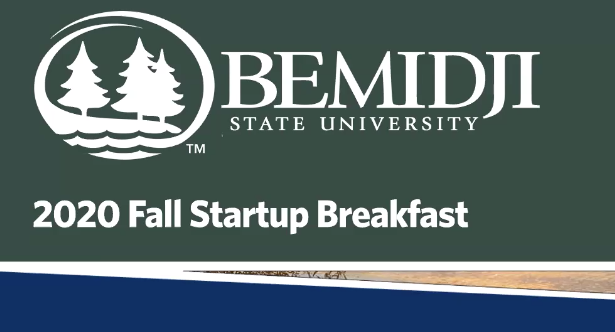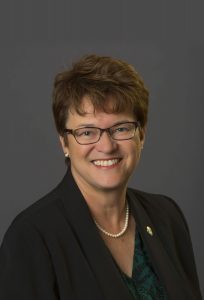 Dr. Faith Hensrud, president of Bemidji State University and Northwest Technical College, officially kicked off Bemidji State's 2020-21 academic year with a virtual President's Welcome Breakfast.
Nearly 275 members of the university's faculty, staff and administration gathered to review campus plans to mitigate the spread of COVID-19 and preview significant milestones on BSU's horizon.
Hensrud commended the dedication and perseverance shown by members of BSU's faculty and staff to create a safe and healthy academic environment amidst the Coronavirus pandemic.
"Over the past six months, we as a campus community, and each of you as individuals, have shown that we can manage anything that comes our way," she said.
President Hensrud also shared updates and developments on the 2018 strategic plan and unveiled four priorities for the 2021-2022 academic year.
The four goals outlined in the welcome breakfast are:
To safeguard the health, safety and welfare of our faculty, staff and students.
To enable students to progress toward their educational goals.
To maintain focus on our strategic priorities.
To develop a plan to meet Minnesota State's Equity 2030 goals.
She also announced that Bemidji State University was recently awarded a Governor's Emergency Educational Relief grant called the Northwoods Equity in Education and Technology for Underserved Students. The federal grant will provide $499,932 over a three year period to improve outcomes for college students and faculty as they adapt to new styles of teaching and learning due to disruptions caused by COVID-19.
Bemidji State University's fifth strategic priority looks to create a university culture in which diversity is embraced and all members are safe, welcome and validated. President Hensrud shared the university's progress toward this goal and outlined key goals for the 2021-2022 school year.
"Combating racism and fighting for social justice begins with each one of us, and you have my commitment – and the commitment of my leadership team – to take on this cause for ourselves and for our community," she said. "The Minnesota State system is also committed to this effort and has demonstrated this in the goals established within Equity 2030."
By 2030, Minnesota State will eliminate the educational equity gaps at every Minnesota State college and university. As Bemidji State contributes to this goal and continues to address racial inequity, racism and social injustice, Hensrud committed to the following fall 2021 goals:
To active listening sessions with Cabinet and BSU stakeholders.
To renewed our commitment to hire a Campus Diversity Officer.
To workshops on culturally responsive and inclusive pedagogy.
To training and discussion opportunities for the entire campus community.
Hensrud closed with a short reminder of upcoming return-to-campus events and a mantra for the coming days.
"As we move forward together, the kindest thing we can do is to give each other grace," she said. "Be kind, be well, be thoughtful and remember – none of us have been through this before."
Startup activities continue throughout the week in advance of BSU's annual residence hall Move-In Day on Aug. 20. Fall classes begin Aug. 24.
2021-B-0017