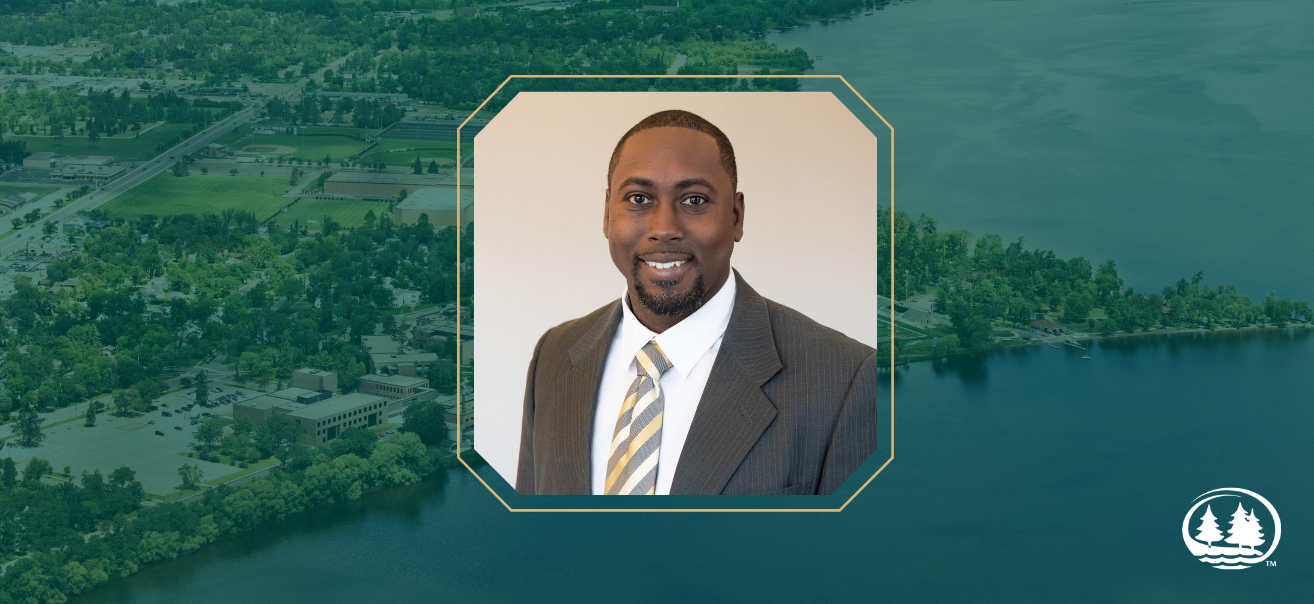 Bemidji State University's Dr. Gabriel Warren, assistant professor of business administration and motivational speaker, has relaunched his 2008 debut book "No Regrets!: Living Your Life to The Fullest" to help people cope with the pandemic.
"Now that we find ourselves in a place where a lot of people may be feeling discouraged, you can still live a life with no regrets," he said.
The book catalogs Warren's life journey from a college athlete to corporate America and emphasizes how each decision brought him to higher education and a life he loves. He admits to struggling and losing sight of his dreams as an undergraduate student, but hopes his book and background can have an impact on his students, though they are sometimes surprised to hear his story.
"We all have perceptions of our teachers," he said. "Most of time, students don't know that we're human, that we've made mistakes or have gone through things that they might be going through now. We're not different than them, we've probably just lived a little longer."
Warren has authored two books and is a professor in the Department of Business Administration at Bemidji State University. He is also the host of a podcast called "Living Beyond" that celebrates individuals who have achieved success in business, athletics or their family life.
Warren holds a bachelor's degree from The University of Alabama and doctorate from Walden University in Minneapolis. He spent 12 years working in various sales, marketing, and sales management roles before pursuing a career in higher education.
Contact
Links
2021-B-025