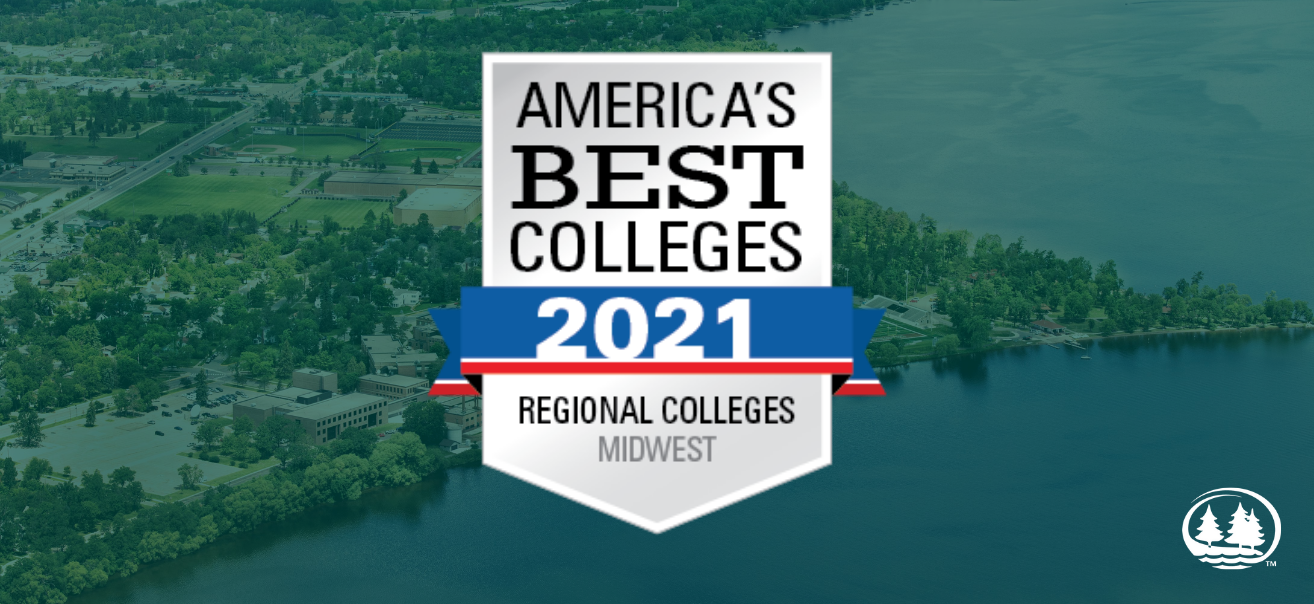 Bemidji State University has received its highest ranking in the annual U.S. News and World Report Best Colleges since 2010 and is tied for 22nd amongst the region's top public universities.
Now in its 36th year, the U.S. News & World Report evaluates schools on hundreds of data points using up to 17 measures of academic quality.
Now tied for 86th in the survey's list of the Midwest region's colleges and universities, Bemidji State climbed from last year's deadlock for 92nd according to a Sept. 14 release. BSU was also recognized as the 17th top performer among Midwestern universities on social mobility by enrolling and graduating large proportions of underrepresented students awarded with Pell Grants.
"BSU focuses on student success, persistence and completion as our top priorities, driven by our strategic, academic, athletic and diversity plans," President Faith C. Hensrud said. "Dedicated support from our exemplary faculty and staff, along with an increasingly engaged student body, is reflected in our growing rank as one of the region's top universities."
This year U.S. News introduced two new outcome measures that emphasize graduate indebtedness, which held a five percent weight of a school's overall score. Bemidji State ranked ninth on universities with the least amount of graduate debt. Schools that ranked the highest had the lowest average amount of debt accrued by their most recent graduates and a relatively small proportion of students graduating with debt compared with other schools in their ranking category.
BSU has appeared on the U.S. News list of the Midwest region's top universities each year since 2009. U.S. News & World Report's rankings categorize schools based on mission according to classifications developed by the Carnegie Foundation for the Advancement of Teaching and, in some cases, by geography.
Bemidji State is listed as a regional university in the Midwest region. Regional universities offer a full range of undergrad programs with some master's programs but few if any, doctoral programs. The Midwest region includes institutions in North and South Dakota, Nebraska, Kansas, Minnesota, Iowa, Missouri, Michigan, Wisconsin, Illinois, Indiana and Ohio.
U.S. News & World Report began publishing college rankings in 1983. America's Best Colleges 2021 is online now and the print version will be available on newsstands later this month.
All data used for the Best Colleges rankings pertain to fall 2019 and earlier. The disruption caused by the COVID-19 pandemic means some information about current policies and procedures collected in spring 2020 has changed more often than in a typical year. In the summer of 2020, many institutions announced changes to their standardized test requirements for admissions and made adjustments to student expenses, as examples.
A complete explanation of the publication's methodology for determining school rankings is available on its website.
Contact
Andy Bartlett, executive director of communications and marketing; andy.bartlett@bemidjistate.edu
Links
2021-B-032