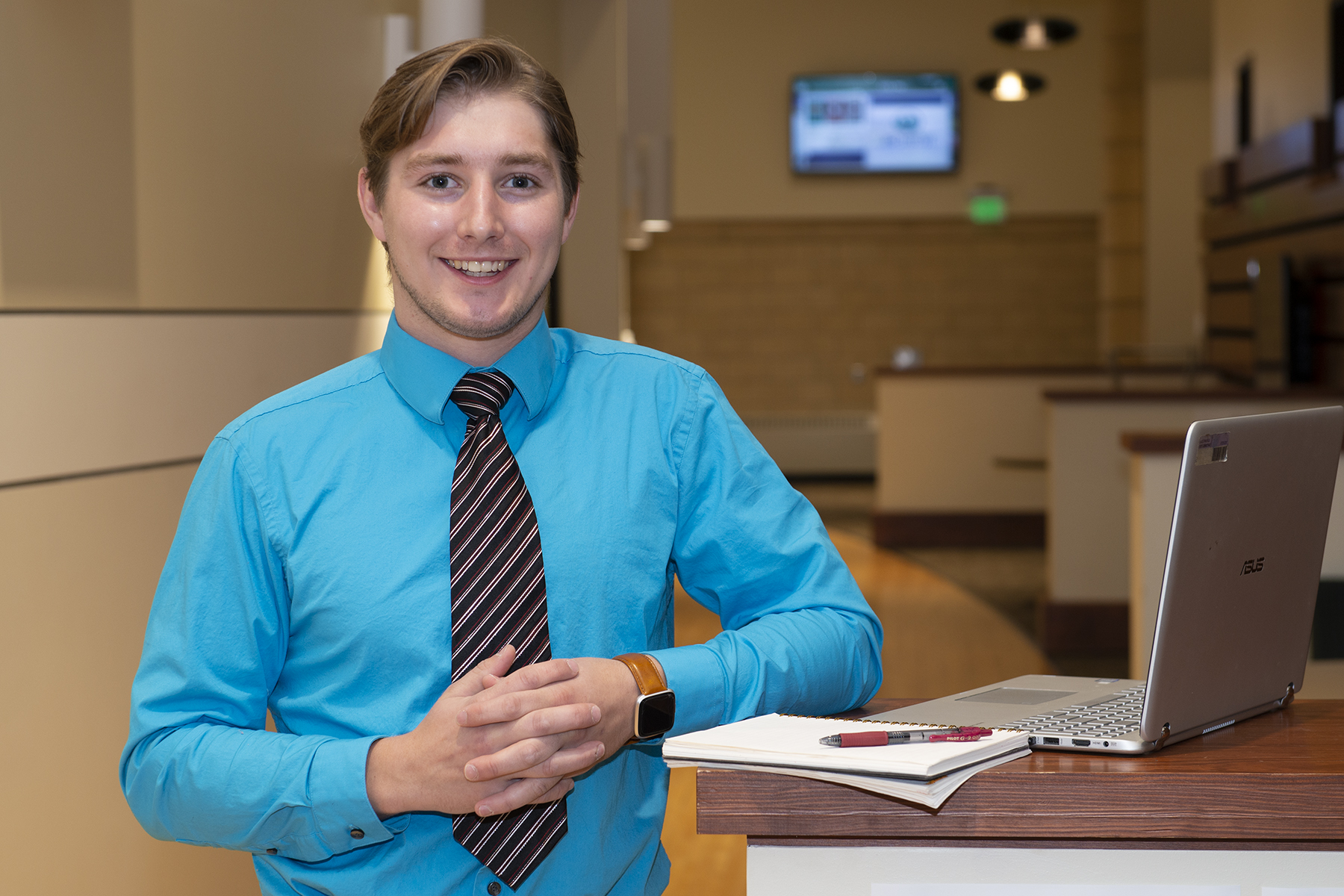 Bemidji State University senior Gage Paurus of Perham, Minn., was one of many college students who quickly adjusted to a new reality at the onset of COVID-19 in Minnesota. Now finishing his last semester, he calls Bemidji State his home away from home and is looking forward to learning and adapting to any challenge life throws at him.
An avid outdoor enthusiast, Paurus chose Bemidji State after visiting campus with his family.
"When I visited campus, it seemed like home," he said. "With the campus right on the lake, something just seemed right about it. I like being able to go do outdoor activities while still having access to many businesses in the area. It is the perfect combination of city and outdoors."
Paurus, a business administration major with an emphasis in marketing and entrepreneurship, was one of many BSU students scheduled to study abroad during the spring 2020 semester. In the face of COVID-19, study abroad programs were halted and many students across the world adjusted to a new academic reality.
In spite of the novel Coronavirus outbreak, Paurus' positive attitude and perseverance yielded new opportunities that he may not have had otherwise. With the help of his adviser, Dr. Kelly La Venture, associate professor of business administration, Paurus secured a remote internship with Bemidji's Pinnacle Marketing Group.
"Many of the companies that I had been in contact with rescinded their internship offers due to the circumstances presented by the pandemic," he said. "I was worried that I was not going to find an internship for the summer, but I contacted Dr. La Venture and she was more than willing to help me."
Paurus is excited for the versatility of his degree and experience in the field. He looks forward to connecting with other business professionals and working in marketing and sales.
"Anything worth doing in this world is worth doing right. I promise that if you give it your all it will pay off, no matter the struggles that you are facing today. Keep grinding and don't look back."
Contact
Links
2021-B-053