Fall & winter schedule updates
Following guidance from the NCAA and in collaboration with various local, state and regional public health experts, the ongoing COVID-19 pandemic has led Bemidji State to make significant changes to its scheduled fall and winter athletics schedules.
The Northern Sun Intercollegiate Conference, home to BSU's NCAA Division II sports, announced in early August that all fall competition and championships were canceled, and that all sports competition would be suspended until Dec. 31. The league will explore opportunities for student-athletes to resume competition in the spring, if it can be done so reasonably and safely.
The Western Collegiate Hockey Association, home to both Division I Beaver Hockey men's and women's programs, announced delays to its respective seasons as well. Both the men's and women's leagues announced in September that competition would be delayed, with schedule announcements expected later this fall.
---
73 Division II student-athletes receive academic achievement honors
In August, 72 BSU student-athletes were recognized for their academic performance by the Division II Athletic Directors Association. Members from each of BSU's 13 Division II programs were honored. Eligibility requirements include a cumulative grade-point average of 3.5 or higher.
---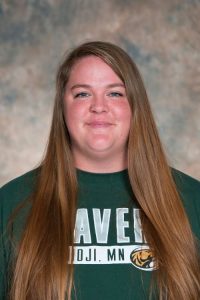 Assistant softball coach wins award from national coaches association
Assistant softball coach Rachel Rhode is one of two recipients of the National Fastpitch Coaches Association's Mary Nutter Scholarship for 2020. The award will sponsor her attendance at the association's virtual national convention for 2020 and free registration, travel and lodging for the anticipated in-person convention, scheduled to be held in Las Vegas in 2021.
---
CCHA unveils new logo
The Central Collegiate Hockey Association, the future home of the Beaver Hockey men's team, officially unveiled its new logo in October. The new conference, which will include BSU, six other current members of the Western Collegiate Hockey Association, and the new NCAA Division I program at the University
of St. Thomas, will begin play next fall.
---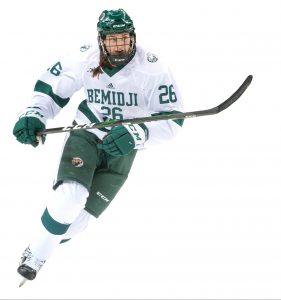 DeGeorge nets national team evaluation camp invite
Claire DeGeorge, a senior forward on the Beaver Hockey women's team from Anchorage, Alaska, is one of 53 skaters who have been invited to the U.S. Women's National Hockey Team Evaluation Camp. DeGeorge is one of 31 current college student-athletes to attend the camp, which also includes 14 members of the 2019 gold medal-winning U.S. Olympic Team. The evaluation camp was held in Blaine in late October.
---
Beaver hockey men's team ranked 16th in first USCHO.com poll
U.S. College Hockey Online has ranked the Beaver Hockey men's program 16th nationally in its 2020-2021 pre-season poll, released Oct. 26. Although BSU has received votes in the USCHO.com pre-season polls several times, this is the first pre-season ranking for BSU since USCHO.com records are available beginning with the 2006–07 pre-season ranking.