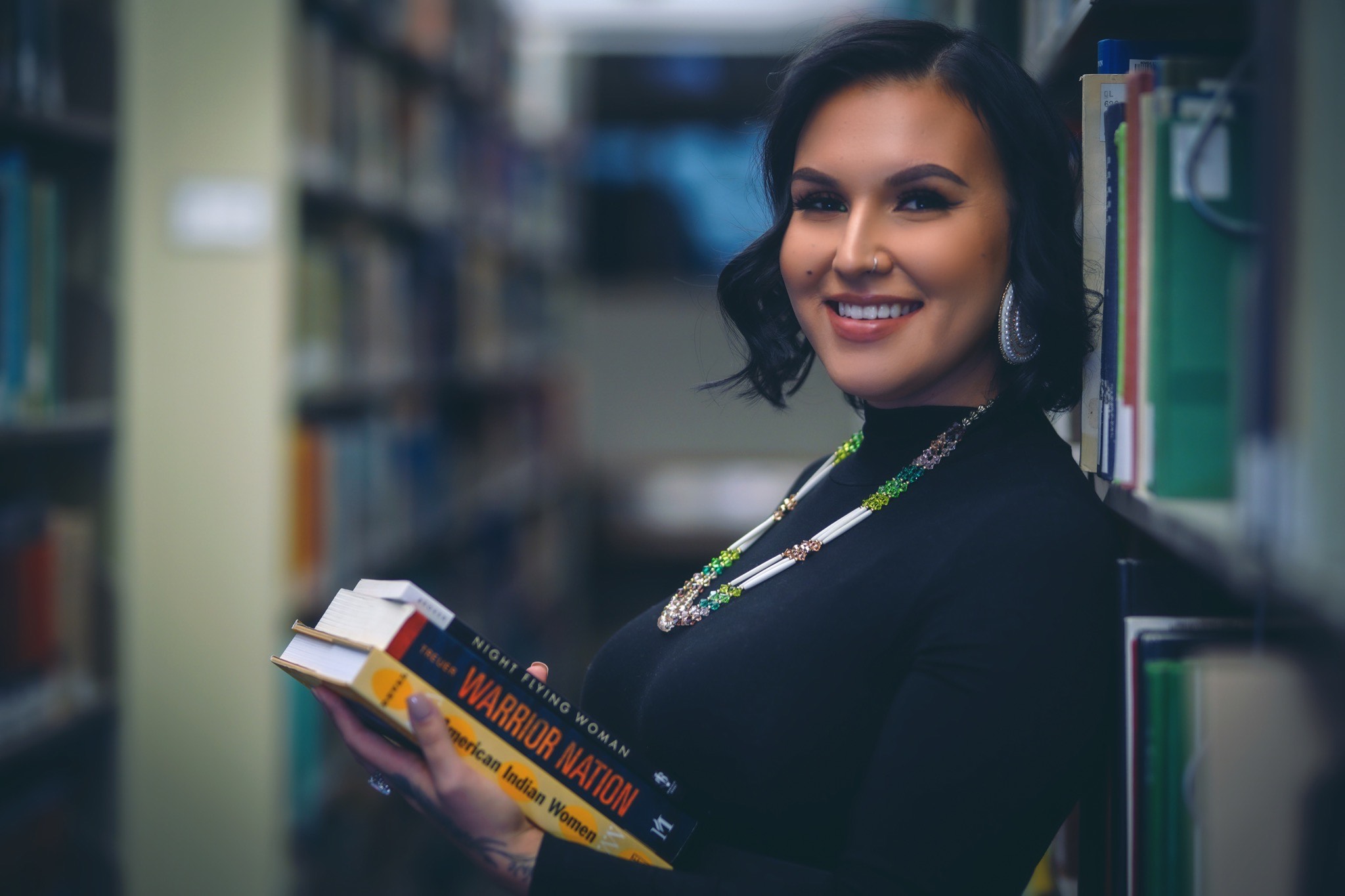 Bemidji State University alumna and former child welfare scholar Katie Northbird '21 has dedicated her life to helping others. An enrolled member of the Leech Lake Band of Ojibwe, Northbird wants to do everything she can to improve the lives of Indigenous youth.
"I want children to have happiness, support, health and love," she said. "My culture values children and views them as sacred. It's my job as an Ojibwe woman to help care for the children of my community."
Family and service has always been an important aspect of Northbird's life. Growing up in Bemidji, her mom opened their home to family and friends in times of need and provided foster care for years. After leaving an abusive relationship, Northbird knew she wanted to help other women living with abuse and hardship and decided to study social work at Bemidji State.
Appointed one of three BSU child welfare scholars in Oct. 2020, Northbird received a $4500 stipend to support program-specific tuition and her practicum at a child welfare unit.
"I am choosing the path of social work with an emphasis in child welfare due to the lack of Indigenous representation within the field," she said. "With my education and Indigenous background, I hope to be a voice and advocate to make a positive impact for my people."
Among other requirements, university child welfare scholars attend student meetings and training seminars pertaining to child welfare, maintain good academic standing and seek employment in public child welfare after graduation.
For Northbird, her own children and her Ojibwe culture continue to drive her towards a career in social work.
"Coming from the reservation, there is an overrepresentation of native children in the welfare system," she said. "I want to help provide research and data to provide solutions to this phenomenon of overrepresentation. I want to help protect and serve the underserved Indigenous youth."
Without the understanding and support of Bemidji State faculty, especially Drs. Sue Rickers, associate professor of social work, and Anton Treuer, professor of Ojibwe in the Department of Languages and Indigenous Studies, Northbird doesn't think she would be where she is today.
"My professors have provided unconditional support through the ups and downs. It's like a whole other family that I am so grateful for," she said.
After graduating from Bemidji State with a bachelor's degree in social work in May 2021, Northbird plans to attend graduate school and go on to earn her doctorate.
Contact
Links
2021-B-071