Class of '20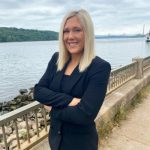 Haley Mack was drafted by the Minnesota Whitecaps in the fourth round of the National Women's Hockey League draft. Mack, who ranks fifth on BSU's career scoring list, is the first Beaver to be selected in the NWHL draft. She lives in Stillwater.
---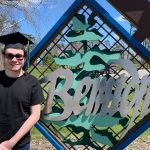 Jonathon McNicholes was named state chair elect of Students United for the 2020–21 academic year. Students United is a non-profit, student-led organization that advocates for the 65,000 students who attend Minnesota's seven state universities. McNicholes began his masters program in advocacy and political leadership at Metropolitan State University in St. Paul this summer. He lives in Maple Grove.
---
Emma Terres joined the Beaver Hockey women's team as an assistant coach. She succeeded former associate head coach Amber Fryklund '03, who accepted an assistant professor position in BSU's Department of Human Performance, Sport & Health. Terres played professionally in Germany after her BSU career, scoring 47 goals in 51 career games. She lives in Bemidji.
---
Class of '19

Eric Ross opened Motorheads, a small engine repair shop specializing in marine, ATV and snowmobile repair, in Longville. The shop, co-owned by his father, also offers storage, parts and apparel sales. Ross graduated with a degree in business administration. He lives in Remer.
---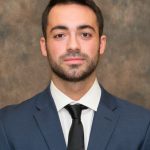 Justin Baudry, a defenseman for the Cincinnati Cyclones of the East Coast Hockey League, was named to the 2019-20 ECHL All-Rookie Team after leading the league's rookie defensemen in points, goals and assists. Baudry played four years for the Beavers and was named team captain his senior season. Baudry lives in Cincinnati.
---
Class of
'18

Maddy Kintner has been working on the front lines of the COVID-19 pandemic response as a registered nurse in the emergency department at M Health Fairview Northland Medical Center, located in Princeton. She lives in Zimmerman.
---
Alexis Joyce is co-director of hockey operations for the Bemidji State women's hockey team and a firefighter for the Bemidji Fire Department. As a former player, she holds the Beaver women's hockey record for most consecutive games played at 148. She lives in Bemidji.
---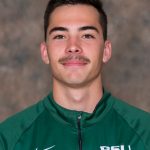 Christian Pekarek was hired as head basketball coach at St. Cloud's Tech High School. A former guard for the Beaver men's basketball team, Pekarek also teaches language arts in the Sartell-St. Stephen school district. He lives in St. Cloud.
---
Class of
'17
Abby (Neis) Sorenson is a registered nurse in the obstetrics and pediatrics department at the Sanford Bemidji Medical Center. She lives in Bemidji with her husband, Eric '16, who works for the Bemidji State Alumni & Foundation.
---
Sam Peterson monitors fish populations and river health in his work as Big Rivers Assistant Fisheries Scientist with the Indiana Department of Natural Resources. Peterson earned both his bachelor's and master's degrees in aquatic biology at BSU. He lives in Mount Carmel, Illinois, with his wife, Emily (Keller) '16, who teaches kindergarten at Parkside Elementary School in Lawrenceville, Illinois.
---
Class of
'16
Emily Allen works as an intensive care nurse at Saint Joseph's Hospital in St. Paul. She lives in Cottage Grove with her husband and their three children.
---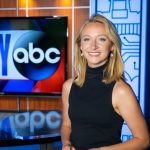 Emily Olson is a reporter for NBC News 4 in San Antonio, Texas. She previously worked as a reporter and news anchor in Fargo, North Dakota, and Rapid City, South Dakota. She lives in
San Antonio.
---
Ryan Zubke works as assistant branch manager at First National Bank Bemidji. Zubke started at the bank in 2016 as a customer service representative. He lives
in Bemidji.
---
Class of
'15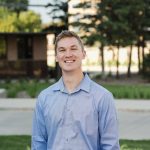 Jake Dahlnes was promoted to manager of Mahoney Ulbrich Christiansen Russ P.A. in St. Paul. Dahles started with the CPA firm in 2015 and provides tax planning advice and preparation to businesses and individuals. He lives
in Roseville.
---
Andrew Bensen is a realtor for Keller Williams Premier Realty Lake Minnetoka where he represents buyers and sellers in the Twin Cities' western suburbs. Bensen played golf for the Beavers and was named BSU's Male Athlete of the Year during his senior season. He lives in St. Louis Park.
---
Class of
'14
Jake Oslin creates custom wood baseball bats as the founder of STAG Bats. The bats are available in many sizes, weights and colors, and feature a unique "antler-hardening" process that uses deer antlers to produce a harder bat that is less prone to splintering. Oslin lives in Saint Francis with his wife, Tiffany (Wiskur) '16, who works as a nurse at the University of Minnesota Masonic Children's Hospital.
---
Class of
'13
Anthony Ragsdale is a behavior analyst for Aspire College Academy in Sacramento, California. The academy's mission is to prepare elementary students for college success. Ragsdale lives in Rancho Cordova, California, with his fiancé and son.
---
Class of
'12
Andrew Rudlang works as a software engineer at GrowthZone, a membership management software provider based in Nisswa. He also coaches the Pine River-Backus High School robotics team and is the city of Pine River's youngest councilman. Rudlang lives in
Pine River.
---
Tashia Hart published her first book, "Gidgie and the Wolves", which tells the story of Gidjie, an Ojibwe girl growing up on the shores of Lake Superior, and her journey
of discovery. Hart is also a jewelry maker and chef who specializes in dishes inspired by her Native American heritage. She lives in Duluth.
---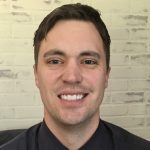 Josiah Hoagland moved to Grand Rapids in Fall 2019 to work as a hospice chaplain for Essentia Hospice in Grand Rapids after having served as a pastor for seven years at New Journey Church in Fosston. Hoagland also serves as a chaplain in the Minnesota Army National Guard. He and his wife, Lisa (Julin) '14, have four children.
---
Class of
'10
Hanna Lord is the GIS manager for GeoComm, the largest GIS solutions provider in the United States. GeoComm focuses on emergency response and public safety. Lord lives in St. Cloud.
---
Class of
'07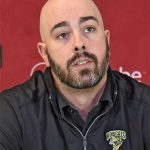 Garrett Roth was named the first head coach for the newly-formed Wichita Falls Warriors hockey team. Located in Wichita Falls, Texas, the Warriors will play in the North American Hockey League. Roth previously spent eight years as an associate head coach and director of player personnel for the Bismarck Bobcats, also of the NAHL. He and his wife, Lauren, will be moving to Wichita Falls with their son, Jaxon.
---
Class of
'06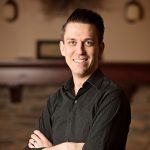 Nicholas Jackson is the art director at Evolve Creative, a marketing and branding firm based in Bemidji. He was previously the worship director at Bemidji Evangelical Covenant Church, where he was responsible for recording and editing the church's weekly worship services for online audiences. He lives in Bemidji with his wife and their three children.
---
Class of
'04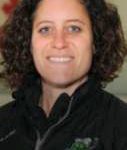 Jennifer (McNutt) Boon was hired as a special education teacher at Annandale Elementary School, where she has worked as a special education paraprofessional since 2005. Boon lives in Maple Lake with her husband and their two children.
---
Caesare (Stimson) Engstrom was named head girls' hockey coach at Hill-Murray School in Maplewood. Engstrom participated in track and field and hockey for the Beavers and spent five seasons playing professionally with the Minnesota Whitecaps. She lives in Circle Pines with her husband and three children.
---
Nikki (Baird) Brink is the chief operating officer at First National Bank Bemidji. She lives in Bemidji with her husband, Bob '04, who teaches social studies at Bemidji High School. They have three children.
---
Class of
'03
Amber Fryklund accepted a teaching position in BSU's Department of Human Performance, Sport & Health after spending nine seasons as an assistant coach for the Beaver Hockey women's team. A former player as well, Fryklund remains one of the program's all-time greats. She remains the program's all-time leader in points and goals scored and is second all-time in assists. She lives in Bemidji.
---
Class of
'02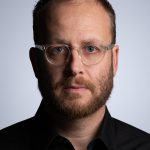 Eric Barnum is the director of choral activities at Drake University in Des Moines, Iowa. Barnum previously led the choral department at the University of Wisconsin Oshkosh, and has commissioned music for ensembles around the world. He lives in Clive, Iowa, with his wife and two sons.
---
John Dukek became senior systems analyst for American Crystal Sugar Company's corporate headquarters in Moorhead. In his role, Dukek is responsible for supporting the company's agriculture-related software systems. Dukek and his wife live in West Fargo, North Dakota.
---
Class of
'00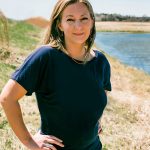 Tuleah Palmer was selected to serve as the president and CEO of the Blandin Foundation. The Blandin Foundation's mission is to strengthen rural Minnesota communities, especially in the Grand Rapids area. Palmer was previously the executive director of the Northwest Indian Community Development Center, working to serve American Indian families in northern Minnesota. She lives in Cass Lake.
---
Jon Passer works as a commercial lending officer at Neighborhood National Bank in Mora. In addition to his banking career, he is a member of the McGregor Fire Department and serves on the local school board. Passer lives in McGregor with his wife and their three sons.
---
Leslie Sagen, a special education coordinator and teacher at Nevis Public Schools, was selected Teacher of the Year by her peers. Sagen has taught at the school district for 25 years. She and her husband live in Walker and have three children.
---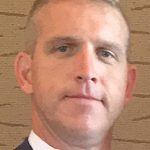 Class of
'99
Ben McAninch, an attorney for Mankato-based law firm Blethen Berens, was elected president of the Minnesota Defense Lawyers Association in August. McAninch was varsity captain of the BSU Beavers football team and past president of the BSU Alumni & Foundation board of directors. He lives in Mankato with his wife Jill (Arndt) '99.
---
Class of
'97
Frank Haege will implement community recreation programs as the first-ever recreation director for the city of Tiffin, Iowa. Haege was an assistant coach for the BSU football team from 1992–1995 before serving as head coach for the Augsburg College football team from 2005–2019. He and wife have three sons and live in the Tiffin area.
---
Class of
'96
Tami Nendick is a science and environmental studies instructor at Red Lake Nation College in Red Lake. She lives in Hines with her husband, Tony, and their two sons.
---
Class of
'93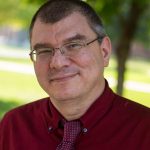 Shawn Stone was awarded the 2020 George Wythe Award for Excellence in Teaching at Buena Vista University in Storm Lake, Iowa. Stone is a professor of physics and computer science and serves as chair of the university's faculty senate. He lives in Storm Lake, Iowa.
---
Class of
'90
Jeff Dravis was named the 2019–2020 Education Minnesota Teacher of the Year for Park Rapids Area Schools. Dravis teaches building trade courses at Park Rapids High School and has helped his students build and sell 14 homes since 2005. He lives in Osage with his wife, Tara. The couple has four children.
---
Joan (Smith) Berntson works for First Children's Finance as a business development specialist. First Children's Finance brings awareness to the shortage of child care in northwest Minnesota and offers business development resources to child care businesses. Berntson was previously the vice president for advancement at Oak Hills Christian College in Bemidji. She and her husband, Ron '92, '09, live in Bagley.
---
Class of
'88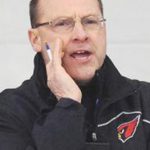 Ian Resch retired as Alexandria High School's head boys' hockey coach after amassing a 126-59-9 record and winning five section championships in seven seasons. Resch also teaches sixth grade at Minnewaska Area Intermediate School. He lives in Montevideo.
---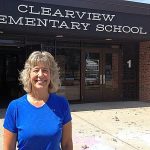 Class of
'87
Sheri Rutar retired from Clearview Elementary School after 33 years with the St. Cloud Area School District. Rutar and her husband, Jon, look forward to spending time in Arizona with their children and golfing in retirement. They live in Sauk Rapids.
---
Class of
'86
Drey Bradley retired from his head coaching role for Apple Valley's Eastview High School boy's hockey program after leading the team for 13 years. The former Beaver Hockey men's team standout teaches physical education and health at the Academy of Holy Angels in Richfield. He lives in Eagan with his wife, Karen (McDougall) '85.
---
Class of
'84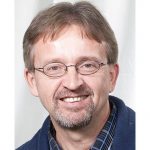 Brad Dokken was awarded the Conservation Communications Award from Ducks Unlimited, a national conservation organization focused on wetland habitat conservation. Dokken, an outdoor reporter and editor at the Grand Forks Herald since 1985, was recognized for his contributions to wetland conservation through his writing.
Dokken lives in Grand Forks, North Dakota.
---
Class of
'82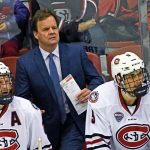 Mike Gibbons announced his retirement after spending 13 seasons as an assistant coach for the St. Cloud State University men's hockey program. A veteran coach at nearly every level of the game, Gibbons began his coaching career as an assistant at Bemidji State in 1981 and later served as the program's interim head coach while legendary head coach Bob "R.H" Peters was on sabbatical during the 1982–83 season. As a player, Gibbons helped guide the Beavers to an NAIA national title in 1979. He and his wife, Nancy (Christian) '83, live in Clear Lake.
---
Class of
'77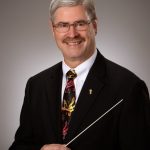 Michael Peterson was inducted to the Minnesota Music Educators Association Hall of Fame in February. Peterson retired in 2013 after teaching band at Fulda High School for 35 years. He and his wife, Lisa, live in Fulda.
---
Class of
'76
Debbie (Bryant) Davis is the programs and initiatives manager for the New Mexico Mortgage Finance Authority. She lives in Albuquerque, New Mexico.
---
Class of
'75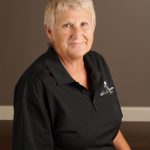 Jean (Gant) Ellis was named the top volleyball official in the state of Iowa by the National Federation of State High School Associations. Ellis has officiated high school and college volleyball for 46 years, starting while she was a volleyball player at BSU. In addition, she serves as the volleyball officials coordinator for the Great Plains Athletic Conference. She lives with her husband in Sioux Center, Iowa.
---
Class of
'70
Marjorie Carlson owns Carlson Travel, a Minneapolis-based travel agency, and works part-time as a church organist at a local church. Before that, she spent 20 years as a medical technologist. She lives in Minneapolis.
---
Class of
'69
Marilyn (Kanten) Ames was selected the 2020 Clearwater County First Lady at a special reception in Bagley. Organized by the Clearwater County Historical Society, Ames was selected in recognition for her lifelong service to the Bagley area. Ames lives with her husband in Bagley.