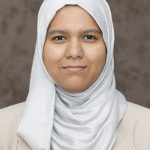 Dr. Nusrat Chowdhury, assistant professor of technology, art and design, won the Best Presentation Award for her presentation on "Hierarchical Production Planning Problems" at the 22nd annual International Conference on Industrial Engineering and Operations Management in New York City.
---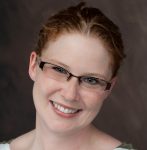 Dr. Season Ellison, assistant professor of history, directed a new play, "Now Maybe Sunbeam," in August as part of a virtual fringe festival sponsored by the United Kingdom Edinburg Festival Fringe. The annual festival celebrates fringe theater, a form of performance art that is considered unconventional and non-mainstream. "Now Maybe Sunbeam," written by playwright Justin Maxwell, associate professor of playwriting at the University of New Orleans, stars Ron Zank, assistant professor of theater at the University of Nebraska Omaha, and reveals the realities of social distancing and working from home.
---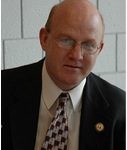 Dr. Eric Forsyth, professor of human performance, sport and health, published the first two parts of a four-part series on contemporary issues in high school sports for the magazine Interscholastic Athletic Administration. Part 1 focused on administration- and finance-related issues, with part 2 exploring issues related to coaching and officiating. The series stems from a national research study evaluating pertinent issues important to athletic administrators. He also recently co-authored articles exploring mixed-methods approaches to decision-making and administration issues relevant to interscholastic athletics.
---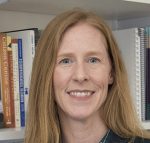 Dr. Angela K. Fournier, professor of psychology, recently published a book titled "Animal-Assisted Intervention: Thinking Empirically" in which she encourages practitioners and scholars to examine interactions between patients and therapy animals.
---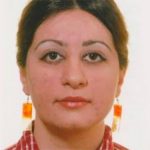 Dr. Afsoon Kazerouni, assistant professor of geology, recently published a book titled "Sustainable Cities: From Social and Green Sustainable Urban Ecology to Resilience Policy." Using Nordic case studies, the book explores ways to develop sustainable policies that consider the environment, social conditions and the economy.
---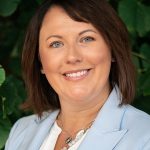 Dr. Angie Kovarik, assistant professor of business administration, placed first in the Innovated Pedagogy Competition during the Small Business Institute's 44th annual conference in New Orleans, Louisiana, Feb. 27–29. She received first place for her presentation "Virtual Teams in an Applied Learning Environment: Innovative Processes to Help Faculty Facilitate Virtual Teams and Lessen the Drama Load."
---
Dr. Colleen Livingston, professor of mathematics, won the 2019 Editor's Pick award from the journal Problems, Resources and Issues in Mathematics Undergraduate Studies. Her article, "Dog Treat Ball: An Activity to Introduce Systems of Differential Equations," introduces systems of first-order differential equations to explore the variables affecting the functions in a dog-treat ball. BSU alumna Dayna Jaeger '18 assisted Livingston in collecting data and reviewing the article during her time at BSU.
---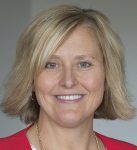 Brenda Mack, assistant professor of social work, co-presented a keynote lecture during the University of Washington's annual Women in Agriculture conference on January 25. The conference, "Healthy Farms," was broadcast to more than 600 female farmers across the United States and focused on personal health and resiliency.Mack and her colleague Shauna Reitmeier, chief executive officer of Northwestern Mental Health Center in Crookston, presented "Healthy You – Healthy Farms" via Zoom.
---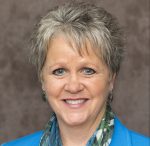 Dr. Donna Pawlowski, professor of communication studies, recently had an article titled "Communicating the Significance of Home: Stroke Survivors and Caregivers Share their Stories," published in the Communication and Theater Association of Minnesota Journal. Pawlowski's research, which included interviews from 12 stroke survivors and their caregivers, examines the transition from hospital discharge to home care. The study focused on the recovery of stroke survivors, caregiver preparedness and how environmental changes affected both physical and emotional recovery.
---
Drs. Delana Smith and Miriam White, assistant professors of professional education, presented at the Critical Questions in Education conference held Feb. 17–19 in Seattle. The professors, who are also members of Bemidji State's professional education diversity committee, discussed practice-based teaching and how to integrate conversations about equity and diversity in the classroom in their presentation "Preparing Teachers for Diversity."
---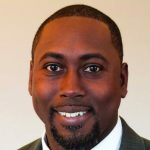 Dr. Gabriel Warren, assistant professor of business administration and motivational speaker, has relaunched his 2008 debut book "No Regrets!: Living Your Life to The Fullest" to help people cope with the pandemic. The book catalogs Warren's life journey from a college athlete to corporate America and emphasizes how each decision brought him to higher education and a life he loves.