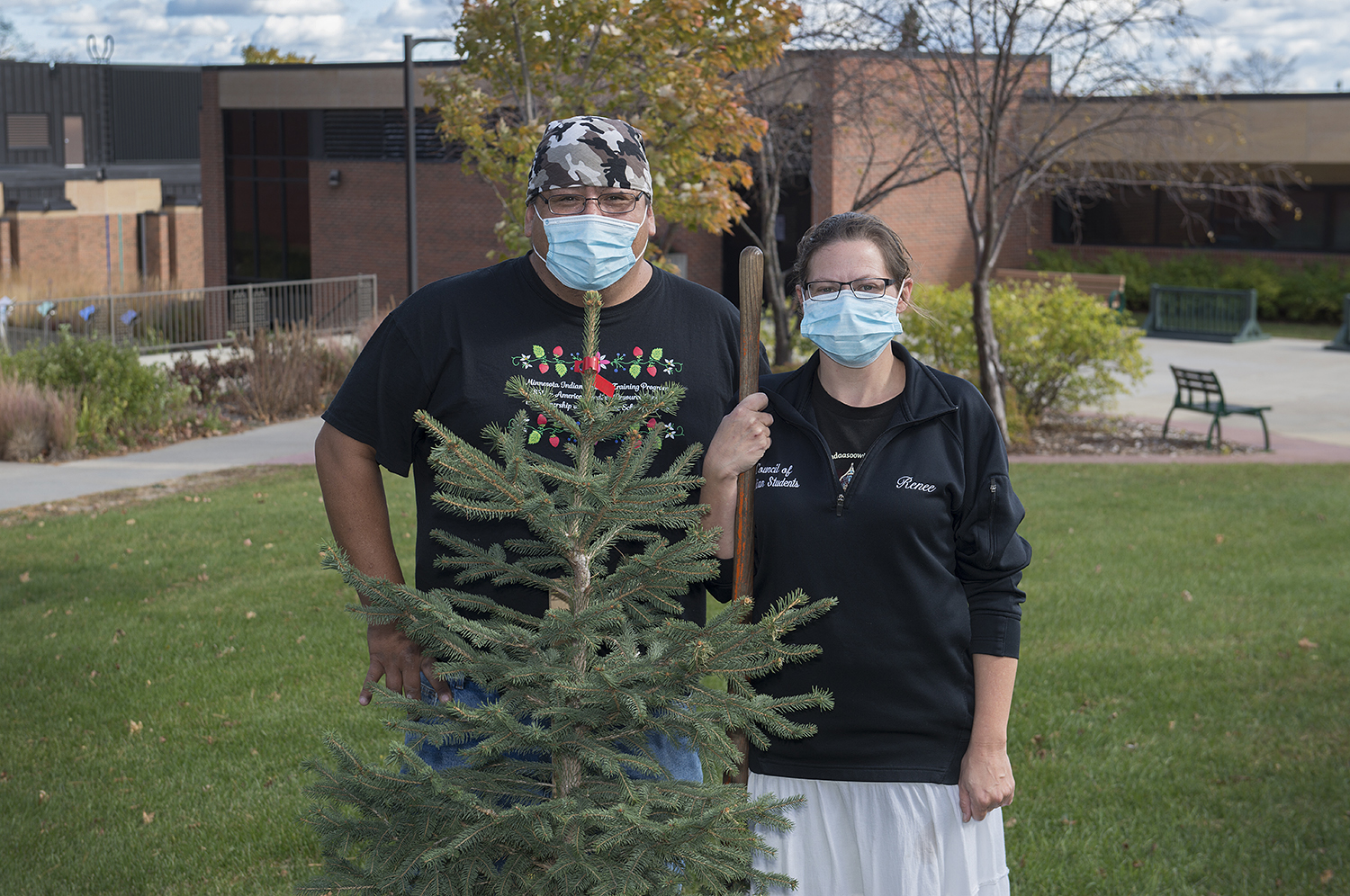 Bemidji State University's environmental studies program prepare students for the life-long practice of environmental science and policy through a variety of educational experiences.
For more information, contact the BSU Office of Admissions at admissions@bemidjistate.edu, call (218) 755-2001 and or visit their website.
Bemidji State University senior Renee Keezer is passionate about the natural world and helping people around her. After years of dedicating herself to her community and education she maintains a strong commitment to the environment and public service.
Keezer is a non-traditional college student from Naytahwaush, Minn., who has collected a number of experiences on her academic journey. In 2014 she enrolled at the White Earth Tribal and Community College pursuing associate degrees in environmental science and Indigenous studies.
In was during this time that she was invited to intern with NASA and research the impact of agriculture on water quality and wild rice. Her interest in this research stemmed from her independent research on chemicals used on farms in Northern Minnesota and eventually led to an internship with the Minnesota Department of Natural Resources.
"I worked as an intern for the forestry service where I learned about ecological classification systems, timber sale management, updating state geographic information system databases and natural resource management," she said. "I sought to understand the different toxins in the environment to potentially come up with viable solutions for remediation."
After graduating with honors from White Earth college in 2016, Keezer enrolled at Bemidji State to study environmental science with emphases in environmental health and toxicology. She is also seeking a degree in Indigenous studies and a minor in Ojibwe.
"BSU is aligned with what I was looking for as far as courses, closeness and reputation goes," Keezer said. "There are several members of our community who I hold in a high regard that are BSU alumni. It was not difficult to choose BSU. In my mind, it was the only choice."
During the Fall 2020 semester, Keezer was named the first recipient of the Raymond and Margaret Carlson Public Service Scholarship. The scholarship, named after the late Dr. Ray Carlson, professor emeritus of psychology, recognizes a BSU student who has demonstrated exceptional commitment to the community and public service.
"Public service is helping create a better environment not just with the plants and water but in the community," Keezer said. "It is a moral obligation, I can't turn away from it. Whether it is my work with agricultural chemicals, or the opiate epidemic, or social justice issues – I can't stay quiet. I cannot look away and hope someone else will take care of it knowing that I could do something."
Keezer has organized numerous events surrounding social, political and community justice with her husband, Justin. Through this outreach she is energized to continue her path of helping others in need.
"We want our community to be better. To do better," she said. "We want our children and grandchildren to have something when they get older so we are both highly involved with both local and tribal politics."
Contact
Links