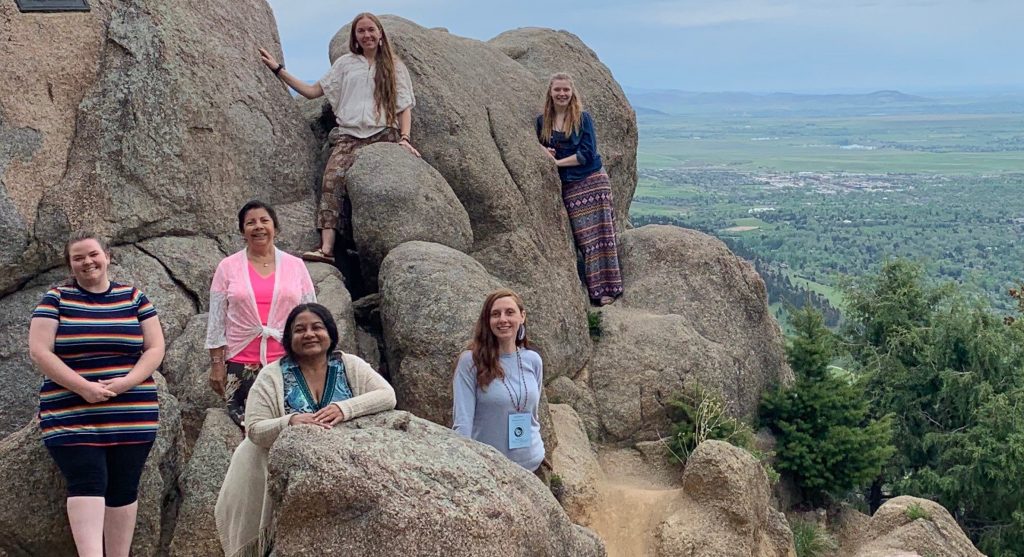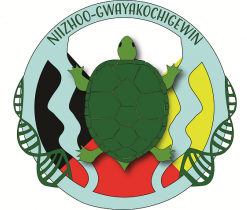 In February, Bemidji State University celebrated the three-year anniversary of Niizhoo-gwayakochigewin, a unique co-curricular program that emphasizes both Western science and Indigenous knowledge to deepen understandings of sustainability.
Launched in 2018, Niizhoo-gwayakochigewin – an Ojibwe phrase that means "two ways of doing the right thing in the right way – joins the university's Office of Sustainability, Center for Sustainability Studies and Department of Languages and Indigenous Studies within a single program that unites traditional and modern views of sustainability.
Erika Bailey-Johnson, BSU sustainability director and program lead, said the notion of using traditional knowledge and wisdom to improve current sustainability efforts is based on principles that have guided Indigenous cultures for centuries.
"The very survival of Indigenous peoples has depended on a sustainable relationship with the environment for thousands of years," she said. "These perspectives and approaches to sustainability — which are quite different from Western worldviews — have withstood the test of time and are based on a deep respect for Mother Earth."
During an anniversary webinar presentation on Feb. 19, Bailey-Johnson and a number of contributors from across campus provided a three-year update and shared information about the program's history, initiatives and current projects. The presentation also welcomed current and graduated students who shared their experiences as Niizhoo-gwayakochigewin interns.
Internships have taken place across Minnesota in a variety of locations including the Fond du Lac Tribal and Community College Ojibwe Immersion Academy in Cloquet, Minn., the Indigenous Environmental Network in Bemidji, Minn., the North American Bear Center in Ely, Minn., the Leech Lake Band of Ojibwe Division of Resources Management in Cass Lake, Minn., and the Department of Natural Resources in Red Lake, Minn.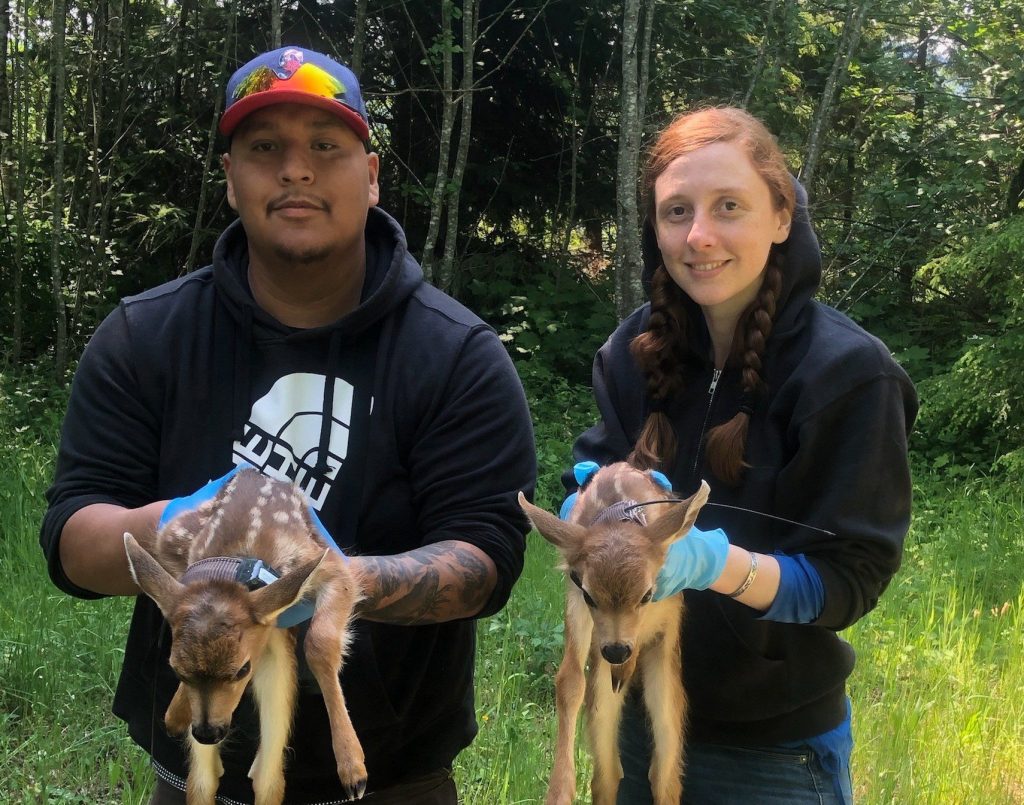 In 2019, the Niizhoo-gwayakochigewin program internship opportunities extended outside of Minnesota's borders when Kimberly Shelton, a graduate student studying biology, conducted research for the Panthera Olympic Cougar Project in Washington.
The organization partnered with the Lower Elwha Klallam Tribe to study cougar populations in the Olympic Peninsula. Under the guidance of Dr. Mark Elbroch, director of the Panthera Puma Program, Shelton monitored cougar movement, home range and diet.
"I knew about this research and thought it fit well with the Niizhoo program," she said. "During my internship, I learned to integrate Western and Indigenous science in the real world. We used traditional wildlife tracking and GPS collars to identify mountain lion cluster points and then we would investigate using track and sign knowledge – an ancient skill – to interpret what we saw."
Shelton is now a BSU graduate student studying biology and continues to use what she learned during her Niizhoo-gwayakochigewin internship on her career path.
"As scientists, we try to remain objective on how we interact with the world," she said. "But that's really not true – it's impossible to have no impact on the world around you. If we acknowledge that we are going to have an impact, we can choose to make it reciprocal and positive."
Starting in 2018, representatives from the Niizhoo-gwayakochigewin program have attended more than five conferences including those hosted by the Minnesota Indian Education Association, Rising Voices and Wilderness Awareness School.
The program is currently exploring partnership pathways for students at tribal community colleges to transfer to Bemidji State and pursue a degree in Indigenous Sustainability Studies. Future plans include expanding their summer workshop offerings, student internship opportunities and community engagement in the classroom.
The project is made possible by a three-year, $600,000 grant.
Pronunciation Guide
Niizhoo-gwayakochigewin — NEE-zhoo GWAY-ah-ko-chee-GAY-win
Contact
Erika Bailey-Johnson, Sustainability Coordinator, (218) 755-2560, erika.bailey-johnson@bemidjistate.edu
Links
2021-B-130
First published: Mar 12, 2021