An exhibition of abstract ceramic and print work from collections held by Bemidji State University opened Feb. 5 at the Harlow-Kleven gallery in Bemidji's Watermark Art Center.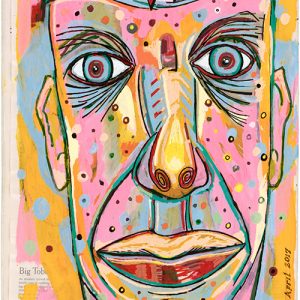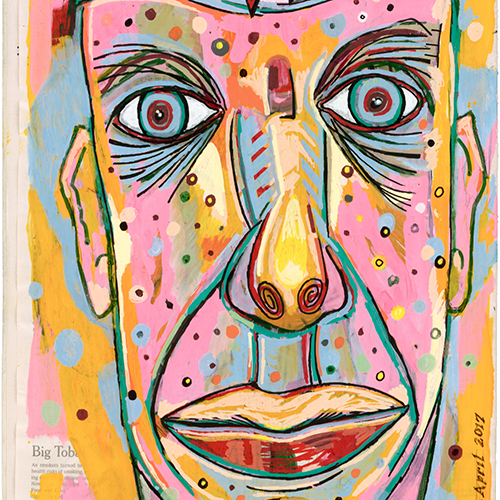 "A Different Way to Look at It" draws from BSU's ceramic and print teaching collections and explores the definition of reality through perspective, proportions and color. The exhibition features 15 prints, including "Birders" by Bemidji State alumnus Lou Ferreri '69, and nine ceramics works.
Harlow-Kleven Gallery Director Laura Goliaszewski said the pieces represent common events or things in a unique way.
"The artists were not trying to represent these ideas or things as everyone might see them, they tried to create a new experience," she said. "When we look at abstract art we sometimes think the work is totally spontaneous and has no real meaning. But if you take the time to look at abstract art more intently you can start to see where the artist drew their inspiration. And maybe question the true meaning of some events and ideas."
The exhibition will be on display until May 21.
The Watermark Art Center has operated in Bemidji since 1982 as a member-supported, non-profit organization. The Watermark Art Gallery is located at 505 Bemidji Ave N. It is open from 10 a.m.–5 p.m. Wednesday–Saturday.
About the Harlow-Kleven Gallery
Bemidji State University's Harlow-Kleven Gallery at the Watermark Art Center is named for long-time art patrons and BSU alumnae Margaret A. Harlow and Lille M. Kleven. Harlow, a 1936 graduate, established the Harlow Ceramics Collection in 1973, and Kleven established a print collection at BSU in 1979. Both are used as teaching collections for current BSU students. The Harlow Collection includes more than 400 pieces from all eras, including Turkish work that dates to the first century A.D. The Kleven Collection includes more than 800 pieces and includes work by renowned printmakers such as Henri de Toulouse-Lautrec.
The Harlow-Kleven Gallery was dedicated at the Dec. 2, 2017, opening of Bemidji's Watermark Art Gallery. Space for the gallery was secured in Feb. 2015 when the BSU Foundation Board of Directors voted to use a $500,000 unallocated gift raised as part of BSU's Imagine Tomorrow campaign to fund an ongoing lease for gallery space in the center.
Contact
Laura Goliaszewski, director, Harlow-Kleven and Talley galleries, Bemidji State University; (218) 755-3737, laura.goliaszewski@bemidjistate.edu
Links
2021-B-132