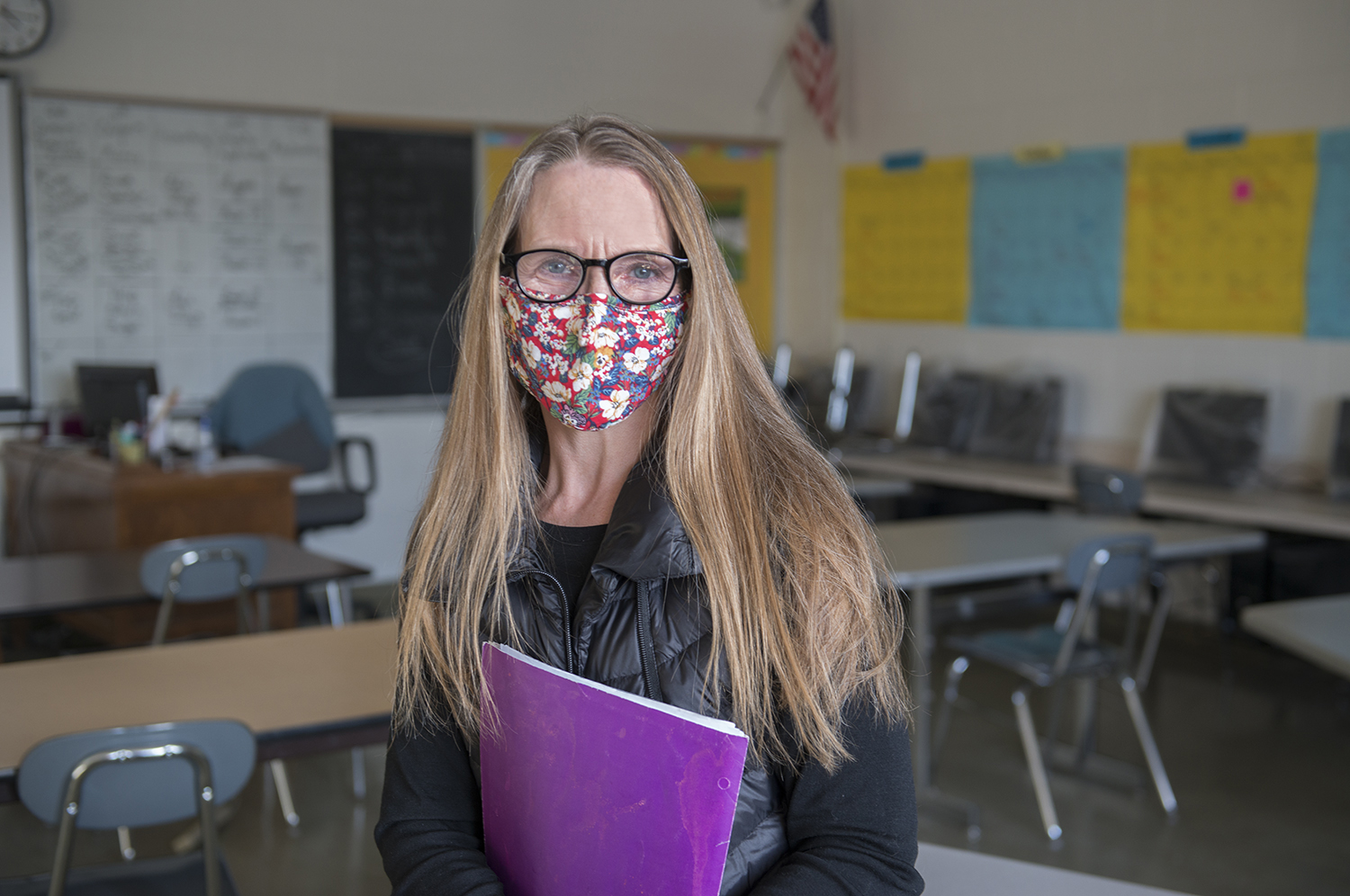 Long-time high-school educator and local yoga instructor Kari Pickett of Bemidji, Minnesota, has always been an advocate for community health. In March 2020, when COVID-19 uprooted the lives of many across the nation, Pickett leaned in to finding solutions to the challenges presented by the virus.
A 1989 Bemidji State business education alumna, Pickett is a business and accounting teacher at Blackduck High School who also teaches yoga at Boss Lady Fitness in Bemidji. From virtual yoga retreats to instructing her high school students online, she became well acquainted with new ways to promote the health of her community.
"Living in a virtual world is really hard," she said. "I am a social person who really values my campus and fitness communities, so I had to get creative with how to operate in this new normal."
As the pandemic continued and state-wide restrictions loosened, Pickett was able to return to in-person instruction and as a front-line employee at Blackduck High, was eligible to receive the Moderna COVID-19 vaccine at Bemidji's Sanford Center in January. In February, she became fully vaccinated against the virus.
"After that first dose, I was finally able to see the light at the end of the tunnel," Pickett said. "I could start interacting with all of my students again. I could see my grandbabies. I could spend time with my family. To say it was heartwarming and emotional is an understatement."
On the day of her first vaccination, Pickett was impressed by the Sanford Center's organization and said the process took less than half an hour.
"The whole process was extremely efficient and I am so thankful for all who were involved," she said. "I wasn't scared at all. In fact, I felt hopeful. I saw the faces of many friends who I hadn't seen in months and it was uplifting."
Even though the mother of two has adapted to the circumstances presented by the pandemic, she is excited by the steps Bemidji is taking toward broad vaccination.
"I was fully grateful for the opportunity to do the next right thing for our community," Pickett said. "Yes, my arm was sore for a day or two and I felt sick after the second dose, but it was worth it."
2021-B-148