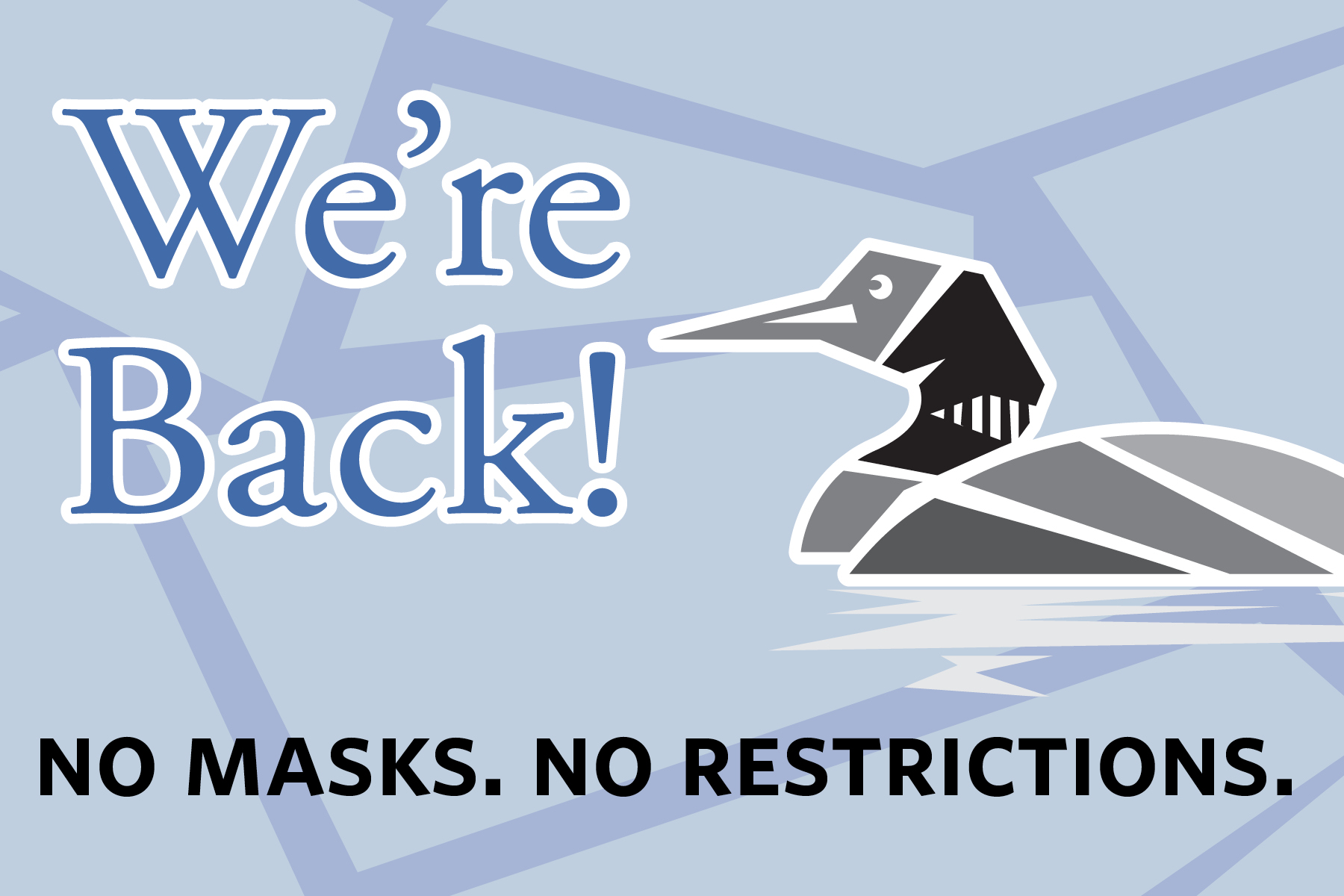 Here's the deal for Fall 2021: In-person classes, events and activities. No restrictions. No masks required. You can even have a roommate again.
 
We're back, and we want you on campus as badly as you want to be here.
 
For more than a year, Bemidji State University has been operating mostly remotely. Now, with more and more Minnesotans becoming vaccinated every day, it's time to return to Beaver Nation. It's time for us to see students again — in our classrooms, on our sidewalks, in our residence halls, in the stands at athletic events.
 
Here's what this means:
 
Vaccines — If you haven't done it yet, we strongly encourage — but do not require — you to get vaccinated against COVID-19. Vaccines are widely available for anyone who is at least 16 years old, and many locations are offering same-day, walk-in vaccinations with no appointment needed.
 
Receiving a vaccination is one of the best ways we can protect everyone from COVID-19. Stopping the spread of COVID-19 gets us closer to the end of this pandemic.
 
Masks & Distancing — The Minnesota Department of Health will not be requiring colleges and universities to enforce distancing or the use of masks or face coverings.
 
No physical distancing, indoors or out — not six feet, not three feet, nothing. Go ahead, give your friends a high five or ask if it's okay to give them a hug.
 
While masks are not required on campus, you are free to continue wearing one — it's your choice. Many members of our community will surely join you, and we will support that decision unwaveringly.
 
We join MDH in strongly recommending that anyone who is not vaccinated to continue practicing physical distancing from others and, where that is not possible, to wear a mask.

Read more about MDH guidelines for colleges and universities.
 
Academics — BSU is returning to our pre-COVID stance of offering the vast majority (about 70 percent) of our fall course sections on campus and in person. Courses that were taught online prior to COVID may remain online, but in-person, on-campus classes are back.
 
On-Campus Housing — Residence halls will be open at normal capacity and operating as they did pre-COVID. You can even have a roommate again. The majority of on-campus dining locations — including Lakeside! — will be open with no seating restrictions or mask requirements.
 
Student Services and Support — Our staff are returning to campus over the summer, and many offices are already staffed in person and on campus. Starting July 1 and continuing through August 20, the remaining offices will transition back to campus and will be available to serve and support you, in person and on campus, during their business hours.
 
Athletics and Recreation — All 15 Beaver Athletics programs will be in action, with home games for you to attend with your friends and families starting in August. Football. Soccer. Volleyball. Homecoming. Gillett Wellness Center. Outdoor Program Center. Intramurals. All of it. We're back.
 
COVID-19 Response — We are prepared to handle any individual cases of COVID-19 that may appear on our campus.
 
It's time. We are excited to welcome you back to campus, and we cannot wait to see you.